10 Places You Should Travel to Now!
We all want to travel!  But finding great travel value can be a challenge. However, if you keep an eye out for deals, faraway lands don't have to stay that way. Better yet, if you pay attention to where the dollar is the strongest, you can stay longer and maximize your time. To help you find the most fun, here are 15 destinations to take your resilient dollar to and explore.
England
LOCATION: United Kingdom
The Report: After a majority of the United Kingdom decided to leave the European Union, markets were rightfully shaken. "Brexit" left a country with a lot of unknowns and London is certainly a place to visit as soon as you can, assuming you're aiming to do it on a good buck. Currently, you'll walk with US$1 = .8 British Pound. A spectacular city with more than enough to see in each pocket, the foggy town of London is as charming as it dramatic. Our private tours can include, such greats as the Tower of London, Westminster Abbey, Buckingham Palace, Big Ben, and St. Paul's Cathedral. But after that, it's time for you to explore its nightlife scene, because it's packed with wonderful cafes, festive pubs, and theaters that dazzle.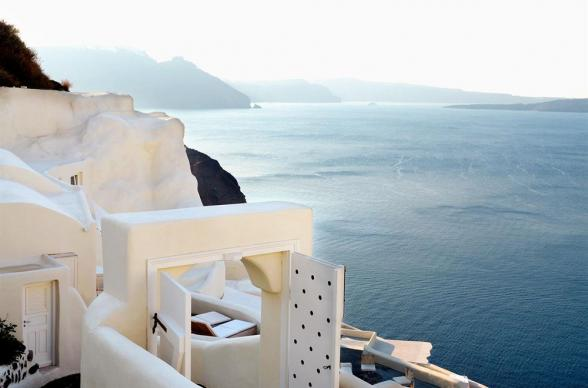 Greece
LOCATION: Mykonos, Greece
The Report: Greece has had a shaky economy in recent times, which makes for a somewhat questionable time living there while allowing for more affordable tourism. With a going rate of US$1 = €0.9 these days, you can live a damn good life while not abandoning financial responsibility. So let's talk about the Greek Islands—one idyll in particular. On the one of the most scenic islands in existence, each stretch of beach welcomes you with sky blue water and turquoise waves. With a relaxed stay on Mykonos, you can swim and sail until your heart and limbs melt, all while cruising thanks to a favorable exchange rate. If you're not looking to lounge, you can explore ancient ruins, vineyards, or kayak. Plus, my goodness, there are bars to be had!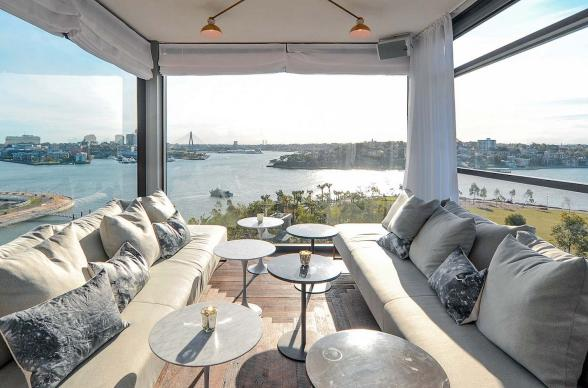 Australia
LOCATION: Millers Point, New South Wales, Australia
The Report: If Sydney is ever on the list for a good deal, then it's probably time to drop everything. It's not a cheap venture to fly that far south, so anything resembling an equal trade-off in currency here should be considered a seriously, if only momentary, advantage for a North American traveler. Just getting there and back is between $2,000 to $2,500, so any favorable rates upon arrival should be right up your alley—and head's up, right now it's US$1 = AU$1.3, which is definitely a win. Such a deal allows you to fully experience the harbor front metropolis. There's an astounding amount of things to do, see, eat and drink in this big city that vibes as welcoming as a small town. Whether it's dining on a boat at sunset in Darling Harbor, spending a busy day at The Rocks, or taking in culture at the Sydney Opera House or the local observatory, there is never a boring moment to be had here. Go.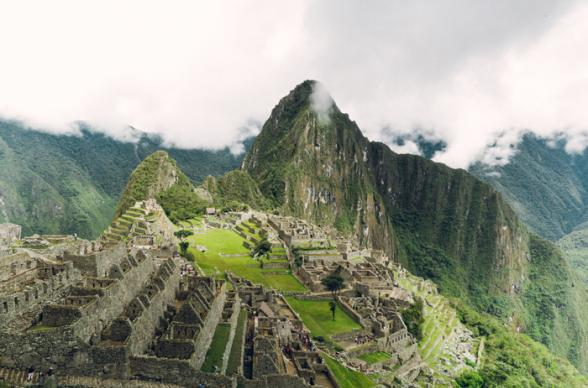 Peru
LOCATION: Machu Picchu, Peru
The Report:
Even though nature is technically free, traveling to its most spectacular spots and stay there a while certainly isn't. Peru has some downright unbelievable landscapes and at Machu Picchu, you can explore Peru's wondrous 15th Century Inca citadel. It's on everyone's bucket list somewhere, even if it's not a top priority, and you can do it up in style at US$1 = 3.5 Peruvian Sol. The dry-stone structure, which has been restored time and time again to educate visitors, sits above the Sacred Valley and is surrounded by a view that seem like a fantasy in the very least. Gorgeous doesn't begin to cover it.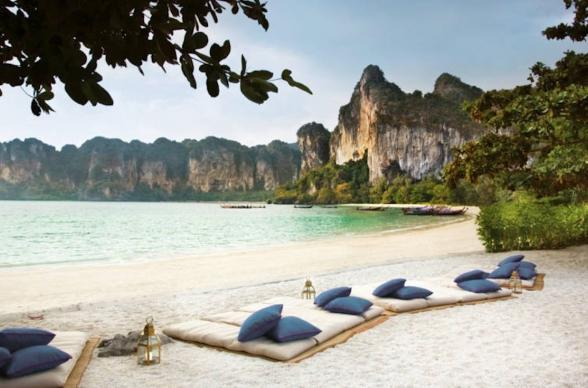 Thailand
LOCATION: Krabi, Krabi, Thailand
The Report: In Thailand, prices are typically reasonable for a wanderer of the North American variety, but it really depends where your interests keep. However, if you're looking to explore the magnificent  country sometime soon, you can really try it all. With an exchange of US$1 = 35 Thai Baht, you have the opportunity to see what the other side of the world has to offer you with significant less worry. Venture into Thailand's elephant reserves, behold beautiful temples, hike through jungles to a remote waterfall, or party like crazy in wild heart of city nightlife. Otherwise, there's always a pristine beach (or dozen) with eye-popping blue water for you to rest easy.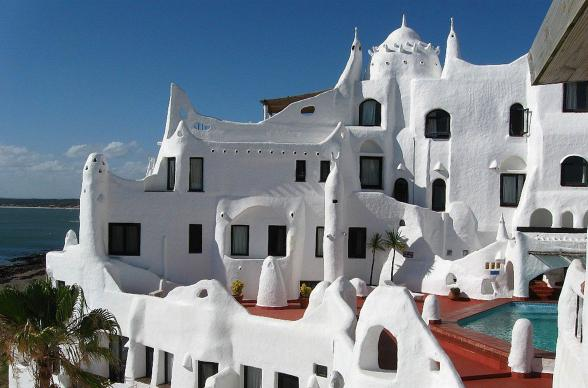 Uruguay
LOCATION: Uruguay
The Report: Now's the time to visit South America—Uruguay especially. That's because you can scoop an exchange rate of US$1 = 28 Uruguayan Pesos. With that solid of a deal, you can surely get more in a country where a little goes a long way. A gorgeous country with plenty of untouched beauty, Uruguay is certainly a place to be, and now you have one less excuse. While not relaxing on the beach, you have the chance to mosey through charming small towns and inviting big cities. If you want to move a big faster, you can always learn the ways of a gaucho and ride a stallion off into the sunset.
South Africa
LOCATION: Madikwe, South Africa
The Report: A diverse nation awaits you with a deal on currency. At US$1 = 13.5 Rand, you can have yourself one heck of a time. Get out your camera and be prepared to take a million photos. Between wildlife reserves, nature reserves, and the charming coastal spots in between, South Africa is ready to fill your eyes with more sights than you know what to do with. Then there's the whole thing about exploring caves, going rafting, trying out a safari, doing a zip line, and exploring the vineyards. Talk about more bang for your buck.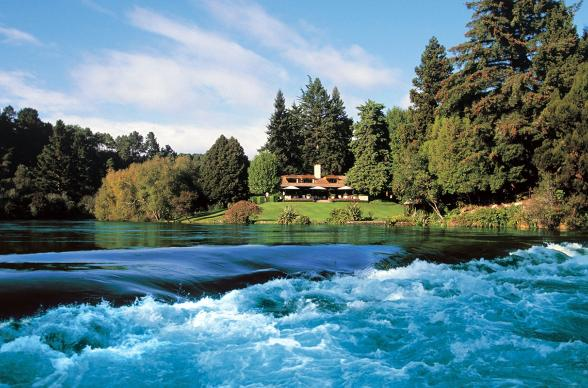 New Zealand
LOCATION: Wairakei, Waikato, New Zealand
The Report:
Like Australia, this is one heck of a leap across the ocean. It takes a bold plan and some serious savings…or does it? Well, the actual coming and going is a costly business, no matter how you slice it, but you can make up for it once on gorgeous soil with an exchange of US$1 = NZ$1.3. Behold a natural landscape as colorful as they come, all at bargain price. Wander through Tongariro National Park for its volcanoes, wind down on Waiheke Island at one of its wineries, or hike around Doubtful Sound while keeping an eye out for dolphins. There's so much to see and do in New Zealand, you probably actually need a strong dollar to savor it all, from fascinating expeditions through glowworm caves to checking out the curious geothermal reserve of Waiotapu. It's time for adventure!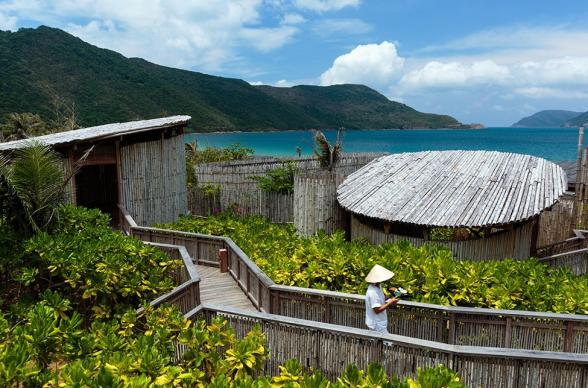 Vietnam
LOCATION: Con Son, Vietnam
The Report: For North American travelers, Vietnam gives up sights, stays, and scrumptious meals for an ideal price. The exchange rate is good right now, though, to be fair, it's typically good. You come up on quite a lot for not that much and this season it's trading at US$1 = 22,325 Dong. This is surreal, given the impressiveness of Vietnam. It's a country where you can take in the architecture of a palace, explore an ancient hillside temple, or spend a day at a water park. You can keep busy in the city or explore the most tranquil other-worldly rural areas. There is so much cultural and culinary experience to be had across Vietnam, from ballet stages and sculpture museums to street food cuisine, that may turn you from a visitor to a resident.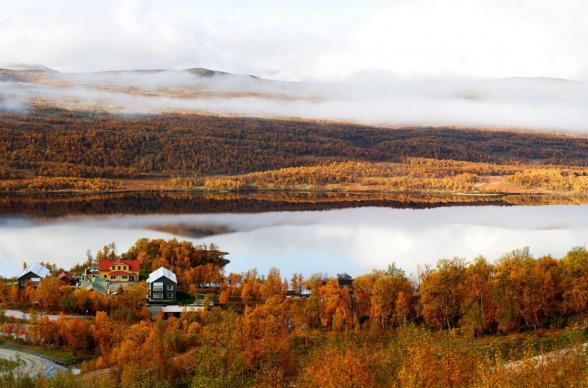 Sweden
LOCATION: Tänndalen, Sweden
The Report: In Sweden, you can have the time of your life, especially if the dollar gods are ever in your favor. Speaking of which, they certainly are, at least right now. Jet setters are scoring a rate of US$1 = 9 Krona at the moment. That means you can explore Gamla Stan and Skansen. That means you feel like a kid again at Gröna Lund theme park or learn Gothic history at the Uppsala Cathedral. See an endless horizon at the Abisko National Park or have fun learning at the Universeum. There is truly something for everyone here and even if you're there for a while, you'll go home wanting.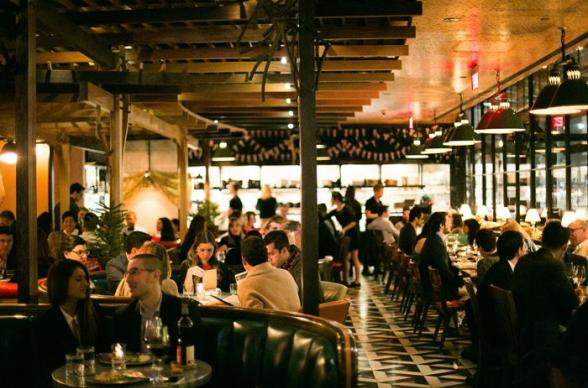 Canada
LOCATION: Toronto, Canada
The Report:
Canada is just a hop and skip away (and that's how everyone should enter such a wonderfully welcoming country). It doesn't wreak havoc on your bank account to get there, so given the exchange rate these days, you can transform what would otherwise be an average trip into one of potential luxury. Even if it's just a step up in meals or rooms, who's not all for upgrades? You can put down a whole spectrum of fun on a good dollar in Toronto, and you should especially do that now while it's US$1 = C$1.3. It's a diverse city with a whole score of activities—museums, galleries, aquariums, parks, science centers, amusement parks, castles, and the Hockey Hall of Fame, to name a few. You can eat and drink very well in between all your fun non-edible to-dos because this is FOODIE HEAVEN! Plus, the Toronto Islands are right there, where you can bike, canoe, and kayak!
Source; The Venue Report