Tips To Help Protect Your Identity And Money When Traveling
Protecting your identity is important and is more challenging every year. But there are extra steps you should take when you travel near home or abroad.
Before You Go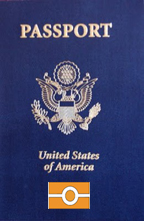 Make copies of all your travel documents, passports and credit cards. Then keep an email copy or some form of secure digital file that you can access if your valuables are lost or stolen.
Only take the documents that are necessary. Go through your purse or wallet and remove anything that isn't required for the trip. It is amazing what we carry around, isn't it?
Notify the credit card companies of your travel plans (take at least two cards). They can watch for unauthorized use and stop transactions. Note that if you don't notify them of travel, they may put a hold on the card. You will have to contact them to re-establish card use.
Set up alerts for your card, to notify you of purchases. It will also be helpful to confirm foreign currency exchange rates at time of purchase.
Chose credit cards over debit cards.
Use a credit card that doesn't charge foreign transaction fees like Capital One.
Get some foreign currency before you go. Some merchants won't accept credit cards. Your bank might offer a better rate that the airport exchange service or foreign banks. Most people don't use Travelers Checks anymore.
Password protect any digital devices like phone, tablet or laptop. Install tracking Apps in case they are lost or stolen.
Consider using Tile, which tracks multiple devices inexpensively. Get more information here
Get a temporary travel plan with your carrier for phone and email use. It can be quite reasonable for short term use.
While Traveling
Only carry what you need. Lock all other valuables in the room safe.
Don't carry large amounts of cash.
Use caution when using any ATMs. Only use them in secure areas and shield the keypad.
Avoid public WiFi, as they may be unprotected. Even your in-room hotel WiFi should be used with caution.
Consider purchasing a local Sim Card or phone. They can be less expensive than your own plan.
After Your Trip
Destroy boarding passes and trip confirmation emails, since they have identifiable information about you.
Review your credit card charges every month.
Consider changing the Pin numbers and Passwords for accounts and email access.
Check your credit report every 3 months in case someone has opened an account with your ID.
Consider a credit lock with the monitoring agencies Experian, TransUnion and Equifax.
Most of these safe practices should be used whether you travel or not. A little planning offers you security and peace of mind.