Forbes Says 'Now, More Than Ever, You Need To Find A Good Travel Agent'
Forbes Says 'Now, More Than Ever, You Need To Find A Good Travel Agent'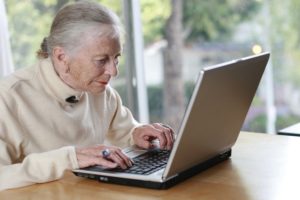 Perhaps it's the ASTA campaign to reach out to the consumer press; perhaps it's just that people are fed up with their online travel experiences; perhaps it's just the increasingly complicated nature of the travel industry and the great service that travel agents have been delivering. But no matter what the cause, travel professionals keep popping up in the consumer press this year—and the more they do, the more their business seems to grow.
Quoting Chris Cahill, CEO of Accor's luxury hotel brands, the article notes that "the crème rises to the top – and today's travel agents seem to be doing very well."
There are about 100,000 travel agents in the United States today, and the more than 5,700 at Virtuoso Travel Week surely believe the industry in a growth mode. It cites a soon-to-be-released survey of agents who sell luxury travel by 
Travel Market Report
that shows agents, especially in the luxury sector, aren't concerned about their future. Just
as TMR found when it talked to travel agents last week,
many travel advisors at Travel Week told Gollan they have as many customers as they can handle; some aren't taking new customers at all.
The key reason to use an agent is advocacy, said CEO Matthew Upchurch; "when you use a travel agent, you have somebody who has relationships decision makers at the airlines, hotels, cruises lines and car rental companies you will be traveling with. When something goes sideways, you have somebody to help you out who has more clout than you do."
In the end, Gollan said, "now would be a good time to find a good travel agent. The best way is probably to get a reference from a friend.  Many travel consultants are working with first time buyers and helping them avoid the pitfalls of 'best pricing' vs/
'best value' for what they are wanting to experience.
The trade association for agents, The American Society of Travel Agents, has long used the tagline, "Without a travel agent, you're on your own.' Now, and in the future, it couldn't be truer."
Source;  Cheryl Rosen / August 21, 2017