Fly To Europe For $99 – WOW
WOW – the  low cost Icelandic airline recently launched service from New York's JFK airport to 10 cities in Europe.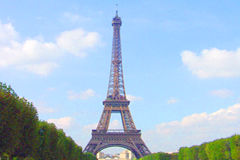 The flights have a stopover in Reykjavik, are generally available in spring and fall varying by departure city.
There are also flights available from Boston, Chicago, Cleveland and Pittsburgh.
However, there are a few "details" that may not make the $99 cost as appealing; like higher return fare, carry-on fees, meals costs, etc.
But it might be just the answer for a quick vacation if you are packing light.
Happy Travels!
Donna Salerno Travel
"You Will Love Where We Take You"