Carry More Cash When Traveling
It is now advisable to consider carrying more cash when traveling abroad. There is no guarantee that your credit card will be accepted at restaurants, stores, etc; which are sometimes denied if you are from out of the country. Also banks and ATMs charge extra fees for their service, which can vary.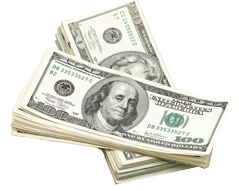 Get the best rate on foreign currency possible before you begin your travel. Take extra cash in case you need to convert more money than you expect.
Travel safe and leave the extra cash along with passports and important documents in the hotel safe. Outside your hotel or ship, take only the amount of credit cards and cash needed for the day. Always travel with more than one credit card, and leave one secured in the safe.
Travel smart and travel safe!