White Glove Self-Drive Europe
Discover at your own pace, with our support. Hit the Road and Let us be your Co-Pilot!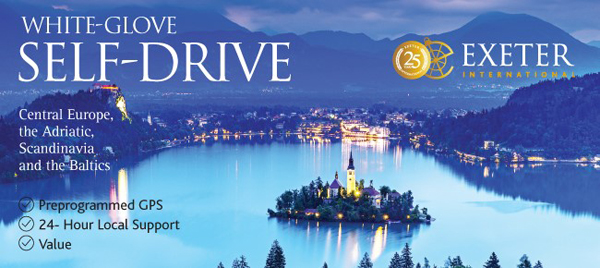 How does it work?
Self-driving can be stressful … but it doesn't have to be. The answer lies with our "White Glove" self-drive programs – independent driving tours through Croatia, Slovenia, the Czech Republic, Hungary, Germany, Austria, Latvia, Lithuania, Estonia and Norway. We take 100% of the stress out of self-driving. You will work hand-in-hand with our destination experts to create the perfect itinerary and then wait for your pre-programmed GPS to arrive at your door BEFORE you leave home. You'll have a local 24-hour, English-speaking contact number to call in case of any problems once you start your journey.
On arrival, pick up your rental car, plug in your Garmin navigation system and hit the button for your first destination – already loaded into your system. Make a wrong turn? Don't like the route that the Garmin has chosen? Just keep on driving, knowing your Garmin will get you back on track and headed to your intended destination. We will have all your destinations pre-set in your Garmin, so you can't get lost! Every program comes with the use of our Garmin GPS System.
24-hour Local Support
Our offices throughout Central and Eastern Europe, Scandinavia, The Baltics and Croatia will be ready to help you at any time in case of an emergency – or if you simply have a question about your trip. Rest assured that you are not alone, even when driving across Europe's most remote regions.
Value
By exploring with your own car, you remove the cost of hiring a private driver (plus, his or her accommodations and meals) and car. Hiring a private car and driver in Europe can be expensive, but rental car rates for self-drive itineraries offer extraordinary value in comparison.
VIEW SAMPLE ITINERARIES
GET EXPERT ADVICE
With our trip planning services. Call our expert team and get all your questions answered now!
For more details about any of our destinations, contact us: 888.777.7820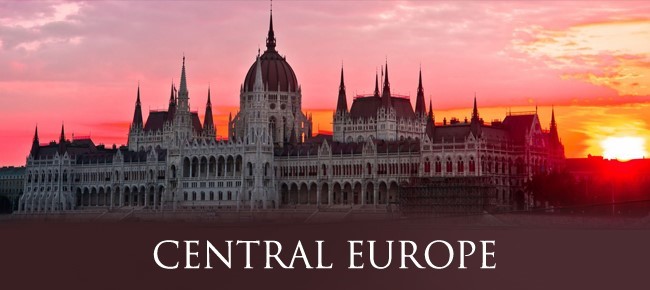 Germany, Austria, Czech Republic, Hungary & Slovakia
One of our most popular self-drive combinations is Vienna, Prague & Budapest. Combine all three and go beyond the capitals!
Austria was home to Mozart, Beethoven, and Strauss, and a performance at the Opera is not to be missed. Let the sound of music lure you to Salzburg, one of the most picturesque of Austrian cities, and explore Mozart's birthplace and the nearby Lake District. Austria is the perfect self-drive destination and just a couple of hours from Vienna by car is Burgenland. Sweeping landscapes and fantastic food and wine are the reasons to visit.
The Czech Republic might seem tiny but its cultural treasures are vast. Beyond Prague, enjoy the picturesque villages, impressive castles and numerous nature preserves perfect for active exploration. Don't miss Bratislava, the capital of Slovakia. Younger than her neighbors, Bratislava has the vibrant feel of a university town with fairy-tale architecture, both medieval and baroque.
Majestic and grand, Budapest is an enchanting city, a hybrid of Paris and Vienna, but with her own very distinct Magyar character and personality. Spend the day at Lake Balaton just outside the capital and visit the town of Tihany, famous for its Benedictine abbey, or journey to the heart of the Tokaj wine region and stay in a former castle.
Germany is the land of the autobahn and driving here is an experience in itself. Take your pick – the thrilling Alpine Road, the sweeping roads of the Black Forest or the Romantic Road, perhaps the most famed of German routes, connecting dozens of medieval fortified towns and castles.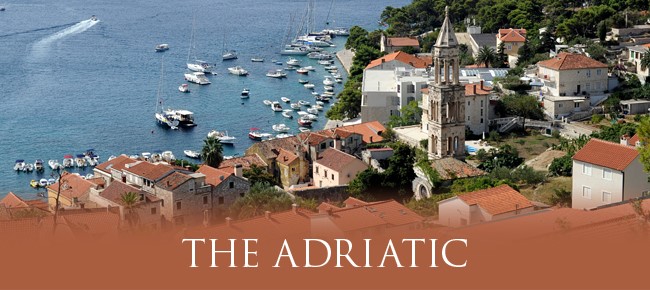 Croatia & Slovenia
Croatia is the perfect destination to combine history and culture with food and wine. With a warm Mediterranean climate and even warmer people, it is one of our most popular, not to mention, favorite places to visit.
The Dalmatian coast is the country's most beautiful region, stretching from Dubrovnik, close to the Montenegrin border, all the way to Split, in the middle of the coast. A short boat ride away are three very different islands – the relaxed Brac, the buzzing Hvar and the serene Vis. Dubrovnik is Croatia's best known destination, but besides its charming Old Town, there is plenty to discover nearby – from silk artists in the Konavle region, to tiny fishermen's villages on the islands of Lopud and Šipan, to the gardens of the Tresteno Arboretum.
The Istrian Peninsula, with its olive groves and vineyards, is very different from the Dalmatian coast. Exploring the rugged and hilly landscape, you can discover Roman ruins, medieval fortified towns and quaint coastal villages. Motovun is an excellent example of the ancient townships which once dotted the peninsula and the small village of Livade is famous for being one of the best-known truffle regions in Europe.
The Slovenian capital of Ljubljana is a delightful city full of Austro-Hungarian architecture and old-world and romantic charm. Enjoy a day meandering through winding lanes and the pedestrianized center, full of cafes and small independent boutiques. Named European Green Capital 2016, this tiny city is surrounded by mountains and green spaces and the perfect start to your discovery of the rest of the country.
Just outside Ljubljana are the beautiful Alpine lake towns of Bled and Bohinj at the foot of the Julian Alps. Take a morning boat trip to the church that stands on the island in the middle of Lake Bled or visit Bled Castle which dates back to the eleventh century and is now preserved as a museum. Active travelers should not miss the spectacular hikes in the Triglav National Park and history buffs will surely want to walk the preserved trenches of the WWI.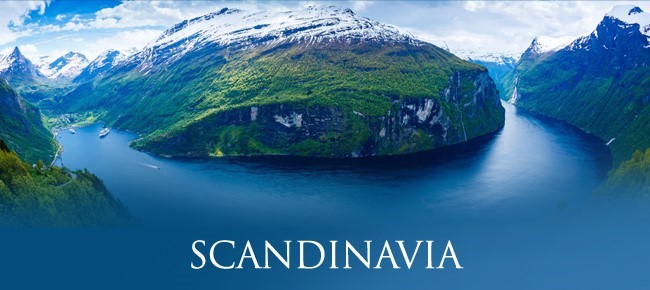 Norway
Norway was at the front of the line when Mother Nature was designing our planet, indeed the country's slogan is Powered by Nature. Go for jaw-dropping landscapes and vistas. Visit in summer for long nights and in winter for snow and adventure.
Whilst nature is king in Norway, it is important not to forget the cities. Oslo, the capital, is dramatically set around the Oslofjord. The city is home to the Royal family and is small enough to be intimate and special, yet large enough to offer world-class dining and attractions.
On the west coast is the city of Bergen. Bryggen, the heart of the old harbor is a UNESCO Heritage site, with some of the buildings dating back to 1702! The gable-end houses, narrow alley and bustling port have a unique atmosphere.
Travel by train and boat from Oslo to Bergen for over 300 miles of spectacular scenery. En route, you may stop at Myrdal and experience the Flam Railway. 12.5 miles in length, this piece of track rises more than half a mile through waterfalls and around cliff edges.
A stay in the picturesque village of Balestrand is one of the best introductions to the Sognefjord, the longest and deepest fjord in Norway.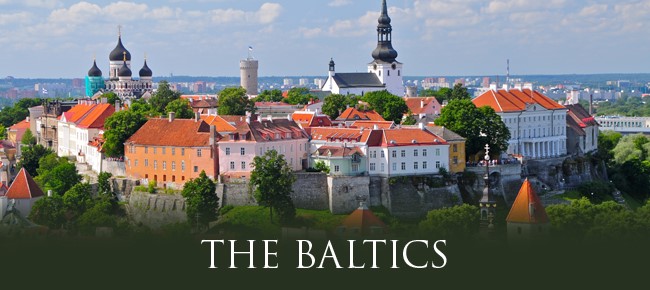 Estonia, Latvia and Lithuania
Each of the three Baltic States are distinctly different from the other, but all three are full of charm.
Despite its medieval roots, Tallinn has reinvented itself as a young, bohemian and innovative high-tech capital. After exploring the city, luxuriate for a few days on the Baltic Sea at Padaste Manor on Muhu Island. Just off Estonia's coast, this gorgeous resort features fine cuisine and a world-class spa.
Latvia's capital Riga has fantastic hotels, incredible architecture that spans styles from medieval to Art Nouveau, and a strong foodie scene focusing heavily on the plentiful local produce.
Drive from Riga to Vilnius and visit the Rundale Palace, a masterpiece by Rastrelli (who designed the Winter Palace in St. Petersburg).
Lithuania's capital, Vilnius, is a vibrant university town with perfectly preserved medieval center and gorgeous baroque architecture. Surrounded by green countryside, it is also a great basis for day trips, for example to the Trakai Castle and the surrounding lakes.
For more information contact today at 888-777-7820 of email us info@DonnaSalernoTravel.com