Looking for something different to experience on your next vacation? With our customized vacation planning, we help with unique destinations, worldwide, and private excursions to immerse yourself in the culture and history of where you are staying.
---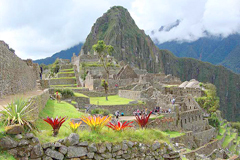 In Northern Peru; Warriors of the Clouds, discover Kuelap, the most important pre-Inca Chachapoya site and one of the largest ancient stone complexes in the western hemisphere. Astonishingly few travelers have yet made their way to this remarkable site, which includes more than 400 hundred interior buildings and massive exterior stone walls. This unexpected city has been called the Machu Picchu of the north.
---
Our Sri Lanka; A Natural Adventure; takes you into obscure small towns and villages and into the private homes and kitchens of everyday Sri Lankans to see how they live and to share a meal with the family.
Travel north by train to Jaffna and northern Sri Lanka that until recently were cut off from the rest of the world for some three decades. This journey into the central cultural triangle and beyond offers a variety of opportunities for
genuine encounters.
---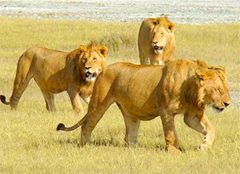 In Botswana and South Africa, you have the unusual chance to participate in the Facial Recognition Research Project that uses innovative technology for animal conservation. All photographers can participate in gathering data in the field. You are supplied a camera with GPS capability, and the images you shoot are collected and sent for scanning. The software can recognize the individual species,
principally the big cats, and a movement map using the GPS data embedded in the image is created.
---
We also seek out the most interesting and satisfying accommodations.
In Cambodia's Unique Treastures, you go glamping in a safari-style tent at Banteay Chhmar, an exquisite 12th century Temple complex that UNESCO has listed as one of the 'four most threatened sites in the world.'
---

On your Australia Unbound journey, you stay in this stunning luxurious retreat just north of Sydney, set amid ancient aboriginal sites, and nestled in lush landscapes of trees, lakes and rivers.
Let us help plan your next escape, customized to your preferences. You'll love where we take you!
Source; Big Five /