Exciting New Airline Routes to Europe Coming in 2019
Thanks to these new European flights, it's about to get so much easier to hop across the pond from the United States.
If you've run out of vacation days for 2018 and are already dreaming about where you're going in 2019, these brand-new airline routes between the United States and Europe could inspire your next trip. Whether you're looking for direct flights to unexpected Italian cities, the first transatlantic passenger flight from Charleston, or a long haul from Los Angeles to Finland, there's something here for everyone.
Chicago to Athens, American Airlines: Despite being home to one of the largest Greek communities in the United States, Chicago has never had a direct flight to Athens. That will change next summer, when American Airlines will begin daily direct flights between Chicago and Athens from May 3 to September 28, 2019, on Boeing 787 Dreamliner aircraft.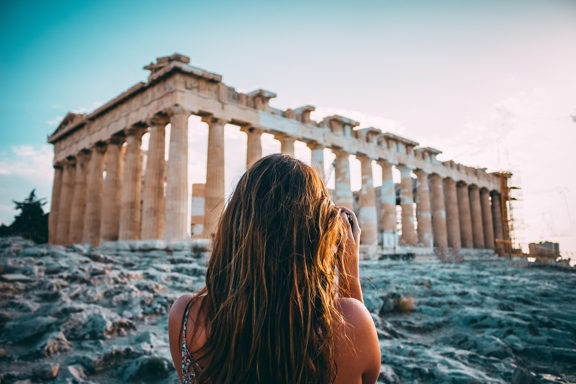 Charleston to London, British Airways: On April 4, 2019, British Airways is launching the first ever transatlantic passenger flights from South Carolina. The twice-weekly flights will operate on Thursdays and Sundays into London Heathrow Airport on Boeing 787 Dreamliners and will run seasonally until October 24, 2019.
Los Angeles to Helsinki, Finnair: Although Finnair already flies to California through San Francisco, beginning on March 31, 2019, the airline will also open up service to Los Angeles three times a week on new Airbus A350 aircraft.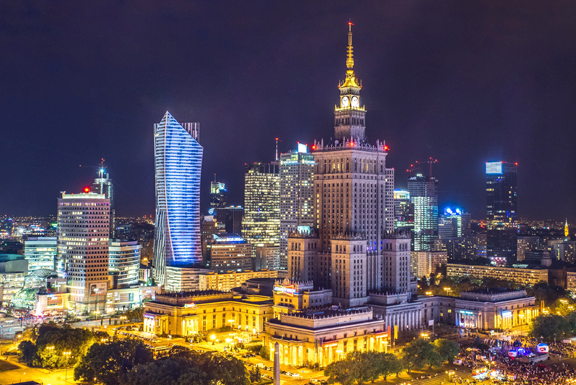 LOT Polish Airlines will begin direct flights from Miami to Warsaw in June 2019.
Miami to Warsaw, LOT Polish Airlines: On June 1, 2019, LOT Polish Airlines will start direct flights between Miami and Warsaw Chopin Airport four times a week on Boeing 787 Dreamliner aircraft. Miami currently has direct flights to 20 European cities, but this will be its first nonstop to Poland.
Philadelphia to Dubrovnik, American Airlines: If you're sad about Game of Thrones airing its final season in 2019, head to the real-life King's Landing next summer. Launching June 7, 2019, American Airlines will begin flying seasonal flights between Philadelphia and Dubrovnik that will run three times a week until September 27, 2019, on Boeing 767 aircraft.
Minneapolis–St. Paul to Dublin, Aer Lingus Minneapolis–St. Paul International Airport currently offers direct flights to five European cities, and on July 8, 2019, daily nonstops between the Twin Cities and Ireland's capital city will take off on Boeing 757 aircraft. In the winter, this route will be reduced to four flights per week.
Newark to Naples, Italy UnitedUnited will start flying directly between Newark and Naples on May 22, 2019, making it the only carrier offering nonstop service between the United States and southern Italy's largest city, which also serves as the gateway to the Amalfi Coast. The daily seasonal service on Boeing 767 aircraft will continue through October 4, 2019.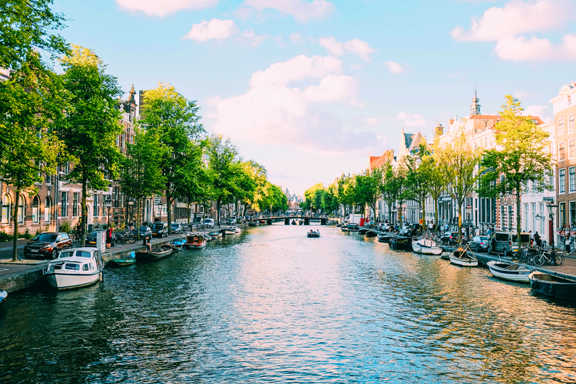 Leave behind the heat in Las Vegas for Amsterdam's milder climate next summer.
Las Vegas to Amsterdam, KLM: Beginning June 6, 2019, KLM will offer nonstop flights between Amsterdam Schiphol and McCarran International Airport in Las Vegas on Boeing 787 Dreamliners. The service will launch with flights twice a week and will be expanded to three per week starting on July 2, 2019.
Pittsburgh to London, British Airways: British Airways is launching nonstop flights from Pittsburgh, Pennsylvania, to London Heathrow on April 2, 2019, with service four times a week on Boeing 787 Dreamliners. This is the first time since 2004 a direct flight to London will be offered from Pittsburgh after US Airways discontinued its service to Gatwick.
Austin to Frankfurt, LufthansaLufthansa already offers daily flights from Dallas and Houston to Germany, but starting on May 3, 2019, direct service from Austin to Frankfurt will begin five times a week on Airbus A330 aircraft.
Boston to Edinburgh, Delta Air Lines: Daily nonstop flights on Boeing 757 aircraft will launch on May 23, 2019, between Boston and Scotland's capital, expanding the existing nonstop service between Boston and the United Kingdom on Delta, which currently only services London Heathrow.Philadelphia to Bologna, American Airlines
In addition to brand-new direct flights to Dubrovnik (as well as Edinburgh and Berlin), Philly is also getting a route to Italy's culinary capital for seasonal flights between June 6 and September 28, 2019. While there are plenty of nonstop routes between the United States and other Italian cities, this will be the first nonstop to Bologna from the United States.

To book these exciting destinations or others, please contact us today, you'll love where we take you! P; 888-777-7820 or Info@DonnaSalernoTravel.com
Source; BF
Source; Afar Magazine
Don't keep me a secret! … Your referral to family and friends is the best compliment that I can receive!
Donna Salerno, CTC, DS
www.DonnaSalernoTravel.com
888.777.7820