Looking to get on the fast track at airports?  This may help! 
You apply online for your Global Entry card while Donna Salerno Travel takes care of your travel arrangements; air, accommodations, private touring, transfers and other details.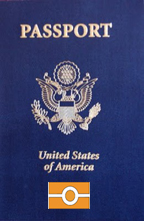 What is Global Entry?
Global Entry is a program run by the US government; that allows fast entry into the country at all airports in the United States. When you arrive at the airport, instead of heading for the queues, you head for the Global Entry kiosk where you present either your passport of US resident card, scan your fingertips for verification, and you're on your way. You'll be issued with a transaction receipt and directed to the correct baggage reclaim.
Program Eligibility
The following people are eligible for Global Entry, regardless of age (although applicants under 18 must have the consent of a parent or guardian):
US Nationals and permanent residents
Mexican, Colombian, Singapore and Panama Citizens
UK Citizens with a UK government access code
German Citizens who are members of EasyPass
South Korean Citizens who are members of the SES program
Swiss Citizens who have consent from the Swiss Federal Police