Top Asian Hotels for Wellness Experience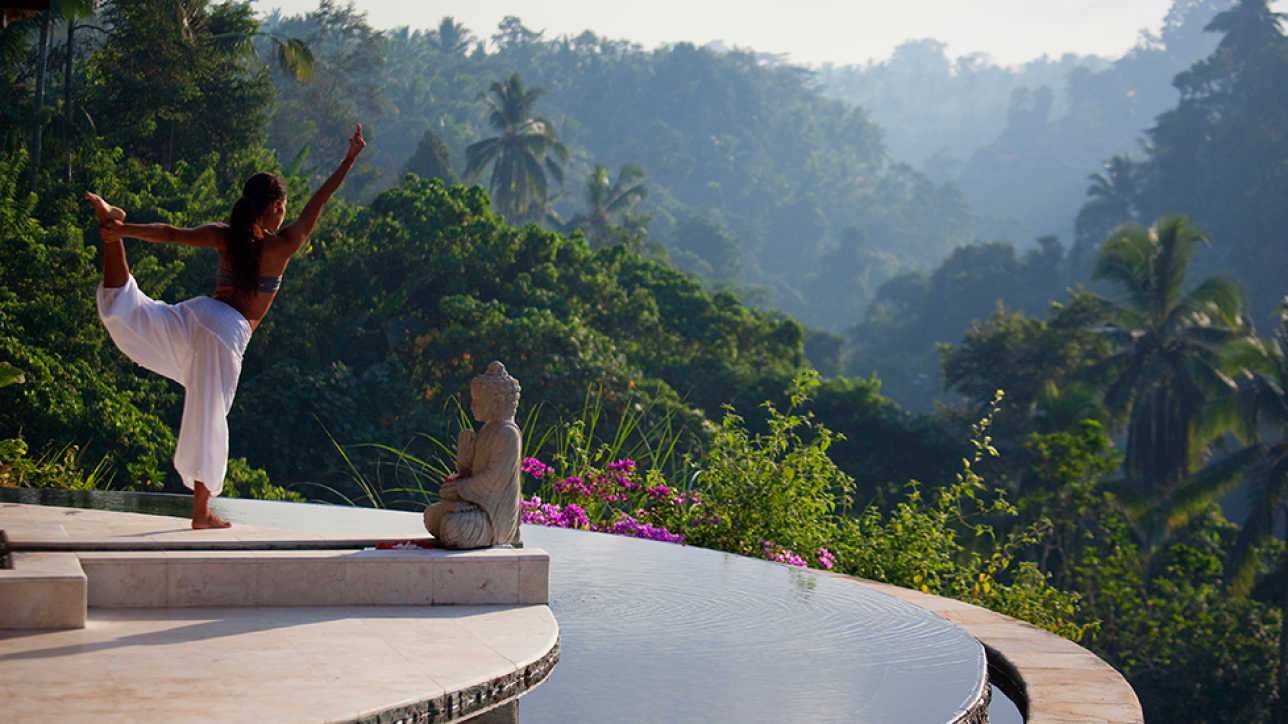 Inhale the positive vibes as soon as you step into these hotels and resorts that have made health and wellness a priority. Their spas and programs will leave you feeling refreshed instead of jet-lagged. Whether it's getting active, finding inner peace, eating organic or a much needed detox, we've got the perfect wellness escape for you…
Pimalai Resort & Spa – Koh Lanta, Thailand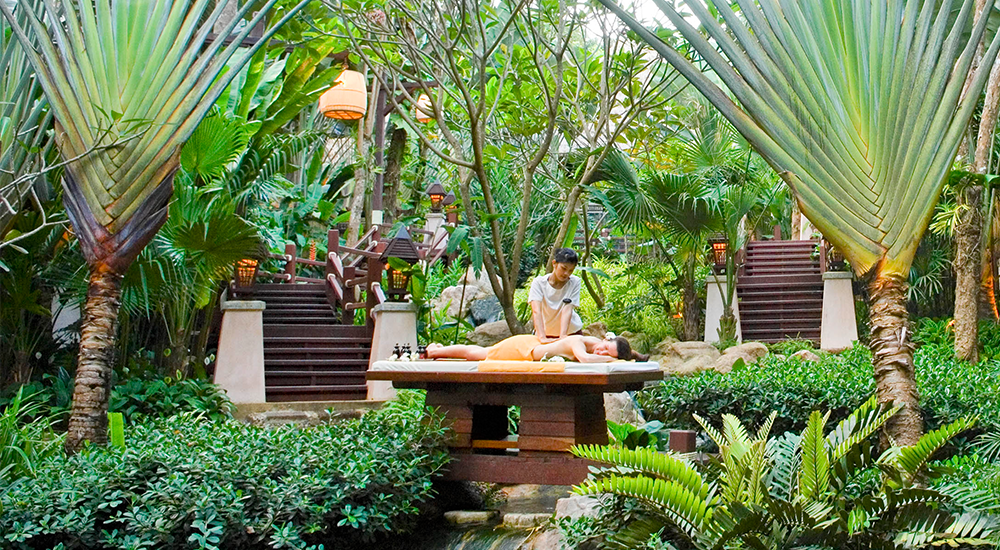 Pimalai, which translates as 'a little patch of heaven' ticks all the right boxes when it comes to luxury resorts: breathtaking views, a pristine beach, fabulous infinity pools – as well as a tip-top award-winning spa designed to zap away your stress. The seven treatment rooms topped with grass roofs, outdoor spa sala, outdoor Jacuzzi and steam room are nestled in a quiet part of the jungle away from the resort. From the spa's aesthetics to the friendly staff and the luxurious treatments, everything about this resort is designed to take you to seventh heaven.
SwaSwara, Karnataka, India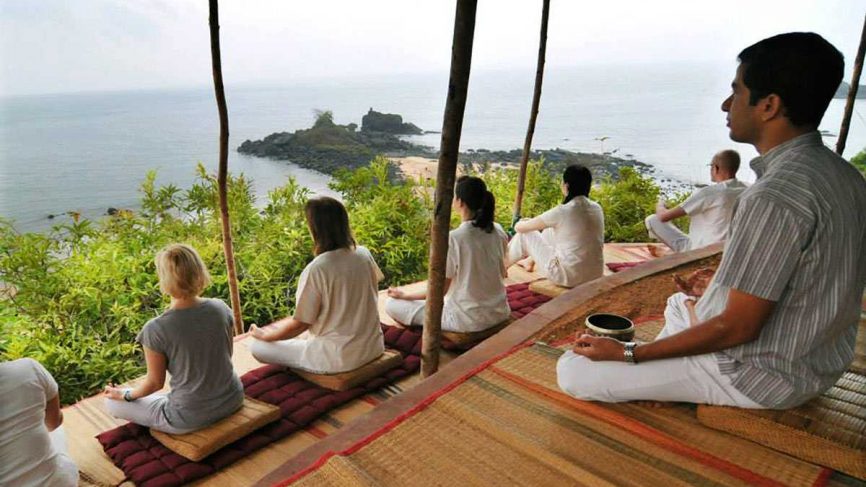 Taking its name from the local word for 'inner voice', and located on Om Beach, this eco-friendly, serene retreat is calling out to your inner hippy. The resort focuses on all-round well being with Ayurveda body treatments, yoga, meditation, art therapies and healthy organic cuisine. Healing plants and medicinal herbs grow everywhere on the property and are used in many of the treatments. Facilities include an oxidized swimming pool, a meditation deck on the cliff, yoga spaces and art studio. With local culture on its doorstep, SwaSwara is the perfect place for cultural and spiritual awakening.
Bhutan Spirit Sanctuary, Bhutan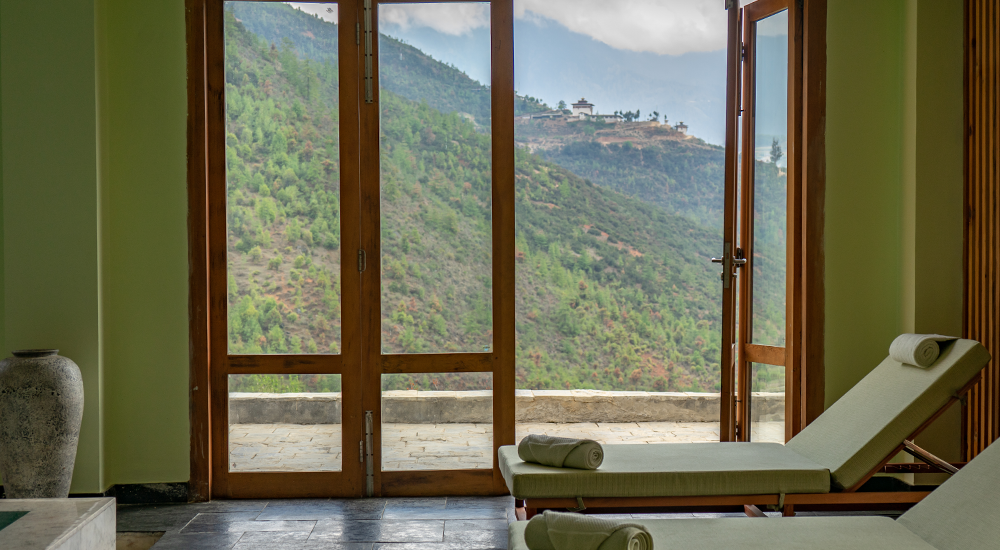 You can't get much closer to nirvana than Bhutan Spirit Sanctuary. After all, it sits high in the spiritual Neyphu valley in the Himalayan Kingdom of Bhutan. This is Bhutan's first inclusive well being high-end sanctuary for body, mind and soul. Classes in meditation and yoga, as well as a wide variety of wellness treatments, are all included. Two in-house Bhutanese traditional medicine doctors are on hand to design a bespoke, well-being program for each guest, including dietary advice, traditional medicine and therapies. You can even unleash your creativity by throwing a pot in the pottery class!
Viceroy Bali, Indonesia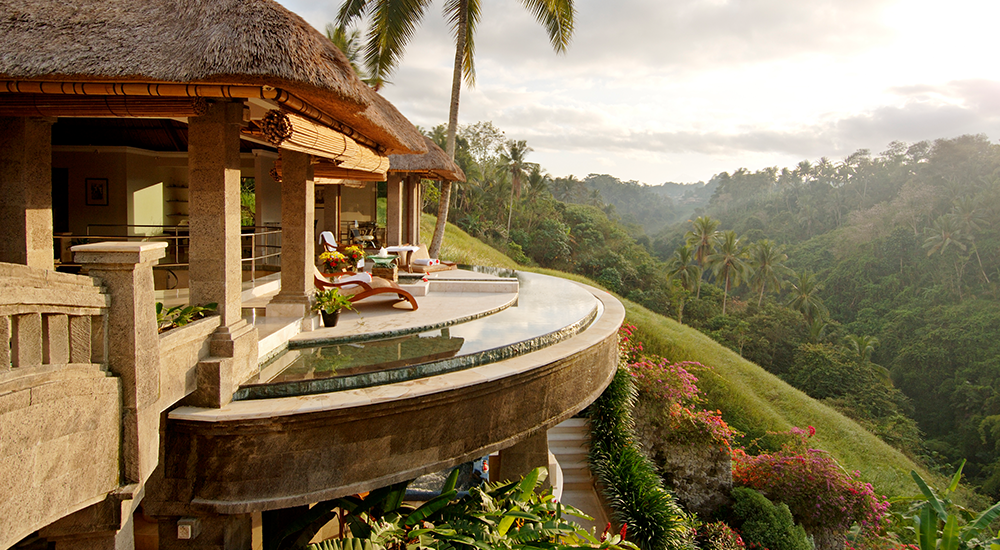 Deep in the jungle near Ubud, perched high above Bali's Valley of the Kings, the Viceroy Bali's Lembah Spa is the perfect location for the pursuit of holistic health and well-being – with incredible views thrown in! Spread over two floors, this high-rise sanctuary is a haven of nurturing, relaxation and tranquility boasting a steam room, hot tub, and a lounge area with valley views. The menu of treatments has been meticulously developed combining Western knowledge with Balinese wellness techniques handed down over centuries.
Fusion Resort Cam Ranh, Vietnam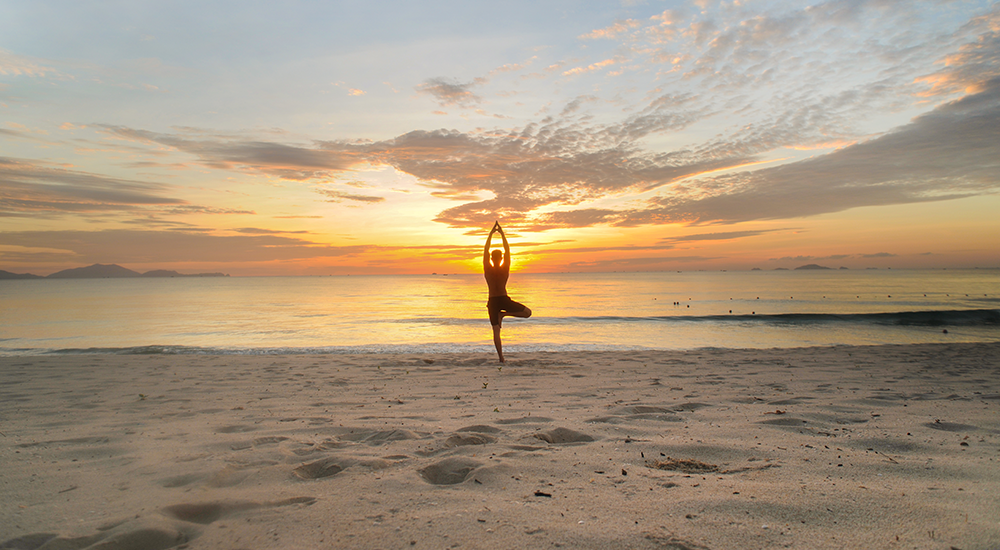 These chic villas boast private outdoor pools and terraces with designer 'hammock' bathtubs and open-plan living spaces. But it's the all-inclusive spa and wellness concept that has the real pulling power. Each guest is guaranteed a minimum of two spa treatments per day – with more if you want it, which is just as well as there are a staggering 35 menu options. It's proof that when it comes to pampering, you can never have too much of a good thing! Follow a holistic approach and join the resort's yoga, tai chi, qi gong and meditation classes to awaken the spirit and energize the body.
Mangosteen Ayurveda & Wellness Resort, Phuket, Thailand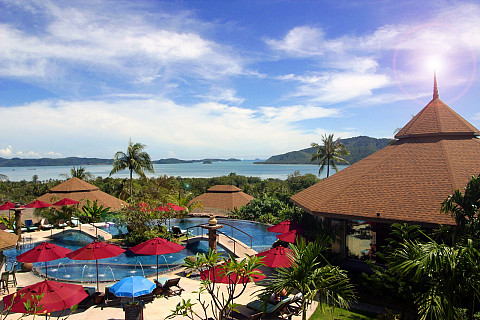 Rest assured that you're in for a holistic transformation here. This is the only Phuket resort with a certified Ayurveda doctor permanently onsite to guide the Ayurveda programs. The retreats are tailored to your individual requirements, such as slimming, detoxing, relaxing and are inclusive of healthy, vegan or non-vegan meals, daily spa treatments and yoga sessions with professional practitioners. Add to that, the fact that this is an adult-only, calm and relaxing environment and we can already hear you exhaling.
Myanmar Treasure Resort, Inle Lake – Myanmar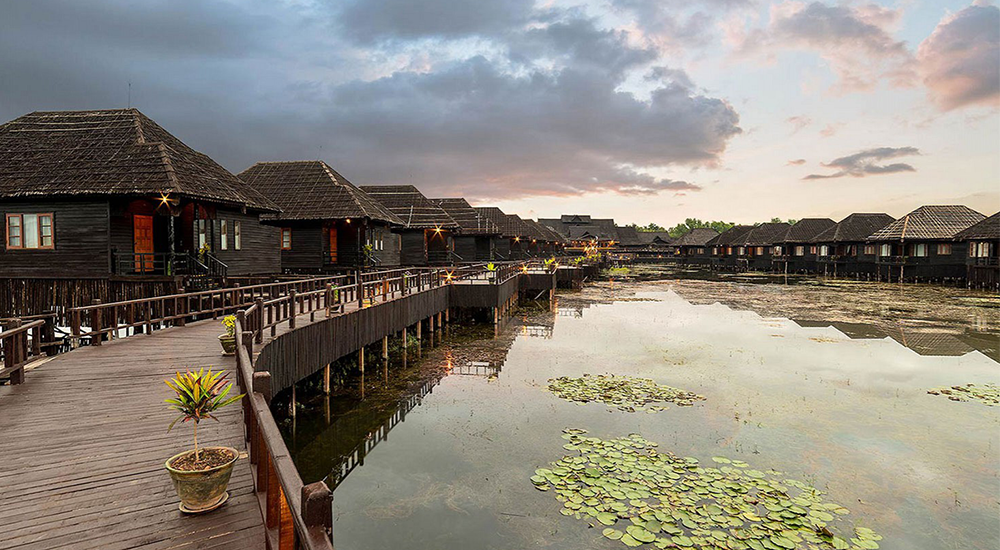 Sitting right on the lake waters, this resort offers an elegant combination of traditional local lifestyle with the comforts of modern accommodation. After a full day of sightseeing head to the floating spa and reinvigorate your body and soul with foot massages, facial treatments, aromatherapy and body scrubs. Outside the hotel, hop on a bicycle to explore the local area, or take an overnight trek to visit ethnic villages further afield. The combination of exercise, luscious greenery and rolling mountains, and simple home-cooked food is the ideal way to digitally detox and pursue inner fulfillment.
The Racha, Phuket, Thailand
VIP couples' suites, steam rooms and rain showers are just part of the pampering, along with signature spa treatments from expert therapists. Within the lush spa grounds, an ocean-facing balance-fitness gym and OM studio offer guided holistic movement classes including yoga and Pilates. Beyond the spa there's a myriad of activities including beach walks and runs, paddle boarding, mountain biking, kayaking, snorkeling and diving.
SALA Phuket Mai Khao Beach Resort, Thailand
This award winning spa features five indoor treatment rooms and three beachfront massage stations as well as steam rooms. But it's not all relaxation and pampering! Kick start your fitness with the Active Program that offers ten complimentary fitness sessions per week ranging from cardio and yoga classes to bicycle tours and tailor-made training sessions. Additional group activities are available for a minimal fee, including High Intensity Interval Training (H.I.I.T.) and circuit training. We can design your perfect stay!
Dhara Dhevi Chiang Mai, Thailand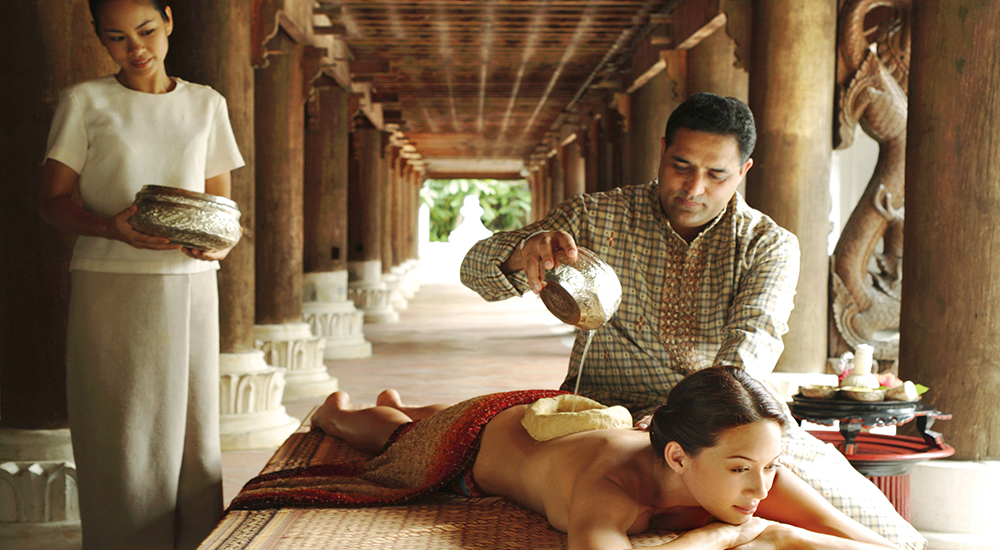 This resort is a palatial sanctuary, embellished with ornate sculptures, depicting sacred animals and symbolic Buddhist motifs. There's a wide variety of European, Asian and North African relaxation therapies as well Indian holistic treatments based on Ayurveda. In addition there's personal training, stretching classes and yoga sessions. Or why not take a hike or run through the sixty acres of resort!
Source: ICS

Time is your ultimate luxury … spend it wisely
Why Choose a Travel Specialist?
Because a Travel Specialist is one who has spent years acquiring industry skills and connections. Who will provide you with 'peace of mind' when you're traveling. So you can simply relax and enjoy everything.
So the real question is, why wait?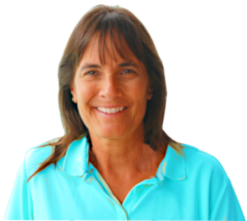 Don't keep me a secret! … Your referral to family and friends is the best compliment that I can receive!
Donna Salerno, CTC, DS
www.DonnaSalernoTravel.com
888.777.7820