FAMILY VACATION: FOUR INSPIRING DESTINATIONS
These are samples of what Donna Salerno Travel can put together for you and your family. Let us know your travel dates and we can customize a trip to your liking, with private guides and wonderful adventures! Villa stays, unique private touring, cooking classes, biking trips &more! Let us know the when and where and we can make it happen!
GALAPAGOS
A family vacation in the Galápagos is all about the creatures — both land and sea — you'll encounter. The iguanas and blue-footed boobies live right outside your door. Kayak with baby sea lions, spot a Galápagos penguin, peer into the ocean at manta rays and white-tipped reef sharks.
To make the most of the animal encounters, we think that people who visit the Galápagos on cruise ships miss the boat. Our island-based trip lands you in terrific eco-lodges like San Cristobal's all-new Seaside Inn. And you have the terrific luxury of being able to jump into the pool or take a stroll on the beach at sunset. Here's to avoiding cabin fever!
IRELAND
You'll have two leisurely multi-night stays in very fine digs. The Killarney Park, a Leading Hotel of the World, is a baronial retreat set in its very own park. And Sheen Falls Lodge is a Relais & Châteaux property, a classic country estate at the edge of Kenmare.
Get the true Irish experience on a working sheep farm with prize dogs that manage a flock of nearly 1,000 mountain sheep. Enjoy the rich heritage through visits to a 15th-century castle, a mysterious stone circle and historic Kate Kearney's cottage. Relish the Irish countryside with views of Toric waterfall; MacGillycuddy's Reeks, the highest mountain range; and 19th-century woodland gardens.
PROVENCE
These days, we spend the week in just two hotels instead of three. And half of those nights are in the lovely 5-star Auberge de Noves château. The kids will delight at the lovely French gardens, a picnic at Sénaque Abbey, scrambling around inside ancient bories and kayaking at the Pont-du-Gard aqueduct, one of the remaining Roman wonders.
Parents will marvel at the ruins of Château des Papes, the former summer home of the popes; the eclectic shops in St. Rémy; and the private cooking instruction. And we include local wines with all dinners to make the whole week a tasting experience.
MOROCCO
Our local representatives lead a team of experts who make your family vacation extraordinary. They will guide you on a leisurely stroll through the ceramic district in Fès where the kids can get dirty learning to make pottery of their own. But the highlight of the trip for them might just be the trip to the soaring sand dunes, where you and the kids will ride camels into the sunset. Or it could be the visit to a countryside school while it's in session, where you'll spend time with the local students and teachers.
In the heart of Marrakesh, you'll be dazzled by snake charmers, monkey tamers, magicians and more. From dining in a luxury tent to La Maison Bleue, the finest restaurant in Morocco, you'll get a hearty taste of Berber culture on our nine-day journey.
Ready to plan your family trip? Give us a call today 888.777.7820 so we can discuss your preferences and maximize your time. You'll love where we take you! www.DonnaSalernoTravel.com Connect and travel with us on: Face Book, Twitter, Pinterest or YouTube
Source;  Classic Journeys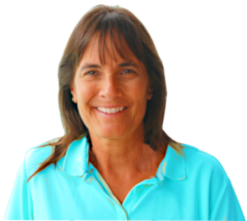 Don't keep me a secret! … Your referral to family and friends is the best compliment that I can receive!
Donna Salerno, CTC, DS
www.DonnaSalernoTravel.com
888.777.7820