Books for Your Consideration; Stay at Home Reading and Dreaming!
On Flowers is part art book, part how-to, and part personal essay by self-proclaimed accidental florist Amy Merrick. From her home in New York City to journeys to Japan, Amy drew me in with her ultimate love letter to flowers.

Juicy and fast-paced, Daisy Jones & The Six centers on a fictional 1970's rock band. 

If you knew the date of your death, how would you live your life? The Immortalists by Chloe Benjamin is a colorful and captivating story that follows four siblings' lives over decades.

Picture the high-society drama (and the clothing) of 1940s Manhattan in Rules of Civility by Amor Towles. Author of the best selling A Gentleman In Moscow, in 1922 a man who is ordered to spend the rest of his life inside a luxury hotel.

20 Short Ones; Short Stories by Dan Salerno  Stories are light and on topic. Takes you from Ireland to New York City & beyond!  Great writing, characters & subjects held my interest. It shows what a big part of 'fate' plays a role in our lives.

Kristin Hannah's World War II romance, The Nightingale.

Anthony Doerr's 2015 Pulitzer Prize-winning All the Light We Cannot See.  

Alexandra Fuller's Don't Let's Go to the Dogs Tonight is everything you want in an adventure memoir. The true story follows a family's travels through southern Africa during the time of the Rhodesian (now Zimbabwe) Bush War. Fuller's voice crackles with wit and dry humor and her larger-than-life characters make for a true page-turner. 

In Deep, journalist James Nestor roves from Sri Lanka to Réunion documenting one of the world's most dangerous adventure sports: free diving. Extreme athletes and rebellious marine-life researchers show readers the fascinating potential of the human body and the mysteries of whales, dolphins, and the world's deepest, darkest trenches.
Thank you, Paul Theroux, for providing a vicarious road trip through Mexico, along with an honest and humane look at the plight of Mexican migrants. In On the Plain of Snakes, Theroux's latest, readers can crisscross the length of the U.S./Mexico border and then drive deep into the Mexican hinterlands with the author as he gives voice to so many border crossers and their families while showing how "travel is less about landscapes than about people – not power brokers but pedestrians, in the long march of Everyman."

Michael Christie, whose current novel, Greenwood, offers a salient reminder of how much we need forests and trees.
– Joel Centano, senior editor

If you grew up with The Bell Jar and Ariel, reading Mary Ventura and the Ninth Kingdom feels like finding a misplaced letter from a departed friend. It's a short read, but a beautiful experience.

Let's be honest: The best books are kids' books. Hello Lighthouse by Sophie Blackall tells the story of a lighthouse keeper and his family, accompanied by Wes Anderson-esque illustrations worthy of framing.

I inhaled A Job You Mostly Won't Know How to Do by Pete Fromm. It begins with a tragedy and follows single father Taz, a carpenter, through its aftermath and his first two years as a parent. It's elegantly written and set against a gorgeous backdrop of the wilds of Montana.

Anyone who loved the Pulitzer Prize-winning Olive Kitteridge by Elizabeth Strout should pick up the follow-up Olive, Again. The book's prickly protagonist reappears, older, a little wiser, and rendered with the same deftness as in the original.

As we fast approach Family Togetherness Saturation Point, turn to a favorite humorist for a wry glimpse of dealing with his clan. The 21 stories in David Sedaris' Calypso center around his North Carolina beach house and are packed with all the charm and absurdity readers now expect from him, grounded by tales of longing and an eye on the author's own mortality. This is his most revealing and personal collection yet.

Almost Somewhere: Twenty-Eight Days on the John Muir Trail, Suzanne Roberts' memoir of her 211-mile journey from Mount Whitney to the Yosemite Valley with two other women. Reading about the challenges and discoveries this group of inexperienced hikers encountered was a great way to escape to nature from the comfort of my bed.

Next up: Four Corners: A Journey into the Heart of Papua New Guinea. Journalist Kira Salak chronicles the three months she spent as a 24-year-old exploring Papua New Guinea solo, on foot and by canoe. She became the first woman to traverse the entire country.
Lady Clementine by Marie Benedict, a historical fiction, and this one from the viewpoint of Winston Churchill's quietly forceful wife follows the Churchills' relationship through two world wars and his political rise as Britain's prime minister.

Melinda Gates' Moment of Lift is an eye-opening look at the importance of women's role in society, written with empathy and candor but backed up with impressive data and firsthand accounts of inequities – and successes – around the world.

Elin Hilderbrand's breezy beach reads are my guilty pleasure, but Summer of '69 is more than just summer romance. In the privileged setting of Nantucket during the political upheaval of the Vietnam War, this family saga weaves in civil rights, race relations, and class divisions with a nostalgic dose of 1960s culture. Last month Hilderbrand rewarded fans with Summer of '79, a brief postscript on the characters ten years later.
Africa dreaming? Ready for South America? Thinking about Tahiti or beyond? Let us know your #TravelList and we can help make it happen! Contact us today to plan your ultimate vacation. You'll love where we take you.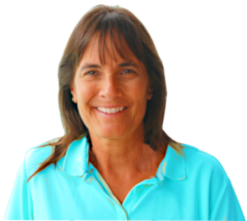 Best,

Don't keep me a secret! … Your referral to family and friends is the best compliment that I can receive!
Donna Salerno, CTC, DS
www.DonnaSalernoTravel.com
888.777.7820
Time is your ultimate luxury … spend it wisely
Why Choose a Travel Specialist?
Because a Travel Specialist is one who has spent years acquiring industry skills and connections. Who will provide you with 'peace of mind' when you're traveling. So you can simply relax and enjoy everything.
So the real question is, why wait?