Celebrate Father's Day Trips
With Father's Day coming up – JUN 21, 2020! Celebrate the bond between father and son. Explore our favorite father-son trips from around the world. And in case you missed it, be sure to ask us about our favorite mother-daughter trips for a girl's getaway!
New Zealand is a playground for adventure seekers, and there's no better place in New Zealand to find adventure than at Treetops Lodge. Named one of the best lodges in the world by readers of Conde Nast Traveler. While here you will find endless hiking and horseback riding trails to explore. But, it is the lake and streams teeming with trout that make Treetops Lodge a fisherman's dream. Your stay here will give father-son an opportunity to connect to nature and reconnect to each other.
Morocco is a great destination for a father-son trip. We suggest heading to Morocco's Gold Sand Camp, a tiny desert camp surrounded by giant waves of windswept sand. Days are spent surfing the sands in a 4×4 desert vehicle or riding on camel back. In the evening, you'll enjoy a traditional Berber dinner, live entertainment, and music under a never-ending sky full of twinkling stars.
For some outdoor father-son bonding, head to Patagonia to explore some of the most scenic areas of Argentina. Enjoy hiking, swimming, fishing, rafting, and horseback riding on a 50,000-acre reserve and working cattle ranch. In the evenings, you can unwind in the legendary Llao Llao Hotel & Resort on the shores of Nahuel Huapi Lake or at Tipiliuke Lodge in San Martin de los Andes.
Mountain Lodges of Peru's goal is simple: "true comfort and true service, amidst true adventure". For keen hikers, the Salkantay Inca Trail through the Sacred Valley is the only way to get to Machu Picchu. Just imagine – five days spent trekking on the undulating slopes along the Salkantay. Retire each evening to the Mountain Lodges of Peru – it is hands down the most comfortable way to reach the ancient ruins and share a trip neither of you will ever forget.
You will know you've reached "man status" when you share a drink with your dad. Celebrate your relationship by swapping family stories over the 'king o' drinks' in Scotland, home to over 125 distilleries. You'll have a chance to taste the unique nuances of each region's flavors with private tastings at some of the country's very best brands of Whisky – Dalwhinnie, Cardhu, Strathisla, Bunnahabhain, Bowmore, Kilchoman, Lagavulin and Laphroaig.
To stay up to date on all our online content, follow us on Twitter @DSalernoTravel You'll love where we take you!888-777-7820 or Info@DonnaSalernoTravel.com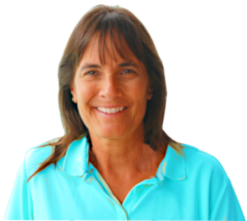 Best,
Donna
Donna Salerno Travel
888-777-7820
DonnaSalernoTravel.com
Time is your ultimate luxury … spend it wisely
Why Choose a Travel Specialist?
Because a Travel Specialist is one who has spent years acquiring industry skills and connections. Who will provide you with 'peace of mind' when you're traveling. So you can simply relax and enjoy everything.
So the real question is, why wait?