Latin America Travel Update
Travel. It is what I do and it is what I love. Like you, I am eagerly looking forward to when the world reopens to all of us. That is why I am excited to share with you some upcoming travel opportunities in Latin America.
Keeping up with the sea of ever-changing COVID-19 travel updates is challenging at best. Our goal at Donna Salerno Travel is to make your life a bit easier today by summarizing the latest information for you – so you don't feel like the fish.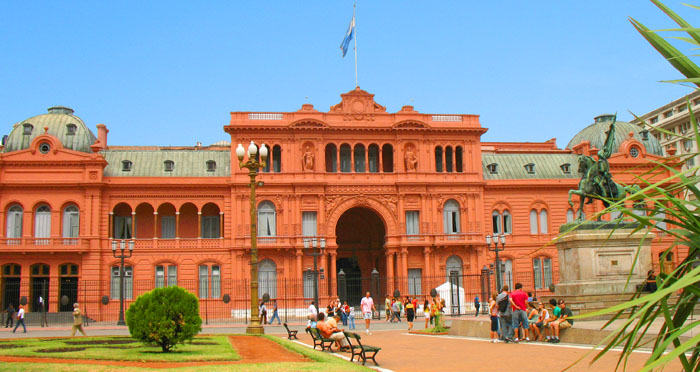 North/Central America
Mexico: Mexico is open to international travelers via air travel only. Several hotels reopened in early June with more being announced every week. Donna Salerno Travel has a wide portfolio of villas and private residences available.
Costa Rica: Costa Rica is gearing up to welcome international travelers as early as September. We have villas and private residences that allow for exclusivity while still immersing travelers in a range of activities.
Belize: Belize opens to international travelers beginning in September. Donna Salerno Travel has private lodging opportunities in Belize with exclusive experiences and access to beautiful beaches.
South America
Ecuador and Galapagos Islands: The Galapagos Islands are expected to begin allowing international travelers as of July 1st. Private yacht charters are available as early as the end of August. However, we recommend travel beginning in October for our clients. Donna Salerno Travel also offers private jet travel to/from Ecuador. Contact us for more information.
Peru: Peru is expected to allow international travel as of July 1st. Machu Picchu will restrict the number of people allowed entrance daily. This means securing space in advance is critical to entry. Colca Canyon, Lake Titicaca, Chiclayo, or Trujillo are great alternatives if you have visited Machu Picchu previously.
Colombia: International travel to Colombia is expected to begin in October. A portfolio of private villas, helicopter transfers, and unique experiences make this an exclusive destination for all ages.
Uruguay: Uruguay is expected to allow international travelers as of September 1st. Uruguay has a small population density and easy access to nature, making it the perfect choice for travel away from crowds.
Argentina: Argentina plans to open by September to coincide with the beginning of their summer season. It worth noting the solar eclipse in Patagonia this year is on December 14th. Patagonia is often a jumping-off point for trips to Antarctica, which are expected to resume in November. Furthermore, now is an ideal time to consider some of the more remote destinations in Argentina, like Salta or El Chalten.
Donna Salerno Travel is committed to offering exclusive properties and private experiences tailored to your individual needs. Our goal is for you to feel confident and comfortable when you travel with us. We appreciate the opportunity to be your Destination Specialist. We will continue to keep you informed as more countries reopen their borders for international travel.
Disclaimer: Travel restrictions, reopening dates, and safety protocols change rapidly in response to COVID-19.
Contact Donna Salerno Travel, your Destination Specialist, for more information. We help with travel worldwide; let us know if North/Central or South America is on your bucket list OR if you have another location in mind! You'll love where we take you.
Best,






Donna

Donna Salerno Travel
888-777-7820
DonnaSalernoTravel.com