Get Onboard for Festive 2020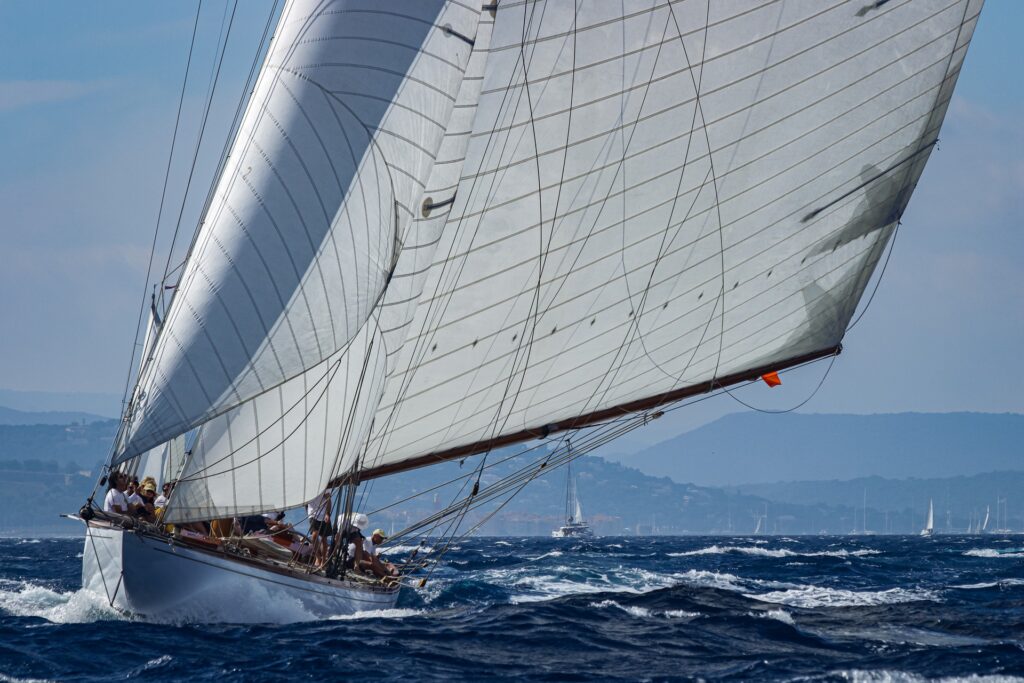 The Caribbean has always been a popular destination for fall and winter, but with so much of the rest of the world closed to Americans, the Caribbean seems the place to be at the moment. For those on the East Coast, it's a hop, skip and a jump away with easy flight access; others may have one stop in between, but it's still easy enough to get to. The Caribbean has very low numbers of coronavirus, which is reassuring to many and we have many accommodation options with villas or suites on resort settings.  Travelers can choose their comfort on when they want to be around people or not.  Call today for best availability and air schedules.  The Caribbean is one of the number one destinations for families, multi-generational families, couples, solos and groups.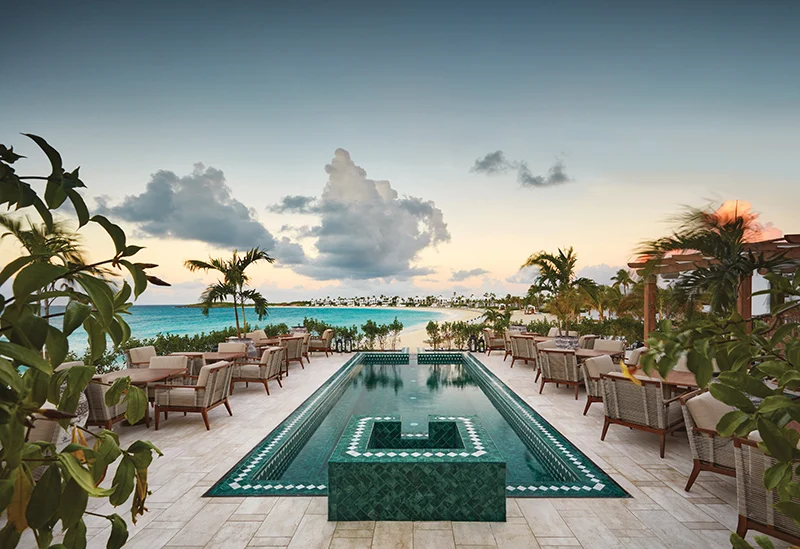 Belmond Cap Juluca in Anguilla is a boutique, barefoot luxury resort where every room is beachfront
Some of my favorites resorts in the Caribbean, depending on the clientele and their needs/interests, would be: Hammock Cove Antigua for its boutique-style villas that are all-inclusive and close to Devil's Bridge; Grace Bay Club in Turks and Caicos is always a very popular resort and one that my clients love going back to each year; Belmond Cap Juluca in Anguilla, a boutique, barefoot luxury resort where every room is beachfront and will not disappoint; Of course, there are several more luxury hotels and resorts that I love, but these are just a few.
Yacht charters, a personal favorite of mine (my husband and I lived in the Caribbean for a number of years onboard our sailboat!), are also seeing increased interest this festive season. The advantage about yacht charters is they can really be customized for the family or group: You can see and experience so much in a small amount of time that the value is huge and pricing is much better than most would think. There are different ways of chartering, depending on the budget, yacht and interests of the travelers. It's a great option for clients to experience beautiful Caribbean harbors of their choice, endless water sports, fantastic food and fun restaurants and bars while island-hopping and practicing social distancing at its best.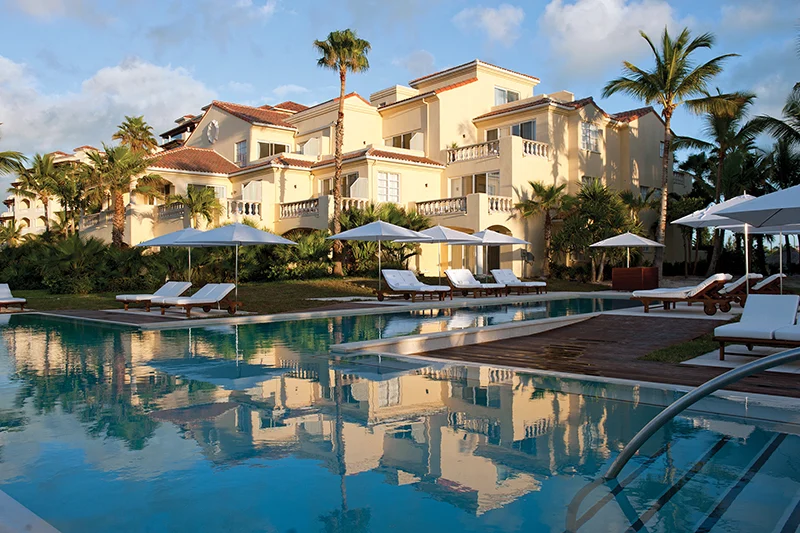 Grace Bay Club has an adults-only section, The Hotel; a family-friendly section, The Villas Suites; and an uber-luxe resort within a resort, The Estate
If you never want to go to land where there are other people… no problem, you can island-hop the empty cays for what will feel like your own private beach experience. The companies we work with provide world-class cuisine with executive chefs, so nobody will be disappointed. For the first time ever for festive bookings, some of our partners are offering 10 percent off for our clients, which can be a huge savings!
I am definitely recommending that clients try and book their future travel now to secure their preferred dates and preferences. For both Thanksgiving and the Christmas/New Year's holidays, resorts and charters are definitely booking up quickly. Many people are ready to get back out there and explore!
Donna Salerno Travel helps with customized vacation plans worldwide. Let our passion & experience help plan your best vacation ever!
Time is your ultimate luxury; spend it wisely. Info@DonnaSalernoTravel.com
#MakeAPlan #DonnaSalernoTravel #readywhenyouare #travelinspiration
Best,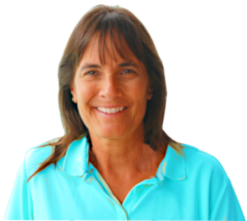 Donna
Donna Salerno Travel
888-777-7820
DonnaSalernoTravel.com