Top Private Island Resorts
Top Private Island Resorts for 2020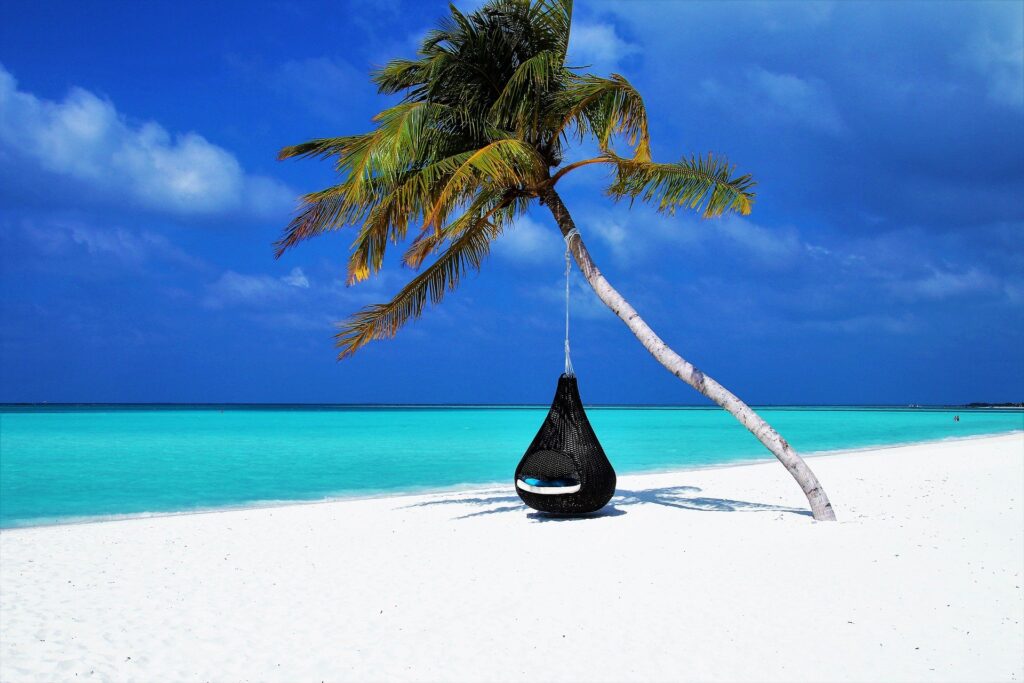 What could be more romantic than checking into a remote private-island resort designed to indulge all of your tropical fantasies.
Depending on how isolated it is, getting to your private island may not be easy (or inexpensive), but once there, most offer an all-inclusive price structure for meals (since there's nowhere else to drink and eat) and loads of activities, from horseback riding to sunset sails. If you're worried that you might get bored, get your scuba diving certification and explore a new underwater world. No matter how remote the resort is, you won't be completely cut off from the world; every place has internet access, so you can still check in here and there and know that everything is okay back home.
Ready to find your own private-island oasis? Scroll through for some of our favorite retreats around the world.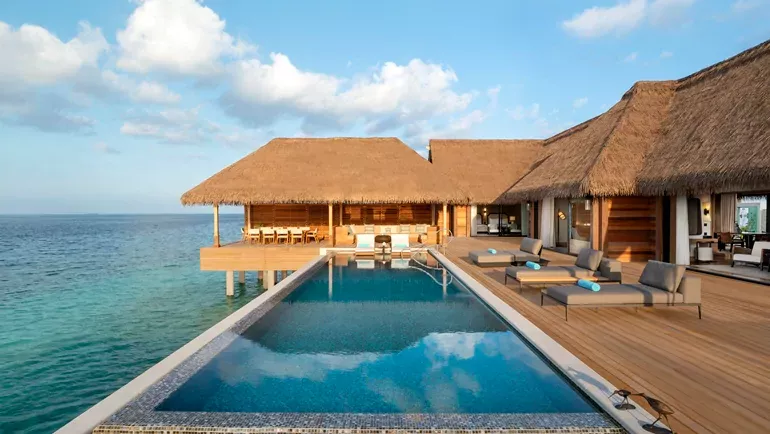 Waldorf Astoria Maldives Ithaafushi
Opened in 2019, this newcomer to the Maldives private island scene has already made a name for its over-the-top luxury: The only problem you'll have at this Maldives resort is figuring out where to eat. For a private island that delivers extraordinary amounts of privacy and barefoot luxury with only 119 beach, reef, and over water villas, this Waldorf Astoria property boasts an impressive ten dining venues!
You'll find treetop fine dining at Terra, Arabian grilled meats and seafood and Yasmeen, classic Peking duck at Li Long, and Australian barbecue from Michelin-starred chef Dave Pynt at The Ledge. After all that eating, you'll need to unwind — head over to the candlelit Spa Pavilion for a Starlight Ocean Massage, where you can relax with your massage under the Maldivian stars.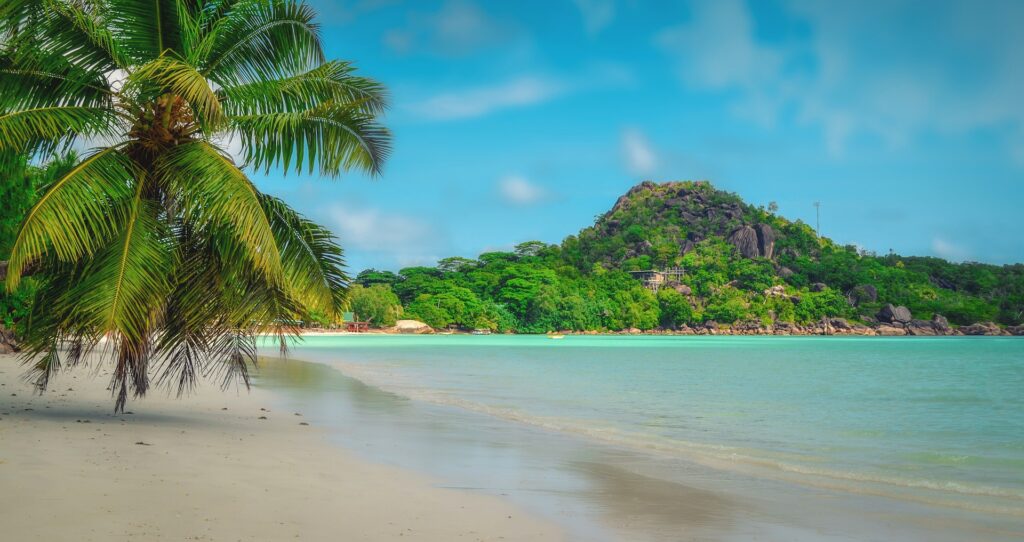 North Island, Seychelles
There is a reason the Duke and Duchess of Cambridge chose this exclusive Seychelles island for their honeymoon—there are only eleven villas on the entire island ranging from nearly 5,000 to 8,000 square feet of space, including a plunge pool, dining pavilion, outdoor deck, and electric golf cart to get around the property. Truly, it's so big that you could go days without seeing anyone else. Diving enthusiasts will absolutely love this property—not only are scuba certification courses on offer, but there are also twenty different dive sites within minutes of the island, so the two of you can embark on a different aquatic adventure each day.
Beyond that, there are guided walks, island excursions, fishing charters, and sunset cruises for every type of traveler. But no matter which adventure you pursue, all roads lead back to the West Beach Bar, which has some of the best cocktails in the Seychelles. Sit back and sip —from here, you can view giant tortoises on the beach and listen to birds singing from the treetops as you watch the sunset.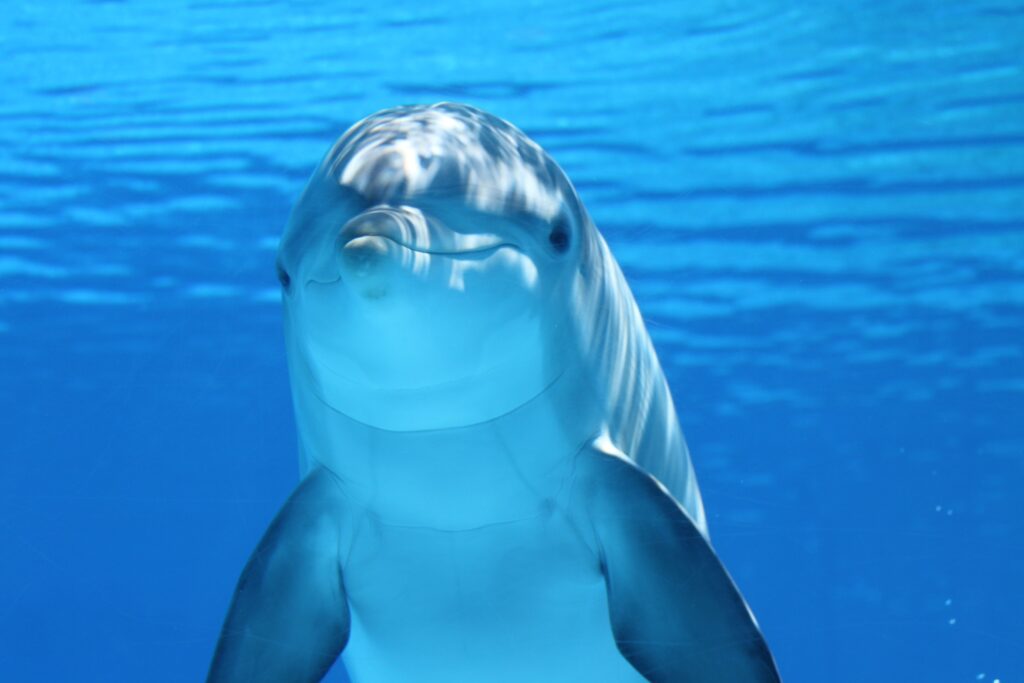 Kamalame Cay, Bahamas
So close, yet worlds away—this private island is one of the best-kept secrets in the Bahamas. Located just off the Andros Great Barrier Reef (the third largest reef in the world), this intimate family-run private island is a veritable mirage of white sand beaches awash in transparent waters. Choose from one of the 27 villas, each of which is secluded enough to feel like you have the entire island to yourself. Each comes with an outdoor shower and a private veranda draped with bougainvillea flowers.
Complimentary Wi-Fi is available in the Internet Lounge, but we suggest going completely off-grid so the two of you can enjoy each other's company as well as this sublime Caribbean scenery.
Kick off your sandals, feel the sand between your toes, and let loose. You can snorkel the nearby reef or maybe opt to grab some paddle boards or kayaks—then round off the day at the only over water spa in the Bahamas.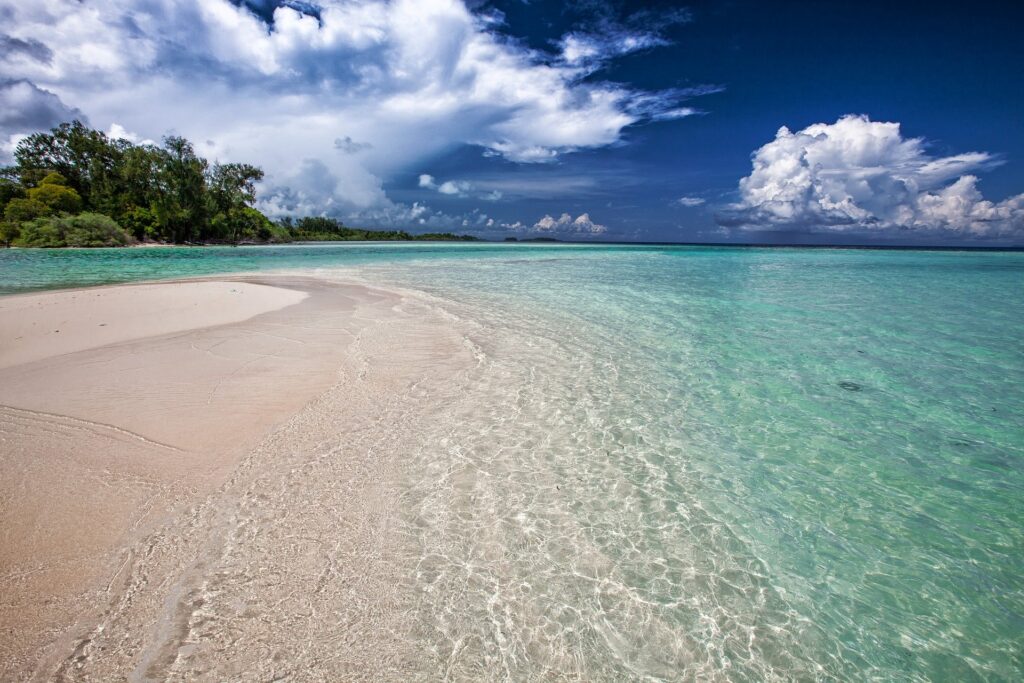 Cempedak, Indonesia
Serenity reigns supreme at this adults-only private island, located in the Riau Islands a painless two and a half hours from Singapore's Tanah Merah ferry terminal. You'll feel at one with the lush jungle landscape here, as each of the twenty villas are made with sustainable bamboo. There are two beaches immediately in front of the hotel, and a third even more secluded beach located a short stroll away.
The food is a divine mix of whatever is seasonal and fresh that day, like grilled catch of the day seasoned with local Indonesian spices. Whatever you do, be sure to book a treatment at the Rock Spa, located atop dramatic granite boulders overlooking a mangrove bay. The spa offers holistic, locally-influenced treatments inspired by Balinese techniques, and all treatment rooms overlook the ocean—so you can relax to the sound of ocean waves as you indulge in a pure organic Indonesian sea salt, lavender, rosemary, and grapefruit body scrub.
Aman Sveti Stefan, Montenegro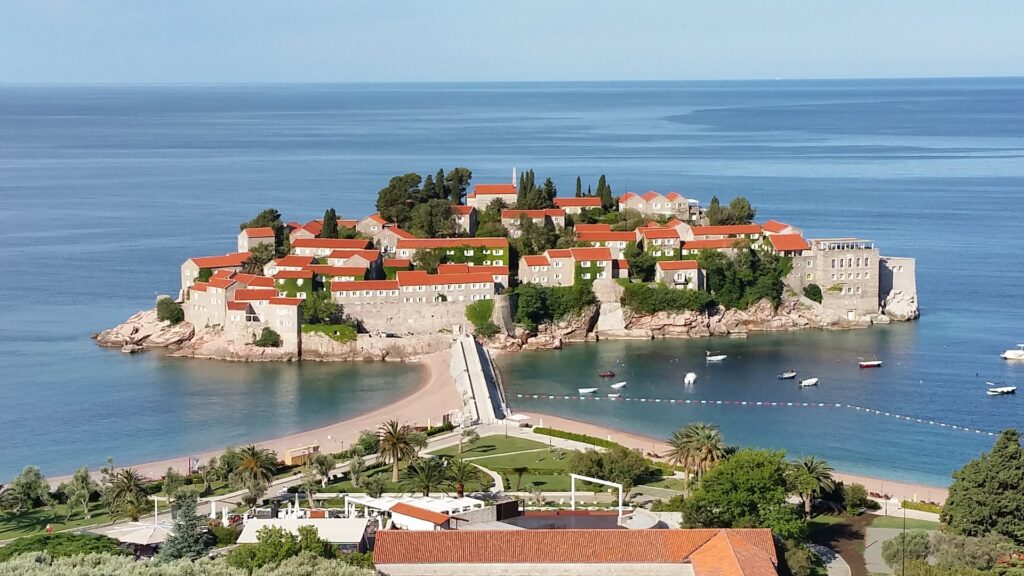 You don't have to fly all the way to Asia or the South Pacific to experience a sublime private island. Montenegro, home to some of the most stylish honeymoon destinations around, has long been a best-kept secret for Europe's travel insiders, and this resort is ideally located in the center of the country's sun-filled coastline.
Aman resort has preserved the island's rich history — which dates back to the 15th century — in addition to adding a spa, three pools, and a yoga pavilion. The island is connected to the mainland's charming villages via a pink sand beach, where fishermen can still be seen bringing in their catch of the day.
An open-air piazza serves as the resort's beating heart, a place where long, lazy lunches extend all afternoon into epic Mediterranean sunsets, and the menus on offer are truly a feast for the senses, serving a range of local wines and spirits, as well as local cheeses, honeys, olive oils, and herbs.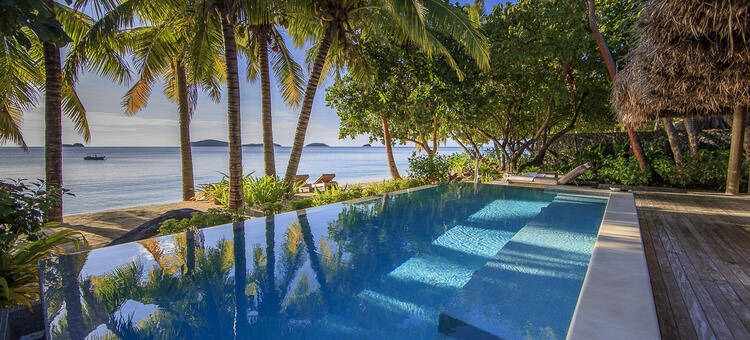 Kokomo, Fiji
If it's sustainable barefoot luxury you're after, then look no further than this breathtaking private island retreat, located a scenic 45-minute helicopter ride from Fiji's Nadi International Airport.
Each of the twenty-one villas offers its own pool, private walled garden, and beach access (there are also five Hilltop Luxury Residences more suited to multi-generational groups—for a honeymoon, the beachfront villas are more than enough).
The Great Astrolabe Reef, the fourth largest in the world, is located just a few miles offshore, and the resort can easily arrange diving or snorkeling excursions. But not only does Kokomo offer the luxurious villas and exciting adventures one would expect from a private island resort—they take their food extremely seriously, as well.
The island boasts a 5.5-acre organic farm (providing everything from tropical fruits to zucchini, herbs, lettuces, tomatoes and more), making for a farm-to-table experience you're unlikely to find at other resorts. The resort also sources "Dock To Dish" certified sustainable seafood from small-scale, local, and indigenous fishermen.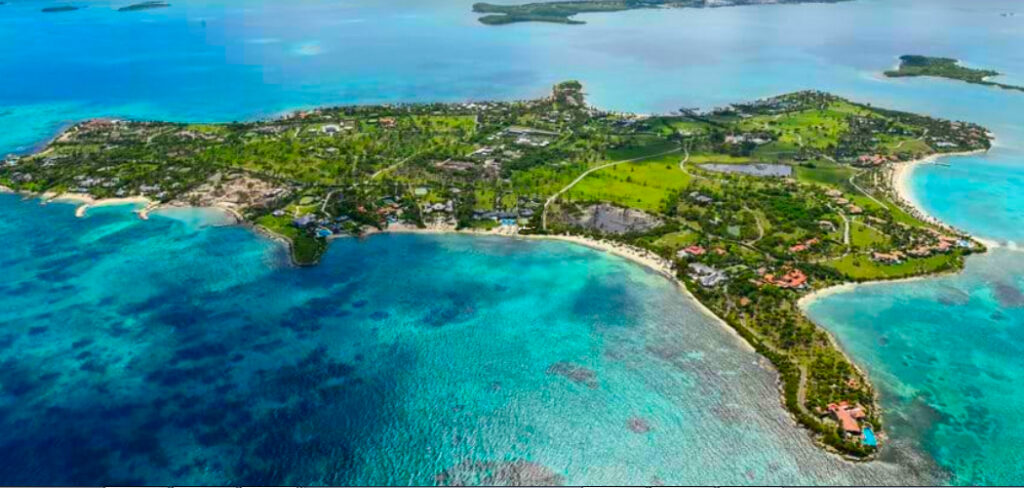 Jumby Bay Island, Antigua
You don't need to fly halfway around the planet to find a decadent private island resort—this fabulous private island two miles off the coast of Antigua offers a degree of exclusivity and luxury that keeps its celebrity and other exclusive clientele coming back again and again. As part of the elegant and world-renowned Oetker Collection group of hotels, you can expect top-notch European-style service.
The open-air spa is really quite remarkable—offering treatments with everything from hand-picked herbs straight from the island's garden, to cutting edge clean skincare products from Tata Harper. There are two pools, including an 82-foot Verandah Pool at the heart of the hotel, as well as the Oceanfront Infinity Pool that feels a bit more secluded.
After you've spent some time lounging by those two, however, be sure to ask the staff to set up a pair of chaise lounges for the two of you on the island's white-sand beaches—where staff will be at your beck and call to keep the rum punch flowing all day long.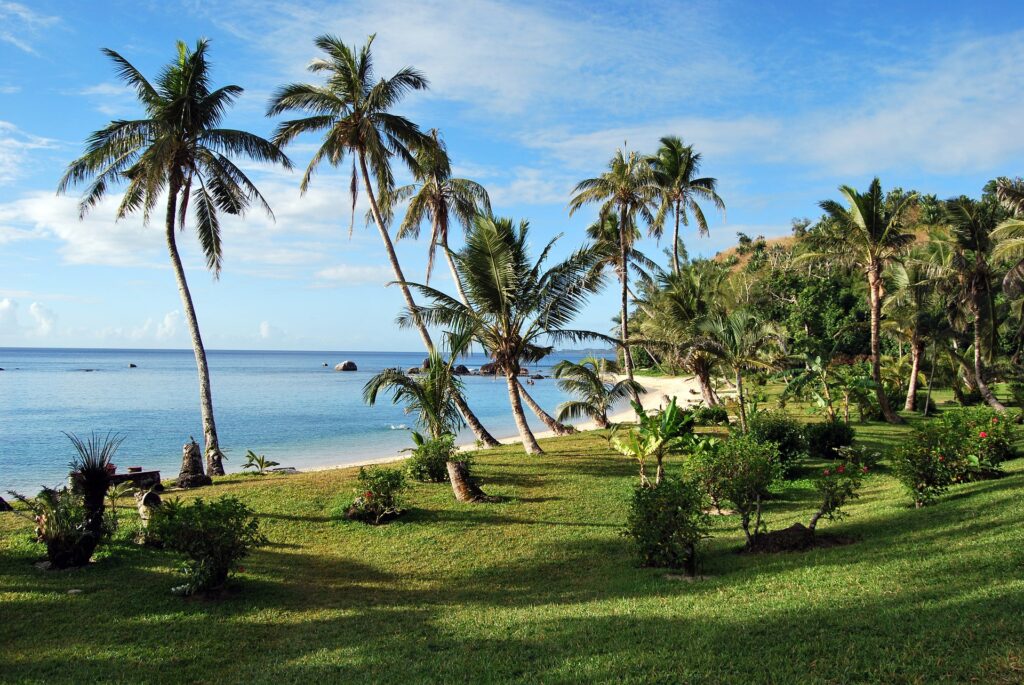 Don't overlook this part of the Indian Ocean if you're searching for off-the-grid, barefoot luxury. Nature here is so wild and unspoiled, it truly feels like another planet. On a walk through the jungle surrounding this sublime private island resort, you're likely to encounter everything from lemurs to geckos, chameleons, and a hundred species of colorful and lively birds.
Miavana manages to deliver a secluded, deeply luxurious resort that doesn't rely on typical private island tropes. You won't find any thatched roofs here—the design is sleek and sexy, and perfect for any honeymooner. Expect out-of-this-world diving with colorful and rare aquatic life, whale-watching excursions when they're in season, hikes to visit lemur families and helicopter tours that highlight just how undiscovered this location really is.
It might be a long journey to get to Madagascar, but trust us—Miavana delivers a once-in-a-lifetime experience, and then some.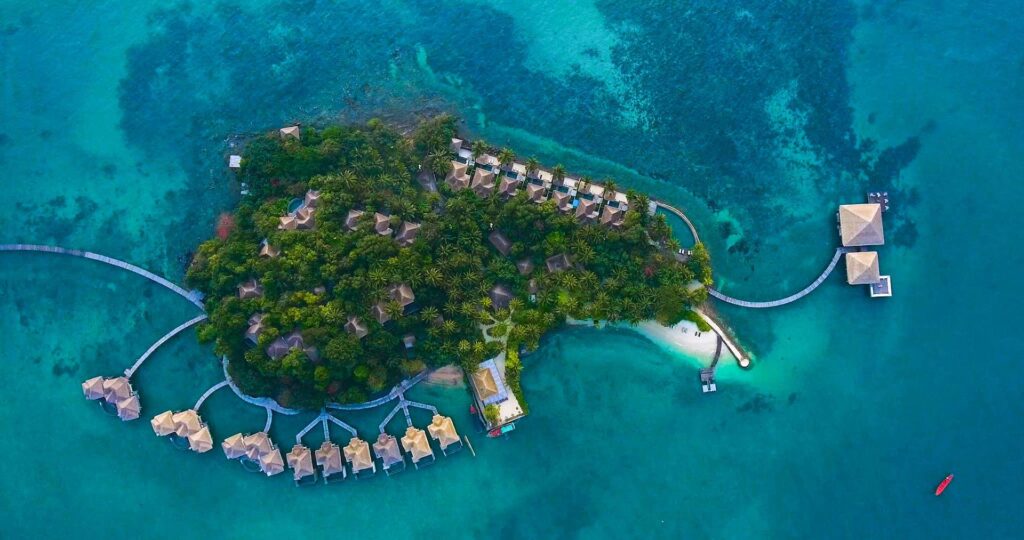 Song Saa, Cambodia
The coast of Cambodia is trending with travel insiders, owed in no small part to this divine private island. So after you've explored the jungle-draped ruins at Ta Prohm and Angkor Wat, head back to the south of the country for a little seaside relaxation, where you can take in the view of the magnificent Gulf of Thailand from the privacy of your own plunge pool.
Most of the resort's staff come from the neighboring area, so there is a real degree of authenticity and warmth to the service—like how each day's itinerary comes hand-written on a scroll tucked under your door each morning. The best part? Song Saa is located on a bio-luminescent stretch of beach, so most nights it seems like the waters are alight with magic.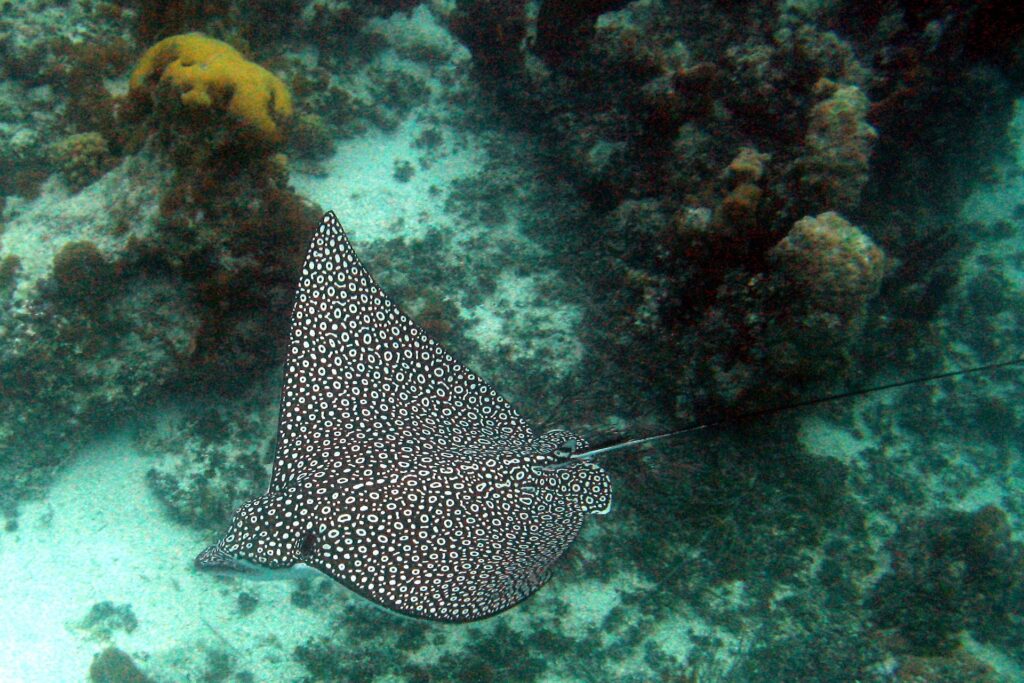 COMO Parrot Cay, Turks & Caicos
Discover for yourself what has made this exquisite private island resort a haven for honeymooners and celebrities alike (Bruce Willis, Donna Karan and Christie Brinkley have all owned residences near the resort). But don't worry about encountering any paparazzi here—the resort's jaw dropping two-mile beach is one of the most sweeping and secluded in all of Turks and Caicos. If the two of you are on the active side, consider dropping in one of the gym's complimentary yoga or Pilates classes offered six days a week. And after you've worked up a sweat, splurge on a truly sublime spa treatment at this Asian-inspired spa, where everything from Balinese massage to Ayurvedic therapy is on offer.
Donna Salerno Travel has been orchestrating customized vacation plans worldwide for 30+ years. Are one of these or another private island resort re-occurring in your travel dreams? Let us know. If you can dream it; we can help get you there. Time is your ultimate luxury; spend it wisely! Info@DonnaSalernoTravel.com
Connect with us on Twitter, FaceBook, Pinterest or LinkedIn to receive up to date travel inspiration, ideas and videos, with over 4 million views!
#DonnaSalernoTravel #travelinspiration #MakeAPlan #readywhenyouare
Best,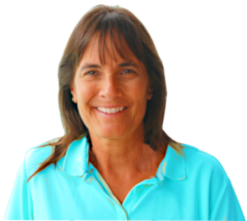 Donna
Donna Salerno Travel
888-777-7820
DonnaSalernoTravel.com