Family Vacation ~ Your Ultimate Getaway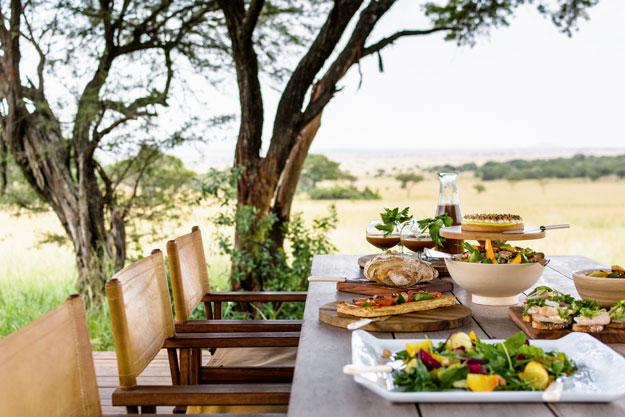 At Donna Salerno Travel,, we believe it is never too early to begin planning your next family vacation. Whether searching for spring break destinations or celebratory holiday escapes, we have a trove of ideas and inspirations to create a journey you and your loved ones will remember for a lifetime. Contact us today for these or other destinations.
A Luxury Tanzania Safari for the Whole Family
A Tanzania family holiday is one of our favorite all-ages adventures. We think you will love it too.
It comes as no surprise that one of our favorite all-ages adventures is our Tanzania Family Safari, a 10-day journey. This features a range of activities and ecosystems for the young and the young at heart. The Tanzania Family Safari features exclusive child-friendly accommodations, flexibility, quality unplugged family time, and unforgettable wildlife encounters.
Kids Only Activities
While parents enjoy private game drives , children can dive into an array of kids-only activities. Archery, baking, butterfly identification, and mini ranger courses are all on hand to ensure their complete captivation and inspiration.
Personalized Adventure
Unrestricted by other guests and their timetables, families journeying on this Tanzania family holiday can make it their own. Enjoying Tanzania as it suits you and your family. This is what Donna Salerno Travel defines as the perfect Tanzania family holiday. As a result, it is all yours on your exclusive Tanzania family safari.
Galapagos Getaway
Enjoy a fabulous 10-night journey through Quito and the Galapagos Islands, a perfect itinerary for those looking for a fully immersive and luxurious Galapagos getaway. A weeklong Galapagos cruise is one of the most conservation-friendly ways to explore the archipelago. Additionally, it promises exposure to the full gamut of the destination's unparalleled wildlife and landscapes.
Galapagos Getaway with Donna Salerno Travel
Suggested journey at a glance: 11 days/10 nights in Quito, the Galapagos Islands, and Guayaquil.
This suggested Galapagos getaway is just one way to see Ecuador and the Galapagos Islands on your own customized journey. Our designers are at their best when crafting a journey unique to you. Contact us to get started planning, and read on to see one example of what's possible on a handcrafted trip.
Quito
Your Galápagos getaway begins in Quito at Casa Gangotena, a luxury hotel. It is conveniently located in the commercial and residential area of the capital, just a few minutes from the old city. The next morning, meet your guide for your journey to the Otavalo Market, the largest in South America. While there, spend time browsing the traditional arts and crafts of the local artisans who display their wares for sale.
Galapagos Islands
Fly to the Galápagos Islands, where you will be escorted to your luxury small cruise ship. Spend the next seven days of your Galapagos getaway exploring the Enchanted Islands with experienced and knowledgeable naturalist guides, all while enjoying the incredible amenities on board the ship. Furthermore, your Galápagos getaway vessel is small in size with room for only 16 passengers allowing for a luxurious, private experience. Also, the smaller size vessel makes it possible to visit parts of the archipelago normally unreachable by the larger cruise ships.
Guayaquil
After your seven-day Galápagos getaway adventure, you will dock at Guayaquil for an overnight stay. Allow yourself time to readjust to the "real world" before your international flight the following morning.
Custom Trips to Ecuador
Ready to go on a once-in-a-lifetime adventure on our Galapagos getaway? Contact your Destination Specialist to customize your journey.
Costa Rica Family Vacation

Donna Salerno Travel's Costa Rica Family Vacation is an adventure for all. Visit the Northern Plains of the Arenal Volcano, the South Pacific Highlands, and the sunny Northern Pacific Coast of Guanacaste.
Costa Rica Family Vacation
Suggested journey: 10 days/9 nights in Heredia, Arenal, San Isidro, and Guanacaste
This sample journey through Costa Rica is just one way to experience the destination. Our designers are at their best when crafting a journey unique to you. Read on to see one example of what is possible on a handcrafted trip.
Santa Barbara de Heredia
Recover from your flight. Here you will be overnight in a plantation resort in Heredia. This is the perfect spot to begin your Costa Rica family vacation. This resort overlooks the Central Valley. Santa Barbara de Heredia is known for extensive herb farms and coffee plantations.
The luxury accommodation is situated 15 minutes from Juan Santamaria International Airport. First, it is a renowned hideaway. Second, it is famous for its organic gourmet cuisine. Next, it is known for superior comfort. Finally, superior service to its guests.
Arenal Volcano National Park
After breakfast, you will enjoy a private transfer to your accommodations in Arenal. It is a three-hour drive. Stop en route for a self-guided walk along the trails, gardens, and rescued animal exhibits of La Paz Waterfall Gardens. Also walk to the viewpoint of the impressive waterfall of La Paz.
This Costa Rica Family Vacation begins amid the shadow of Arenal. Located in central Costa Rica, the Arenal Volcano National Park lies within the Arenal Tilaran Conservation Area. It encompasses eight of the country's 12 protected life zones. The park is home to many of Costa Rica's 850 bird species. Also, home to an array of exotic creatures, such as capuchin monkeys and parrot snakes. Other species are jaguars and deer. In fact, the diverse landscapes include grasslands and volcanic wilderness. Overlooking the park is the magnificent Arenal Volcano as well as the Chato Volcano. There is even a stunning lagoon.
While here, enjoy family-friendly activities. Take a private hike through lava fields and rainforests. Also spot birds and animals. Afterwards dip in the hot springs. Finally, zipline along the treetops. In addition, go white water rafting. After that set out on a private hike at Arenal Volcano National Park. Moreover, you can swing from the famous Arenal Hanging Bridges. Later enjoy your evenings at the tranquil Tabacon Resort. Furthermore, relax in the natural volcanic thermal water pools on site.
San Isidro
Next head towards the southern highlands. Moreover, aboard a private charter plane. Pamper yourself with the exceptional service at the intimate Hacienda AltaGracia. Relax in style and enjoy your natural surroundings. What a great place to holiday with the family. Also embark on a Horseback Riding Adventure at the Hacienda AltaGracia Trails. The experience includes horses, professional guides, and equipment.
Guanacaste
Again, board your private charter plane for your final part of your Costa Rica family vacation. This time you are heading to the sunny northern pacific coast of Guanacaste.
Guanacaste is renowned for its pristine beaches, volcanic landscape, and exotic creatures. This Costa Rican province is the quintessential tropical paradise. The landscape features grassland plains, dry tropical forest edged by white-sand beaches. Visitors can spend a lazy day on the endless Playa Blanca Beach. There is also first-class diving as well as a variety of water sports at the magnificent Playa Hermosa Beach. Equally important, visit Santa Rosa National Park. This park features unspoiled indigenous vegetation and inhabited by over 200 bird species. Do not miss the Papagayo Peninsula known as well for its world-class golf course.
You will also be staying at the beach town of Las Catalinas. This town is beautiful and car-free. The purpose here is to create a way of life that is healthy, sustainable, fulfilling, as well as fun. It is a popular destination for travelers from near and far. In addition, Las Catalinas offers a variety of vacation rentals for short or long-term stays. From cozy flats to spacious villas, the famously friendly and helpful staff fully services all. Las Catalinas is also one of the best places in Costa Rica for a day at the beach. Guests can enjoy the world-class trails and water sports or relax with delicious dining and great shopping options. Swimming in the calm ocean waters and taking some sun at the beach serves as the perfect ending for your Costa Rica family vacation.
To book your special family vacation, contact Donna Salerno Travel, your Destination Specialist. We'll help orchestrate your preferences and create a unique trip, just for you and your family. To stay up to date on all our online content, follow us on Facebook and Twitter.
#DonnaSalernoTravel #familyvacation #readywhenyouare #customizedvacations #worldwidetravel #Galapagos #Africa #CostaRica #Hawaii #Israel #Tahiti #adventure #relax #activities #vacation #luxurytravel #travelblogger #MakeAPlan
Best,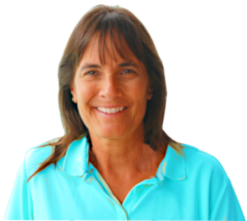 Donna
Donna Salerno Travel
888-777-7820
DonnaSalernoTravel.com
Courtesy K&D