British Isles Tour Highlights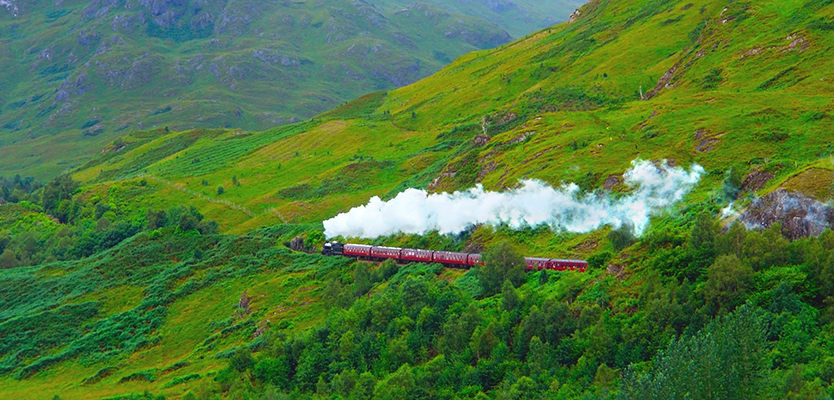 Scotland
The proud northernmost country of the United Kingdom has a long and storied past. At just over 30,000 square miles, the country of Scotland has a history ranging back to the Roman Empire, and cultural artifacts that have covered the world. Learn about luxury Scotland travel below.
Although an integral part of Great Britain since 1707, Scotland has maintained a separate and distinct identity throughout the last 300 years. The return of a devolved Scottish parliament to Edinburgh in 1999 marked a growing confidence and sense of pride in the nation's achievements and individuality.
There are more than 700 islands in the country, most being located in the Inner and Outer Hebrides just off the coast from the quintessential Scottish landscape: The Highlands. Cultural capitals of Edinburgh and Glasgow hold fascinating stock of history and contemporary culture. Live music and arts festivals ensure that Scotland's future is as colorful and relevant as the country has been for centuries.
Despite its small size, Scotland is a treasure trove for those who love stories, both true and fantastical. It's the birthplace of the world's finest whisky and the sport of golf, and its wild landscape has inspired imaginations for centuries with tall tales of giants roaming the hills and living in the depths of Loch Ness. Scotland has inspired narrative as profound as Shakespeare's Macbeth, while at the same time, retaining the levity to keep the unicorn as their national animal. This blend of intensity and wit permeates the country. Donna Salerno Travel's expert guides will unlock the best of both throughout your trip with exclusive access and local encounters. You will be moved, and you will have the time of your life during our Scotland vacation tours.
The United Kingdom itself is a wealth of incredible experiences and history, and the Donna Salerno Travel luxury travel consultants can help you craft a custom journey that includes the best of this beautiful region. Go at Scotland head on and on its own, or combine it with its United Kingdom neighbors for a well-rounded and wonderful epic journey.
Finally, the United Kingdom and Ireland are at your fingertips in one epic journey. On this exclusive 13-day Private British Isle Tour, the very best of England, Scotland, and Ireland are revealed in vivid detail and high-flying fashion. From helicopter rides to private jet options, get ready to see the British Isles as you never imagined.
Private British Isles Tour
Suggested journey at a glance: 13 days / 12 nights in
London, Edinburgh, the Isle of Skye, Dublin, and County Clare
This suggested private British Isles Tour is just one way to experience the UK and Ireland on your own customized Donna Salerno Travel journey. Our designers are at their best when crafting a journey unique to you; contact us to start planning and read on to see one example of what's possible on a handcrafted trip.
London
Your private British Isles Tour begins in England's buzzing capital of London. While here, explore the bright lights of the city with a private driver and guide. During your three days in London, enjoy an exciting itinerary perfectly tailored to your unique interests – from culture and art to fine dining experiences. Take part in an exclusive private visit to the underground crypt of St Paul's Cathedral. And gaze across the city with unparalleled views from your private pod on the London Eye. Then set out on an after-hours tour of the Tower of London. And finally, take a helicopter flight along the River Thames to spend a day in Oxford – The City of Dreaming Spires – famed for its university and place in history.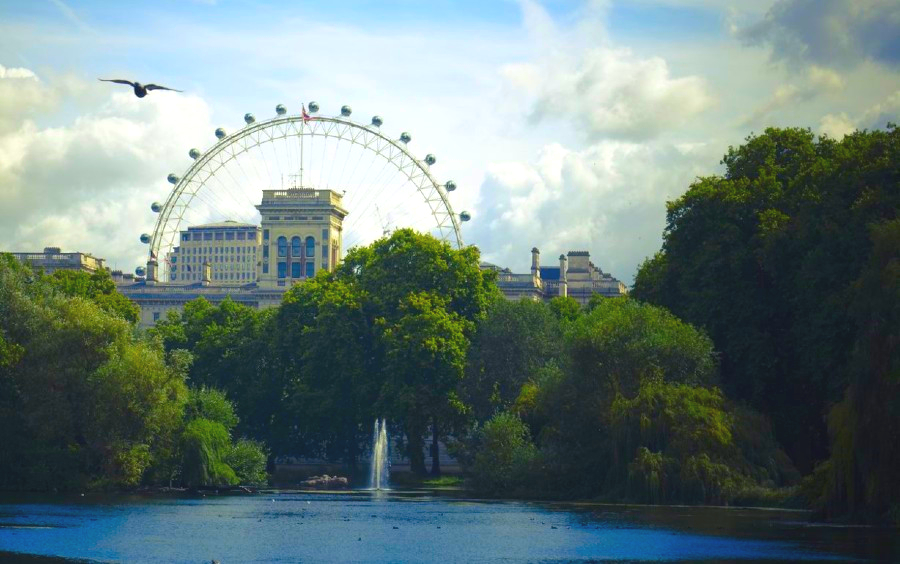 Edinburgh
After three days in London, travel north to the Scottish capital of Edinburgh. During this leg of your Private British Isles Tour, wander through the medieval old town and elegant Georgian new town with its neoclassical buildings. Moreover, explore Scotland's captivating history and heritage, including the marvelous Edinburgh Castle. Donna Salerno Travel will craft an exciting program for you to witness the highlights of the region. This can even include a private experience aboard the Royal Yacht Britannia and a round of golf at the Old Course in St. Andrews.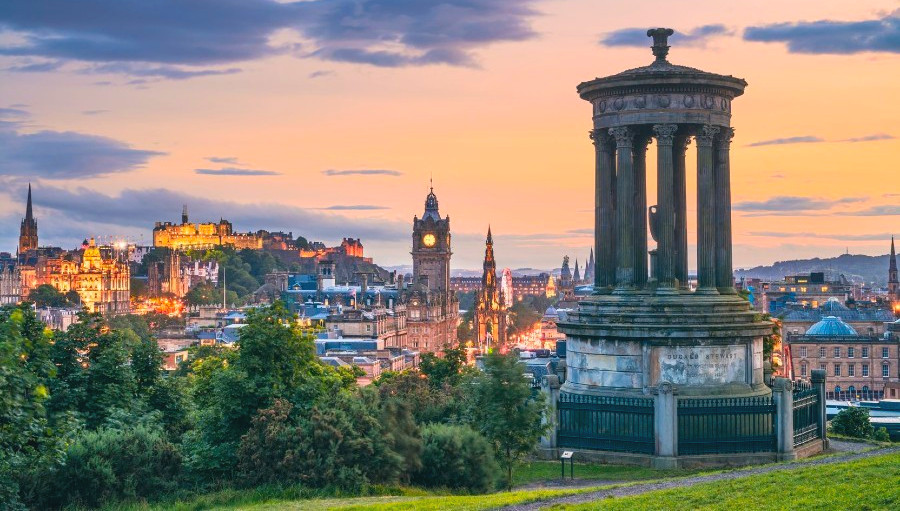 Isle of Skye
Next, it's onwards to the Highlands and across to the Isle of Skye. This beautiful island boasts rugged landscapes, picturesque fishing villages, and medieval castles. While here, the award-winning Kinloch Lodge will serve as your home-away-from-home. Indeed, it is perfectly placed for you to explore the Isle of Skye.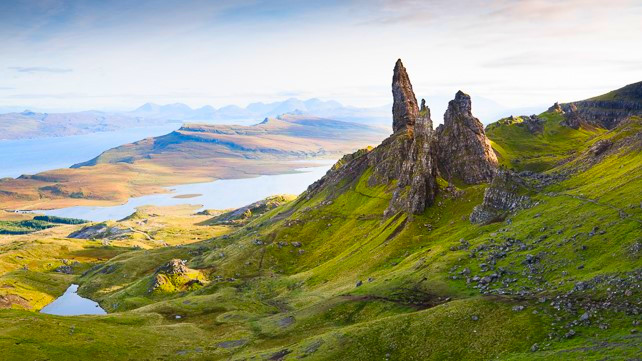 Dublin
From Scotland, your private British Isles Tour continues in Ireland and the lively capital of Dublin. Immerser yourself in Irish history and culture with an active program designed to experience Dublin at its best. Dublin enjoys plenty of history and charm aplenty, but it also offers shopping and elegant restaurants. Additionally, Dublin is best discovered with a private guide who can introduce you to all of its bests. From the Victorian People's Flower Gardens, to the boutiques of Grafton Street, and the highlights of Trinity College and Saint Patrick's Cathedral, all of Dublin's highlights are at your fingertips.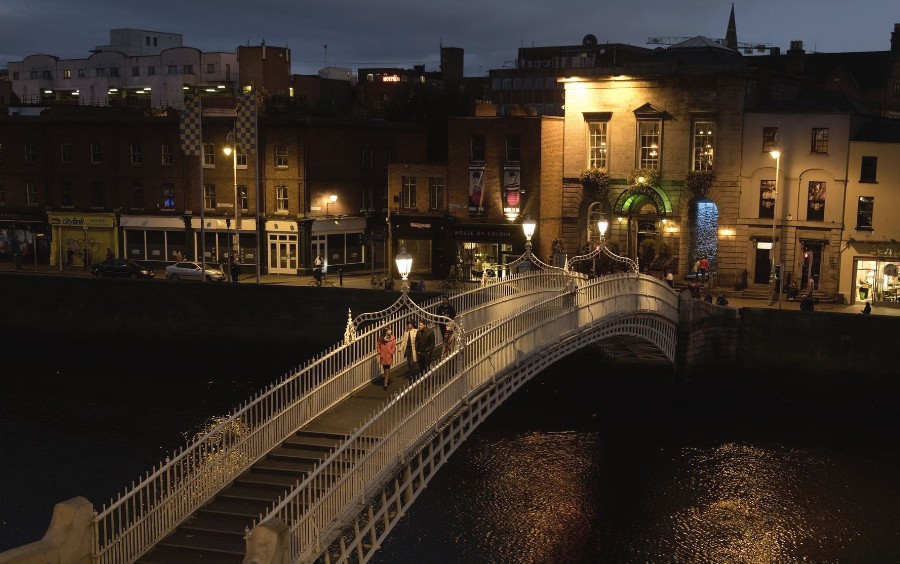 County Clare
After two nights in Dublin, you will journey west to the final destination on your Private British Isles Tour. Venture to the heart of the Irish countryside in County Clare to Dromoland Castle. Experience the fabulous scenery from above with a private helicopter flight over the Cliffs of Moher. Then follow the flight with a secluded picnic on the beautiful islands of Aran. Soak up the panoramic views with long walks, excellent gastronomy and spa relaxation for the afternoon – the perfect end to your British Isles adventure!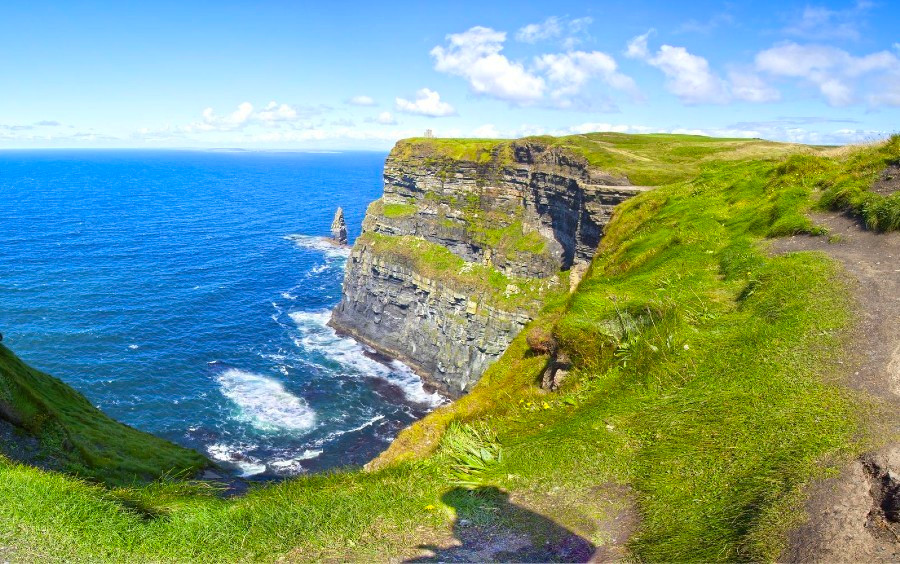 Courtesy K&D
Contact Donna Salerno Travel designer to customize your own private British Isles Tour, For even more travel inspiration, follow us on Twitter.
#DonnaSalernoTravel #MakeAPlan #LuxuryTravelWorldwide #DiscoverYourWorld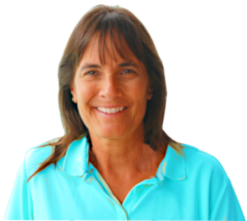 Donna
Donna Salerno Travel
888-777-7820