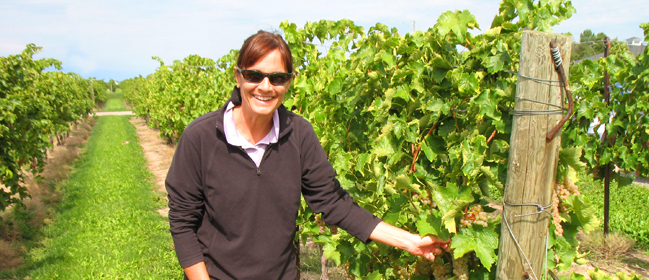 Argentina has been producing great wines for ages and this tour will take you to Mendoza, the heart of wine making. Feed by the clean water of the Andes, fertile soil and abundant sunshine the region is perfect for producing world class wines. Combine the wine tour with a visit to Buenos Aires for an amazing adventure.



Day 1: Flight time
Depart home for your South American adventure.

Day 2: Arrive Buenos Aires
Welcome to Buenos Aires! Settle in to your hotel then explore Palermo Soho, a newly fashionable area of design, restaurants, bars and street culture.

Day 3: Embrace Buenos Aires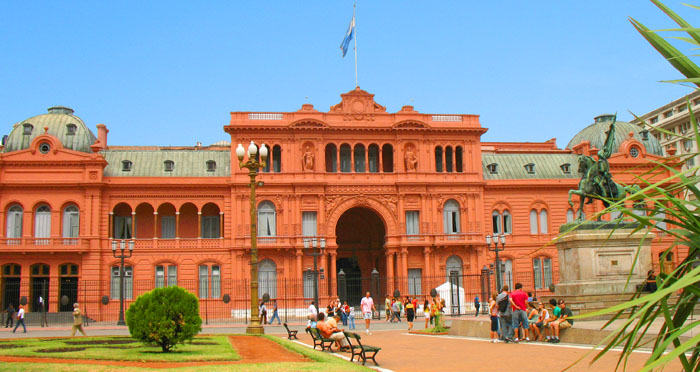 Visit the historic parks and plazas of this magnificent city. Parque Lezama and La Boca are two areas of the city known as the "Old South." Plaza San Martin and Retiro show the residential district, developed at the turn of the 19th century when Buenos Aires began modeling and building after the strong European influences. Recoleta, the sophisticated and stylish district of French influence, is noted for its historic architecture, avenues and barrios.
Sample the eclectic cuisine of this remarkable country, distinctive for its strong resemblance to Spanish, Italian, French and other European flavors, rather than of the traditional Latin American palate.

Day 4: Gaucho Day at Estancia La Cinacina
Today you will be stepping back in time and enjoying the life of the Argentina Gaucho.  A traditional Argentinean BBQ lunch will be served with folk singing and dancing. Your day ends with an exhibit of the "real" gaucho horse riders.

Day 5: Fly to Mendoza

Upon arrival into Mendoza, you will be met by a local host who will escort you on a grand Mendoza city tour and then transfer you to your hotel. Mendoza is situated on the major road between Argentina and Chile. Visit one of the most prestigious tasting rooms in Mendoza to enjoy a reserve flight tasting of five premium wines from several boutique wineries that you will be visiting over the next few days.

Day 6: Wine Tour of Lújan de Cuyo
Visit three wineries of the Lújan de Cuyo, home to the Malbec grape and where the most prestigious Argentine wineries are located.
The first winery was built in 1901 by Agustín Álvarez.  One of the few historic Mendoza relics left from the end of the 19th century, this adobe style building has a stone cava which provides an excellent place for wine barrels and bottles as the temperature changes between summer and winter are minimal.
At the second, you will enjoy a traditional Argentinean lunch paired with wines on the second story tasting terrace offering stunning views of the Andes!
Your final winery visit is in the prestigious region of Perdriel. To produce their wines, the owners recovered an old winery property in Sotero Arizu, one of the pioneers of Argentinean wine production.

Day 7: Cooking Class & Wine Tasting in Uco Valley
Today you will visit a relatively new and exciting wine region, where great grapes, walnuts and various fruits grow in abundance. The Uco Valley is a unique region with varying elevations and abundant sweet water that provides local winemakers with some of the best "terrior" they could ever wish for.

Your first visit will be to an estate winery established by two local brothers. Originally, the building was a warehouse but it has now been skillfully transformed in a winery defined by gravity, benefiting from the experience and wisdom of the two brothers' father, who manages the daily operations. Their 2002 varietals were rated in the top seventy wines coming out of South America…This is a sure sign of greatness in the making!

A tasting here will be followed by another small, rural winery which features its own highly rated bistro, set in a very cleverly converted vineyard workers' cottage, on the grounds of the winery.

After a morning of wine tasting you will meet one of Mendoza's most talented chefs who will give you the opportunity to prepare a traditional, regional dish. Later, enjoy your masterpieces on the vineyard's patio with the majestic backdrop of the Andes in full sight. Your lunch is complemented by the select wines of the vineyard, befitting of a celebration of the remarkable food and wine of this incredible destination.

Day 8: Mendoza at Leisure
Mendoza is an action enthusiast's fantasy, including: mountaineering, hiking, horseback riding, rafting and other sports. Especially of note are the two major industries of Mendoza, olive oil production, and of course, wine making. Enjoy your final two days in Mendoza anyway that you wish!

Day 9: Ride through the Vineyards
If you wish, a ride through the vineyards can be arranged for you today. Your cabalgata (horse-ride) takes you through their vineyards ascending to the Mirador Cerro Melón where you will enjoy an outstanding view of the "Vistalba Valley" and the Andes. The ride is complimented by wine and grape tastings and traditional Argentine maté and tortitas. On return to the winery you will enjoy a traditional lunch amongst the vineyards.

Day 10: Depart for Home
Fly back to Buenos Aires, then on to your international flight home.