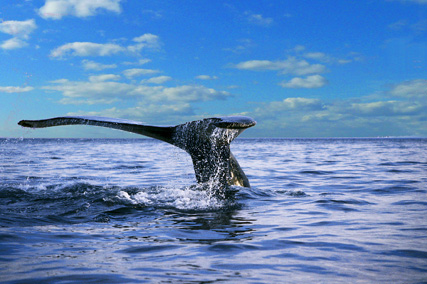 Explore the unspoiled beauty of Denali National Park,
kayak the tranquil Fjords and fish in crystal clear water.



Day 1: Arrive Anchorage, Alaska/Kenai Peninsula

Arrive in Anchorage to begin your adventure, complete with glacier landing and wildlife encounters in America's unspoiled wilderness. At a welcome dinner this evening, meet and get to know the families who share your journey.

Day 2: Kenai Peninsula | Wildlife Refuge Float Trip
Visit the Alaska Wildlife Conservation Center en route to the Kenai River. This nonprofit organization rehabilitates injured or orphaned animals and returns them to the wild. During your visit, you may see bears, moose, bison, elk and a variety of birds. This afternoon, take a float trip through Kenai National Wildlife Refuge. Beavers and otters make their homes along the water, and bears and moose are commonly spied on shore. Tonight, sit down to a barbecue dinner, followed by a campfire and s'mores roast.

Day 3: Kenai Peninsula | Fjord Cruise and Train Ride

Cruise the Kenai Fjords National Park, and witness the crash of calving glaciers. You may see humpback whales, orcas, puffins and sea lions at close range; look to the skies for a glimpse of bald eagles overhead. Ride the double decker Alaska Railroad GoldStar Dome train, which is adorned with original Alaskan art and features an upper-level, open-air platform and a glass-covered observation deck offering sensational views of the countryside. Take in the sprawling vistas and sense the majesty of the Land of the Midnight Sun.

Day 4: Redoubt Bay/Talkeetna | Bear Watching
 Travel by float plane over Cook Inlet to Redoubt Bay Bear Sanctuary, where a large population of bears prowl the river in search of a meal. Upon arrival, you are briefed on proper "bear etiquette" before taking to the creeks on pontoon boats. Watch safely from your boat as they snatch salmon from the water — sometimes even in mid-leap. On to the town of Talkeetna to lodge, with stunning views of Mount McKinley.

Day 5: Talkeetna | Fishing Fun

The Susitna River teems with some of the world's best salmon and trout, and this morning, you set off on a fishing trip and enjoy a riverside picnic lunch amid the beautiful surrounding landscapes. This afternoon, go on a geocaching adventure, a high-tech treasure hunt using handheld GPS devices, on the grounds of your lodge.

Day 6: Talkeetna | Kayaking, Hiking and Mountain Views
 Continue to explore the Denali area with a kayak trip on the placid waters of Byers Lake. Hike on a well-maintained forest trail as your guide introduces Alaska's plant and animal life along the way. Later, explore the quaint downtown of Talkeetna, and enjoy spectacular views of Mount McKinley. You may also visit Denali National Park's Talkeetna Ranger Station.

Day 7: Talkeetna/Anchorage | Glacier Walk and Husky Team

Take a thrilling flight over the peaks and glaciers of Denali National Park as your pilot, via two-way headset, explains the highlights you see. Land on a glacier's surface, and disembark to experience snow-veiled peaks stretching in every direction. Return to Talkeetna and then, this afternoon, meet with Iditarod participants and meet their Alaskan husky team. Later, tour Anchorage, and meet the chef who prepares your farewell dinner.

Day 8: Depart Anchorage
After breakfast, board your home bound flight.