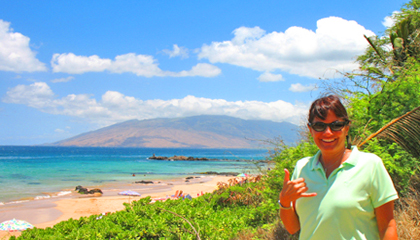 Travel trends over recent years have included immersive travel, sustainable travel, multi generational travel and skip-gen travel. While all of these have their merits, the travel landscape continues to evolve.  Here are some of our predictions for 2020!
---
Premium Economy – The New Way to Fly
Travelers will ditch the DSLR
This year was all about smartphones with incredible cameras and low-light capabilities. Travelers should now feel comfortable leaving bulky DSLRs at home and just packing any one of your Android or iPhone models. With Apple's Night Mode, for example, scenes so dim you might have once needed to pull out a tripod with a point-and-shoot or DSLR camera can be shot handheld with an iPhone. That doesn't mean traditional camera equipment doesn't have a place in 2020 — but there's a reason the latest smartphones are being called 'camera killers'.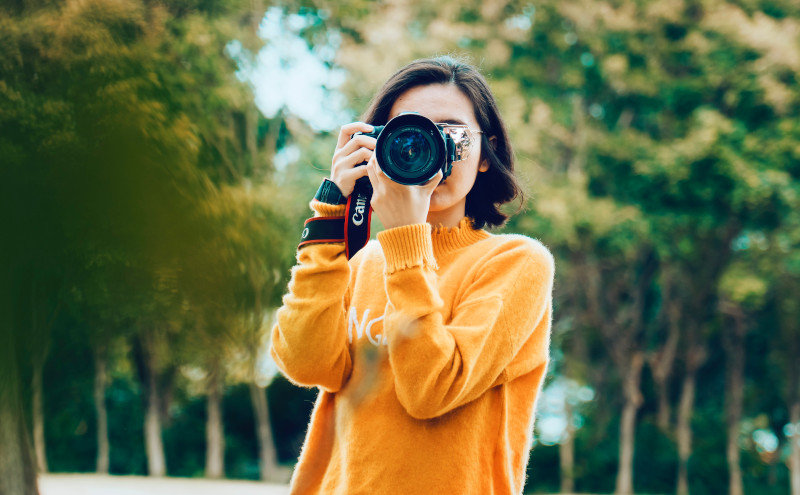 ---
Skip-Gen Travel Will Become More Popular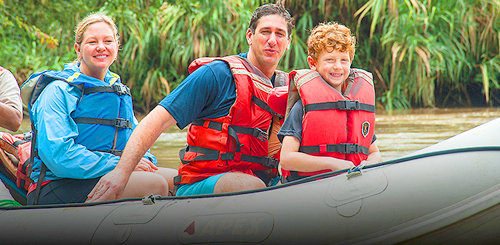 According to a 2019 AARP Travel Trend Survey, 32% of grandparents have taken their grand kids on "skip-generation" (skip-gen) trips — defined as grandparent–grandchild trips that leave the parents at home. Known by some as "Gramping," we're expecting more grandparents than ever to travel with grandchildren in tow, giving parents time to chill out — or plan romantic getaways of their own.
---
You're More Likely to Book a Nonstop Flight
The Line Between Travel and Fitness will Disappear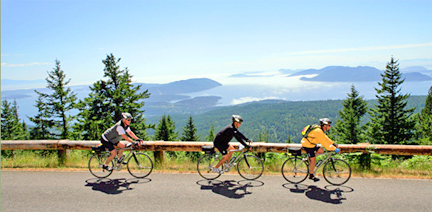 People are trying their best to stay healthy on the road and we couldn't agree more.  Whether you want to relax at a spa or start a new fitness routine, we can help.  Retreats by 'fitness focus' (think biking, hiking, kayaking, walking, multi-adventure trips) and multi-day fitness wellness travel experiences are a must for 2020.  Travelers are matching up a 5 day 'fitness stay' with 3 night 'exploring' time in the same or nearby destination.
---
Untouched and Unexpected
With some favorite destinations seeing an untenable rise in demand, the well-traveled luxury set is seeking remote, unspoiled destinations to avoid crowds at touristy locales. We report a rise in requests for places ranging from the culturally distinct to those steeped in nature, including Borneo, Greenland and Mauritius.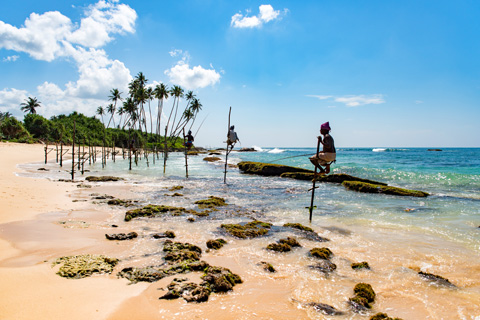 Tasty Travels
Culinary travel has transcended "trend" to become its own niche, with amazing food and drink now considered essential to any trip. Cooking classes, eating in private homes, Michelin-starred restaurants, farm-to-table visits, truffle hunting – culinary experiences are as varied as travelers themselves, and allow foodies to go beyond a seat at the table. Dining has become such a focus that some travelers are requesting food tours or cooking classes at the same time they book their flights – sometimes even before.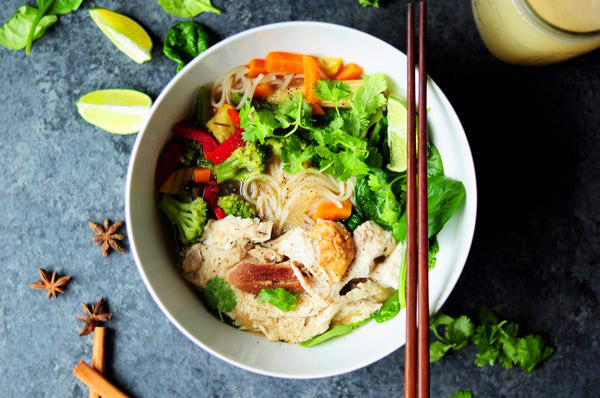 Bottom Line
As we look back not just on the last year, but also the past 10 years of travel, it's clear we've come a long way. In 2010, travelers were just downloading the first-ever version of Pinterest or Instagram.  And though basic economy fares have been around for the better part of the decade, we're still seeing them evolve.  From the slow, leisurely pace of the cruise industry's evolution to contacting your favorite travel consultant, we can't wait to see what the year 2020 brings — and the next decade.
What travel trends are 
you watching
in the coming year? To book your next adventure; contact us today;  Call;  888.777.7820
EM: 
Info@DonnaSalernoTravel.com
   #DonnaSalernoTravel
---
Here are 10 exciting destinations – put them at the top of your wish list and discover something new.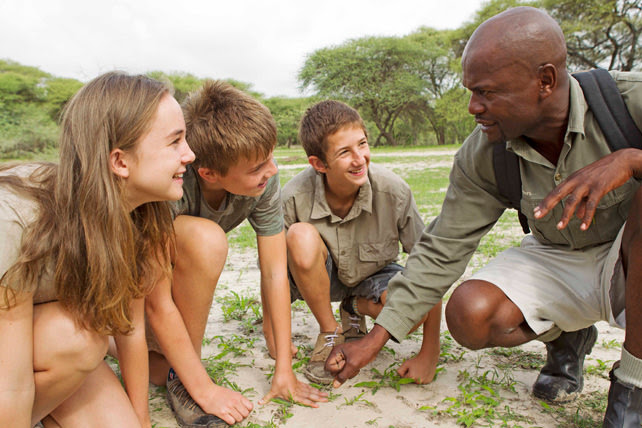 Botswana
Why Go: Botswana holds a special place in the hearts of many. In fact, Prince Harry calls it his "second home" and actively works to support rhino conservation.
How to Go: The Okavango Delta offers some of the most exciting game viewing in Africa, including a growing rhino population with support from philanthropy. Search these rhino on Botswana safari in style or follow in the footsteps of the royal couple and sleep under the stars at Sanctuary Baines Camp on a customized trip.
Travel Tip:  "We can help arrange special requests for this destinations:  walking safaris, children's story telling, photography safari or fishing with a guide, just to name a few!"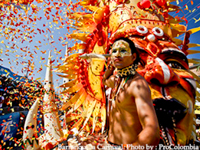 Columbia
Why Go?  Colombia's diversity runs from tropical grasslands to mountain peaks, from coffee plantations to spectacular museums, from ancient history to natural wonders.
How to Go:  Delve into Colombian culture, exploring local art, cuisine and customs with insider access to museums, private coffee tastings and a behind-the-scenes tour of a family flower plantation on Colonial Charm in Columbia or depart when you choose and we can customize an itinerary just for you and explore with your private car and guides.
Travel Tip:   "Enjoying the local culture and history is always big in my book. Delve into Colombian culture, exploring local art, cuisine and customs with insider access to museums, private coffee tastings and a behind-the-scenes tour of a family flower plantation."
Why Go:  For almost 300 years, Cordoba was one of the most important cities in Europe and the Islamic world. Visit the 10th century Mezquita, a cathedral and former great mosque with a breathtaking Moorish-influenced interior unlike anything else in Spain.
How to Go:  Discover this city from a local perspective when traveling with a Tour Director and local guides on Spain seven cities or for a more in-depth understanding of Moorish culture, with an itinerary that includes Morocco.
Travel Tip:   "One of Spain's oldest cities, Cordoba is best experienced on foot. Wander its narrow, flower-lined streets, then step inside the Mezquita to gape at the colorful arches and intricate details found inside."
Why Go: There are few places on earth where you can have such close-up experiences with wildlife, including the mating dances of blue-footed boobies and the displays of magnificent frigate birds. Each island has its own distinctive character and your naturalist guide will point out how plants and animals adapt to the unique conditions.
How to Go: Your Galapagos wildlife adventure or make it a family celebration on your family Galapagos trip.
Travel Tip:   "I like to be active when I'm on vacation and enjoy any chance to snorkel with sea lions and turtles. You also have the rare opportunity to see marine iguanas feeding underwater."
Why Go: Perhaps the most visited tropical destination in the world and for good reason. Sandy beaches, palm trees, volcanoes, scuba diving, luxury resorts and villas.
How to Go:  Visit two islands to fully experience the variety and diversity.
Travel Tip:  Try "poke" which is marinated tuna served raw, often with seaweed. This local treat is served almost everywhere.
Why Go:  Israel is a destination for the ages, and when you visit it with us, you discover it in-depth and in unqualified comfort.
How to Go:  Enjoy a customized trip or a small group journey on select dates; offering Biblical and historic sites in Bethlehem, Nazareth and Jerusalem; explore Masada and Yad Vashem; privately cruise the Sea of Galilee; and visit the site of the Sermon on the Mount.
Travel Tip:  "With a local guide to explain the significance of the different historic sights; you'll learn so much of the rich history. The food and local culture is amazing to partake in. Breeze through customs and immigration with our VIP service, which greets you upon arrival and whisks you past long lines."
Why Go:  Learn the ways of the samurai warrior in Tokyo, a traditional ryokan experience in Hakone and Japanese culture in Kyoto
How to Go:  Explore with a local expert who shares insights in the history and culture of Japan. Visit the beautiful resort town of Hakone, known for its hot springs (onsens) and mountainous scenery. Explore Lake Ashi on a scenic boat cruise and Hakone Komagatake Ropeway for a spectacular view of the Mount Fuji. Ride like a local on the bullet train to Osaka and walk thru the gardens of the Osaka Castle.
Travel Tip:  "No trip to Japan would be complete without a day excursion to the lush and tranquil Arashiyama Bamboo Grove, and explore the magical Golden Pavilion."
Why Go:  Travel to Moscow and explore the Kremlin, the center of Russian history and intrigue and take in a performance at the gloriously revamped Bolshoi Theater. The footsteps of the Tsars are evident in St. Petersburg and the surrounding countryside. The Hermitage Museum contains the largest art collection in the world and Peterhof, the Palace of Peter the Great, features spectacular gardens and golden fountains too numerous to count.  As you travel through Russia with us, you will step behind-the-scenes, beyond closed doors, and learn about the culture first-hand from the locals.
How to Go:  We have introduced a luxury exploration of St. Petersburg & Moscow, featuring Four Seasons hotels, insight from local guides and insider access throughout on Imperial Russia.
Travel Tip:  The later spring and summer months from May to September are very popular times to visit and there is no doubt that White Nights in St. Petersburg, at the end of June and beginning of July are mystical. With 24 hours of daylight, a day there is almost a dream like quality.  Looking at your watch and realize it's midnight, when you thought it was only 9:00PM!
Why Go: New Zealand is blessed with perhaps the world's largest concentration of stunning natural wonders, offering a pristine environment for outdoor enthusiasts.
How to Go: Choose your own adventure, from exploring picturesque Milford Sound by helicopter and landing on the ice floes of Isobel Glacier, to a river safari or a hike along one of New Zealand's Great Walks, on Around the World's; An Inspiring Expedition by Private Jet or combine it with Australia on Australia & New Zealand The Lands Down Under.
Travel Tip: "I always consider the South Island the jewel of New Zealand. It's difficult to overstate its beauty – and how much it has to offer — from world-class wineries and indigenous art, to an abundance of thrilling adventures."
Why Go:  Known for its turquoise waters and towering mountains, it has a storied history (as well as world-class chocolate).
How to Go:  Combine the beautiful Swiss Alps with the glories of the Italian Lake District on Switzerland and the Italian Lakes or plan an adventure for the entire family on Family Switzerland, featuring James Bond Mountain, chocolate tastings, and jaw-dropping nature on hikes and raft trips.
Travel Tip: "Breathtaking views are everywhere you look, but one of the most spectacular experiences is on the way to Zermatt. Dine on the famous Glacier Express as you traverse the majestic scenery."