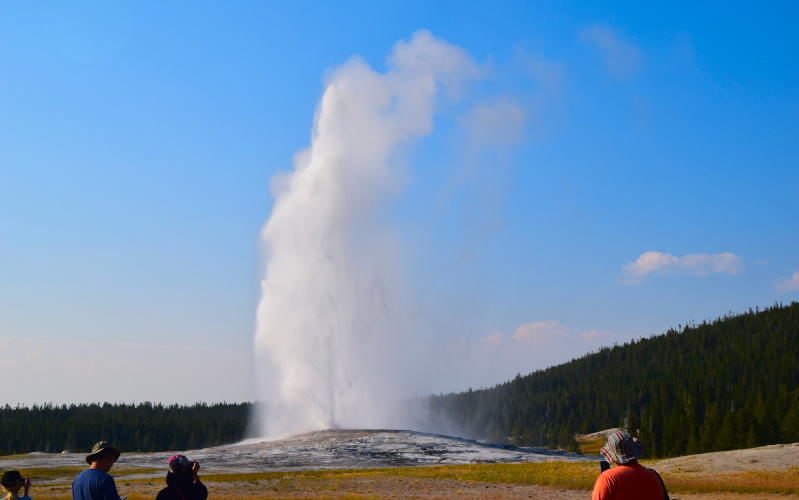 Established in 1872 as the nation's first nation park, Yellowstone remains one of the most popular in the United States with over 3 million visitors every year. And for good reason. The main attractions can be accessed via the Grand Loop Road and many hiking trails, with hotels and camping for longer term stays.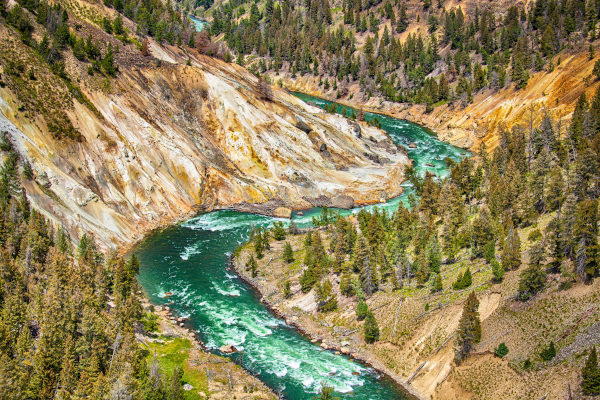 Grand Canyon of Yellowstone
Twenty miles long and almost a mile wide.
Formed by erosion, revealing cliff walls of amazing colors, with numerous vantage points along both sides of the canyon.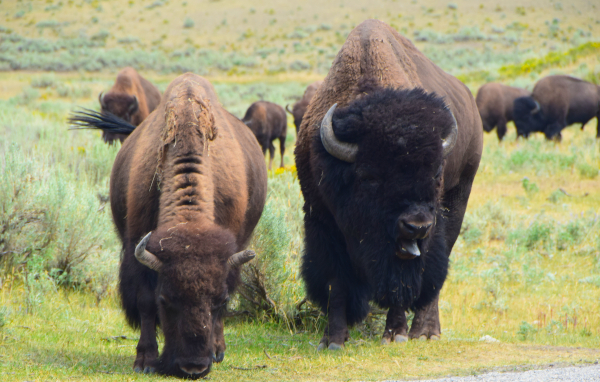 Hayden and Lamar Valley
Considered "America's Serengeti" where Bison roam freely along with elk, moose, black & grizzly bears, bald eagles and wolves.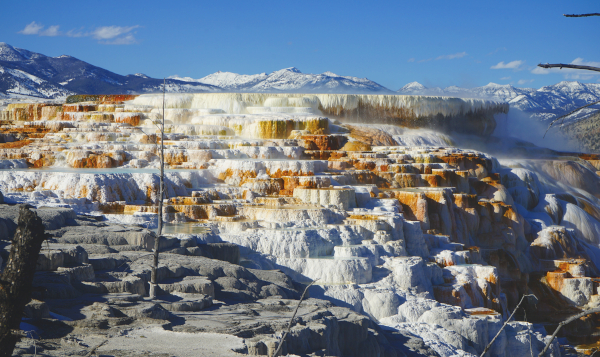 Mammoth Hot Springs
Formed by the depositing of calcium.
Stroll along the boardwalks that wind through this spectacular phenomenon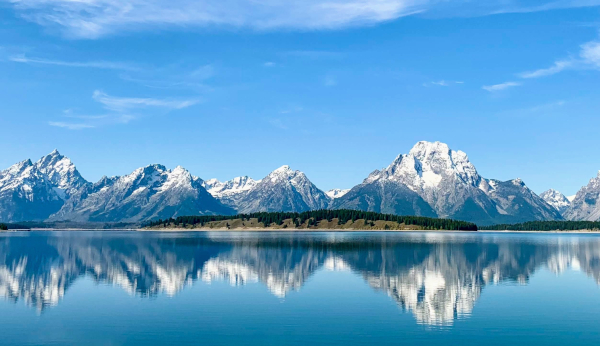 Grand Teton National Park
Adjacent to Yellowstone is the Grand Teton Park with majestic views over tranquil lakes.
There are miles of hiking and biking trails for the active traveler.