Poet William Drennan was the first to refer to Ireland as the Emerald Isle, a homage to the country's stunning green landscape that seems to glitter in the northern sun. In the centuries since, poets, photographers, filmmakers, and playwrights have drawn inspiration from the spirited people and dramatic scenery. It would take all of their talents combined to capture the essence of a small but proud island. Now, that island is yours to explore with Ireland luxury travel and private tours of Ireland.

Separated from the United Kingdom by the Irish Sea, the Republic of Ireland is an independent country steeped in history. The region is a fairy tale landscape of undulating green pastures, shimmering lochs, and ancient castles. This history and natural beauty of the country are intertwined and inseparable. Only private tours of Ireland can ensure you appreciate the most of each. As you stand on a seaside cliff overlooking an ancient castle and its mossy church yard, you'll undoubtedly feel a wonder calling you to stand a little longer in your personal reverie.

Ireland's Celtic heritage imbues it with an air of mystery and melancholy. Those tracing their family history will feel an instant connection to the land that imprinted itself on the hearts of its native sons as they dispersed across the Atlantic. Whether you are searching for your own roots, or exploring a new world, Ireland's charms know no bounds.

On the west coast, discover tiny villages once stalked by Vikings and visited by Columbus, and legendary cliffs traversed since antiquity. In the capital of Dublin, balance the modern with the ancient in one of the most visited cities in Europe.

Ireland is a country warmed by hospitality, with its citizens always looking for a reason to celebrate over a pint or at one of several annual festivals. Experience the best of Ireland luxury with Donna Salerno Travel.

Ready to plan your Ireland escape? Contact Donna Salerno Travel today. You'll love where we take you! ☘️
#Ireland #EmeraldIsle #Dublin #cliffsofmoher #Celtic #castle #grandhiberian #rail #falconry #history #DonnaSalernoTravel
Courtesy K&D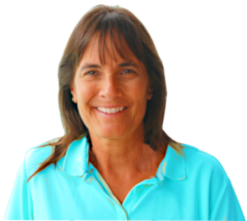 Don't keep me a secret! … Your referral to family and friends is the best compliment that I can receive!
Donna Salerno, CTC, DS
www.DonnaSalernoTravel.com
888.777.7820