Top Ten Value Destinations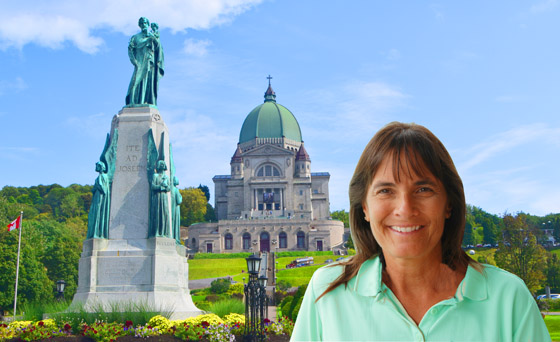 Having the best experiences that are customized to your liking is the way to travel!
Matching destinations that offer good value is even better.
See our essential 'Hot List' for your next vacation.

Wonderful shopping, historic sights and fabulous dining awaits. With the US Dollar exchange rate so good, it's hard to pass up a trip to Argentina. At a minimum, take a trip to Buenos Aires to stock up on leather goods and enjoy their famous wine and beef. <More Info>

The Australian dollar is a better deal for overseas visitors than it has been for years. Beyond cosmopolitan Sydney, iconic natural sights abound here, from the rocky coast and wine lands of the southwest to the outback treats of the Kimberley, Kununurra and the Pinnacles. <More Info>

What to do if you live in North America and want to visit Europe, but lack the time and funds? Consider Quebec City. In a few days you can tour the beautiful UNESCO listed old town, dine in old-school bistros and get thoroughly lost in the timeless cobblestone streets. <More Info>

A short flight gets nature lovers to paradise with beautiful beaches, tropical rain forests, amazing volcanoes and exotic wildlife with exciting adventure sports like Zip-line, kayaking, mountain climbing, hiking and more. <More Info>

One of our favorite European countries that won't break the bank. Experience the Adriatic coast in Split and Dubrovnik. Catch a ferry to the rustic island of Brac, consistently ranked as one of the best beaches in Europe. The kids love the shopping center in Split with a slide taking them from one floor to the next. <More Info>
Greece is offering tremendous value. Wonderful resorts and hideaways to discover.
Exciting history, culture and nightlife abound. Enjoy local cuisine, warm blue waters and relax at a spa.
<More Info>

Take advantage of a healthier U.S. dollar here. Visit areas not seen before – This means you'll have more money to spend sampling regional cuisine at local restaurants, experiencing cultural attractions, and shopping for those must-have keepsakes. <More Info>

South Africa has emerged as a leading contender with great value and quality experience. Take advantage of the beautiful areas surrounding Cape Town, with an African Safari at Kruger National Park. Viewing the wildlife is the main event, but Cape Town is incredible as well. Insider's Tip; Don't forget to include Victoria Falls! <More Info>
Spain is a favorite right now. In Barcelona live the good life with $2 beers,
 $10 bottles of cava and completely filling $11-13 set lunch menus. Spend your day relaxing on the beach or admire Gaudi's architecture with a 
walk around the city or stroll La Rambla. <More Info>

The "Price of Travel's Index", ranking 31 Asian cities by price, confirms what many travelers have known for a while –  Vietnam's cities are tops for budget options. Both Ho Chi Minh City and Hanoi (third and second in the list respectively) are the most magical. The people are welcoming and the experiences endless. <More Info>