Head north, into the ice and experience the legendary midnight sun. Ice-peppered fjords ring with the thunderous sound of glacial ice crashing to the sea. Walrus raise their sleepy heads to observe us, and reindeer are seen running along the shore. <More Info>

Austria captures the spirit of a bygone era. Ornate palaces, imperial grandeur and echoes of Mozart's music abound.  Alongside the exploding wine scene explore a real haven for gourmands. <More Info>

Discover why Brussels, Ghent, Bruges, Antwerp, Leuven and Mechelen are great places to enjoy yourself. <More Info>
Bulgaria was a cradle of early civilization, with a unified ethnicity that dates back to the 7th century, and is one of the oldest Christian states in Europe. <More Info>

Croatia is Europe's new Riviera. Blessed with ancient monuments, a sun-drenched coastline and turquoise seas. It offers a fabulous cultural heritage of Roman ruins and walled cities. <More Info>

The Czech Republic is famous for its many artisanal industries: glass, crystal, porcelain, and beer.
Prague is the shining jewel of the Czech Republic; Hradcany district contains a microcosm of this city's history, from medieval structures to the 18th century Cernin Palace. <More Info>

In the capital Copenhagen you must visit the Rosenborg Palace, built in Dutch Renaissance style, to see the Danish Crown Jewels. Explore the historic Nyhavn area and stroll along the Stroget, Copenhagen's main street. Enjoy the famous Tivoli Gardens amusement park. <More Info>

A land of contrasts with endless summers and endless winters. From modern Helsinki to endless forests to roaming herds of reindeer, the are may surprises in store for you. <More Info>

The cafes of Paris, the nightlife of Nice, and the inns of Provence are just some of the many faces of France and Monaco.
The French excel at gracious living: artisanal foods, superb wines, and impeccable taste in all matters non-gastronomical as well. <More Info>

Up and coming destination. See it before the tourist hordes arrive.
Alpine scenery with ancient monasteries, castles, festivals and colorful traditions. <More Info>

Explore a land of fascinating history, breathtaking landscapes and diverse cultural tradition.
Take a cruise on the Rhine; explore the Black Forest and tour Dresden's Royal Palace. <More Info>

There is so much history waiting for you that it could take a lifetime to take it all in. Big Ben, Buckingham Castle … the list goes on. Fortunately, we design a tour that offers the highlights of this fabulous city. <More Info>

Known for warm, brilliant waters and picturesque towns, Athens and the islands of Greece offer a lifetime's worth of discovery.
Explore different locales, or acquaint yourself with just one. Friendly smiles and fresh seafood are in abundant supply. <More Info>

Beautiful countryside, amazing architecture and interesting history awaits the traveler.
Budapest is a popular destination with the Parliament Building, St. Stephen's Basilica and much more. <More Info>

Ireland is small, but it's scenery is monumental. Begin your journey in Dublin, traveling through the flat Midlands, the dramatic landscapes of Connemara and the rolling hills of Kerry. Visit majestic cliffs, ancient monasteries, castle ruins and beautiful gardens. <More Info>

Travelers consider this vibrant land an essential destination. With cultural treasures, Italy beckons with its hospitality and relaxed lifestyle. Great food abounds. Mama Mia! <More Info>

Breathtaking scenery and tourquoise water surround this island chain situated south of Sicily. A history that dates back centuries with stunning architecture and movie worthly scenery. <More Info>

Holland is a small country but has plenty of activities for the adventure traveler and art lover alike. From Van Gogh, Rembrandt, canals and windmills enjoy it all. <More Info>

Enjoy awe-inspiring scenery as you cruise up Oslo Fjord. Explore the capital Oslo's Viking Ship Museum. Take in the Vigeland Sculpture Park, with its 212 life-sized sculptures by famed Norwegian sculptor Gustav Vigeland. <More Info>

From vast mountain ranges to sand beaches there is much to explore. From quaint comfortable hotels, to soaking in Poland's culture and fun adventures — Poland has it all! Rock climbing beautiful mountains to music and film festivals. <More Info>

Sunny beaches, medieval cities, and quaint fishing villages. In Lisbon, meander the winding streets of Alfama, browse the Chiado shopping district, and dine at a sidewalk cafe. <More Info>

Unique historical and architectural treasures nestle within an unspoiled and romantic landscape. <More Info>

From the Red Square in Moscow to the gold domes of St Petersburg, to a cruise on the Black Sea, Russia has so much to offer. <More Info>

Discover a Nordic wonderland in Sweden, Denmark and Norway – cruising spectacular fjords, gazing at glaciers, exploring medieval ports, Tivoli Gardens and more. <More Info>

Famous for its historic castles, traditional Highland Games, beautiful lochs, amazing Golf, delicious Scotch Whiskey and outdoor adventure. <More Info>

Discover natural landscapes, mountains, caves, medieval castles, folk architecture and ski resorts. With abundant cultural and historic buildings there are more than 100 castles and manor houses. <More Info>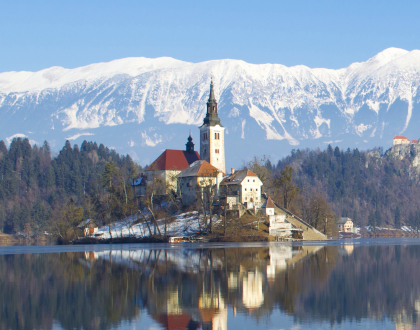 Slovenia
There is something to satisfy every taste. Arts, culture, architecture, beaches, cuisine, museums, outdoor activities national parks and much more. <More Info>
Spain has a proud tradition of hospitality and distinct regional cultures. Whether in a savory paella or a sensual flamenco dancer, there is excitement to spare. <More Info>

In the capital Stockholm visit City Hall, where Nobel Prize festivities take place. Tour the Vasa Museum. Take a canal tour, or walk through the cobbled streets of medieval Gamla Stan, or Old Town. <More Info>

Feast your eyes on some of the world's greatest scenery, cruise across lovely lakes, board the Glacier Express for a scenic rail trip – winding its way through through lush Alpine valleys dotted with little villages. <More Info>

Istanbul, once known as Constantinople the capital of the Byzantine and Ottoman empires. Visit the Blue Mosque, Hagia Sohpia, Topkapi Palace, stroll through the Pera District and cruise the Bosphorus. <More Info>