America's National Parks: Exploring Our Big Backyard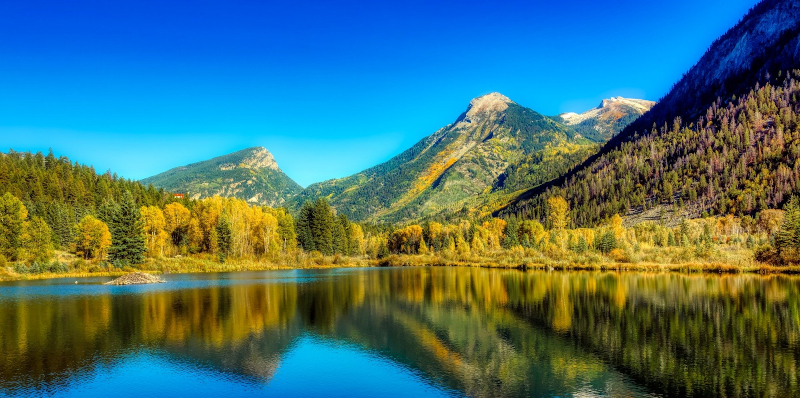 If you are wondering about fun places to travel to, America's national parks just may be the ticket! Explore and be close to home.

After months of sheltering in place, people want to go somewhere that is clean, safe, and uncrowded. America's National Park Service (NPS)—which is turning 104 years young—provides many opportunities for you to seek the great outdoors and return to nature.

More good news is the Great American Outdoors Act, signed into law by President Trump on August 4. According to NPS, the landmark conservation legislation permanently guarantees funds to maintain and restore NPS sites. And this affects all of us because, as NPS Regional Director Michael T. Reynolds says, "From New York to Topeka to Honolulu and places in between, parks are in all corners of the United States and four U.S. territories."


The purpose of the NPS—established in 1916 to manage the parks in the national park system—was to conserve scenery, wildlife, and natural and historic objects and to leave them unimpaired for future generations, which remains its goal today. Writer and historian Wallace Stegner called national parks "the best idea we ever had. Absolutely American, absolutely democratic, they reflect us at our best rather than our worst." The NPS is increasing access and services in a phased approach across all National Parks. You can check each park's operating status by clicking here.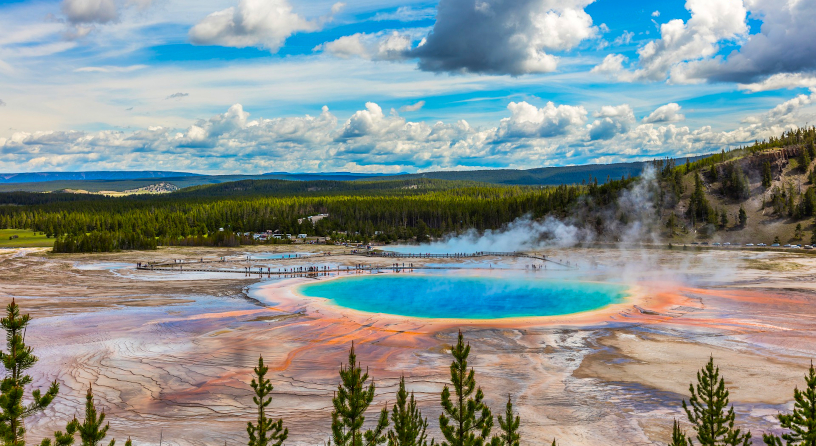 When Yellowstone National Park was established by Congress on March 1, 1872, it was America's (and the world's) first national park. In addition to visiting America's oldest park, your clients might enjoy a trip to our largest park—Alaska's Wrangell-St. Elias National Park and Preserve, offering rugged volcanoes, icy glaciers, and wild rivers on 13.2 million acres of wilderness—or our smallest—Thaddeus Kosciuszko National Memorial, the downtown Philadelphia home of the Polish freedom fighter and American Revolutionary hero.

Although the 62 national parks understandably are what come to mind when people think of the national park system, it also includes 133 historical parks or sites, 83 national monuments, 25 battlefields or military parks, 19 preserves, 18 recreation areas, 10 seashores, five rivers, three lakeshores, and two reserves.
The NPS also helps administer the National Register of Historic Places, National Heritage Areas, National Wild and Scenic Rivers, National Historic Landmarks, and National Trails. Most of the NPS areas offer free admission: only 116 of the 419 sites charge entrance fees, from $5 per person to $35 per vehicle.

National parks can offer a unique experience. Ecotourism and environmentalist guests may be interested to know that the NPS welcomes citizen scientists to work with researchers, collecting data, studying important issues affecting parks, and learning and contributing information about parks and their resources. Looking for a unique wedding venue to apply for wedding permits for locations like California's Sequoia National Park, New Mexico's White Sands National Park or Indiana Dunes National Park on Lake Michigan.
There are lots of other fun things to do—like stargazing (Alibates Flint Quarries in Texas), geocaching (Petrified Forest National Park in Arizona), hiking in a tropical rainforest (Virgin Islands National Park), studying women's rights (National Historical Park in Seneca Falls, New York), or watching a sled dog demonstration (Denali National Park and Preserve in Alaska). We can help with all the arrangements while you have all the fun!
Information from the National Park Service's website, nps.gov, was used in compiling this column.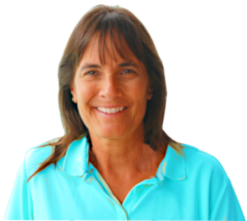 Donna
Donna Salerno Travel
888-777-7820
DonnaSalernoTravel.com