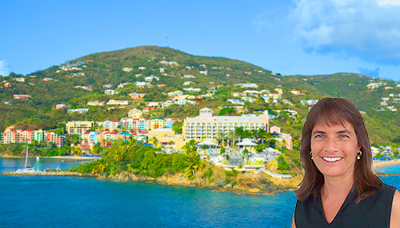 Experience some of the Caribbean's most jaw-dropping beaches, gourmet delicacies and sought-after spirits on this luxurious program that surveys the tropical island treasures of Grenada, Barbados and Canouan.
Befitting couples and families in search of a Caribbean getaway with plentiful opportunities for relaxation along with some aquatic adventure and meaningful cultural immersions, this itinerary sets a new bar for island hopping in style.
Looking for a fabulous family or romance stay, if your passions are Nature, People+Culture, Food+Drink or Wellness; this is the trip for you! We can tailor to your preferences and turn your dream vacation into reality!
Enjoy what Donna Salerno Travel can create with one of our sample itineraries; a 10 Day/9 Night stay.
Includes 3 Nights Grenada, 3 Nights Barbados and 3 Nights in relaxing Canouan with loads of extras.
Highlights
Sail aboard an authentic wooden sloop and snorkel amongst the contemporary works of art that make up the unique Molinere Underwater Sculpture Park.
Spend an afternoon with one of Barbados' leading mixologists to learn the art of rum blending and craft a personalized bottle that you can label and name.
Enjoy a luxurious stay amongst the clear glass seas, powdery sand beaches and vibrant greenery of Canouan Island.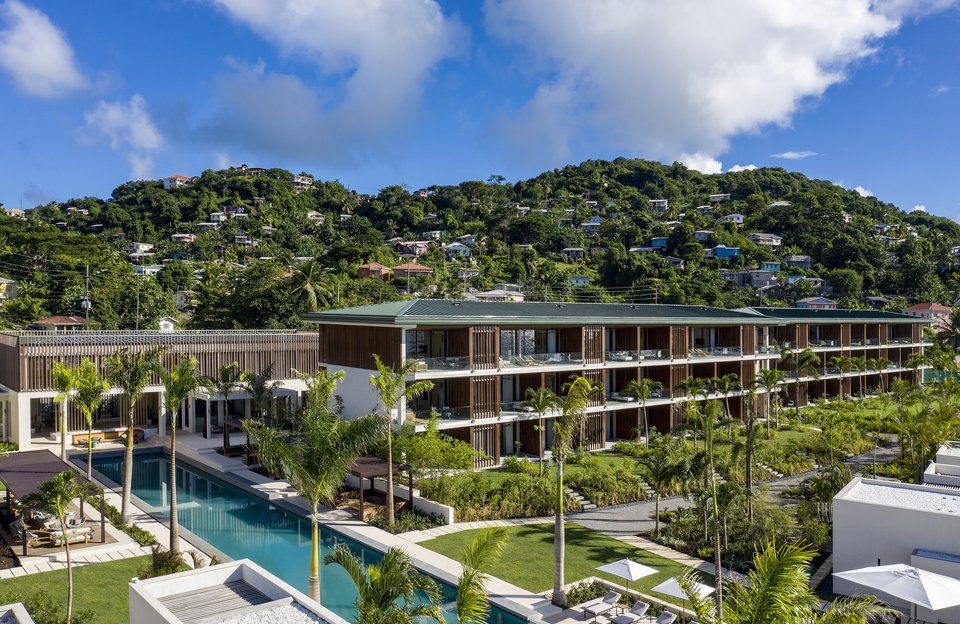 Day 1: Grenada Arrival
Welcome to Grenada! Upon arrival at Maurice Bishop International Airport, you will be met by a VIP greeter and whisked off to your home for the next three nights, Silversands Grenada. Enjoy the day at leisure to relax, acclimate to your new surroundings and take advantage of your hotel's luxurious amenities. Silversands' sleek, modern design is anchored by a stunning infinity pool that is the longest of its kind in the entire Caribbean. Just steps from the pool, you will find the famed Grand Anse Beach, offering two miles of soft white sand, crystal-clear waters and calm breezes.
Overnight at Silversands Grenada
Day 2: The Spice Island
This morning, you will be retrieved from your lodging by a local guide to embark on a tour of some of Grenada's most popular local eateries and important gourmet landmarks. Meet friendly local business owners and cooks as you enjoy eight tastings featuring regional fare, as well as an interactive tutorial on how to use the different spices for which the island is known. Your guide will provide unique insight into the different ingredients, flavors and cultures that comprise the diverse Grenadian culinary landscape.
In the afternoon, meet a local chef for an intimate private cooking class. Join them in their backyard garden for an up-close look at some of the vegetables and spices you will be cooking with. Then it's off to the kitchen to explore the evolution of Grenada's cuisine as you work with your chef to prepare a gourmet feast that may include curries, rotis, callaloo and more. With a rum punch in hand, sit down for your meal as you enjoy the fruits of your labor along with breathtaking ocean views.
After your meal concludes, you will return to your hotel with a newfound appreciation of not only Grenada's delicious foods, but the warm and vibrancy of its people as well.
Overnight at Silversands Grenada
Day 3: Wooden Sloop Sailing Excursion
This morning, you will be privately transferred to St. George's Harbour for a sailing excursion aboard an authentic, locally made wooden sloop. Sail to Molinere Underwater Sculpture Park where you will get an opportunity to snorkel amongst this unique collection of underwater contemporary works of art. Along the way, you may opt to help your crew hoist the sails and pilot the ship, or simply sit back and enjoy the view of Grenada's breathtaking rolling hills. Following your visit to the sculpture park, enjoy a swim in a nearby quiet bay or time relax on the beach before returning to the harbor, where your driver will be waiting to return you to your hotel.
Overnight at Silversands Grenada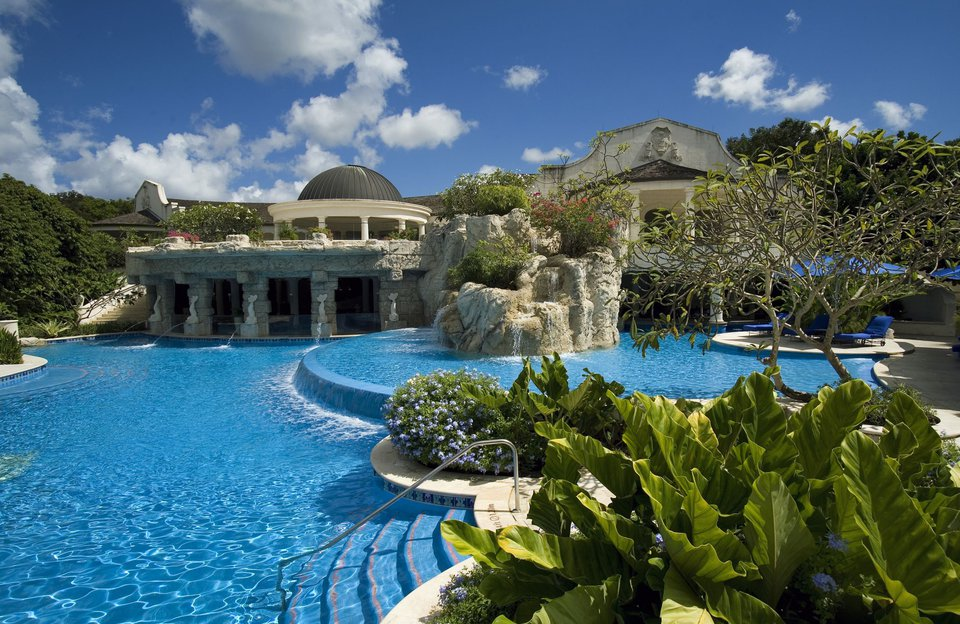 Day 4: Grenada to Barbados
Bid your farewells to the Spice Island this morning as you are privately transferred from your hotel to the airport in time for your flight to Bridgetown, Barbados. Upon arrival, you will be greeted at the gate by a VIP agent holding a sign with your surname. The agent will review your immigration and custom forms before escorting you to the short queue for processing.
Once you are cleared, you will be whisked away to your next hotel, Sandy Lane. Set on Barbados' western "Platinum Coast," Sandy Lane is famed for its classic five-star luxury style, pristine white-sand beach and Tom Fazio-designed championship golf course.
Overnight at Sandy Lane
Day 5: Sightseeing and Rum Tasting
Today you will experience the majestic beauty of Barbados' ardent scenery with a local driver guide on a sightseeing tour that will include stops such as Cherry Tree Hill, The Morgan Lewis Windmill and the picturesque St. Nicholas Abbey. A highlight of the day will surely be an exclusively curated rum tasting at the abbey– a lovely Jacobean Mansion and distillery sprawled over a lush estate.
Depart with a bottle of their finest rum engraved especially for you. Afterwards, make your way to the island's enchanting east coast, stopping in the quaint fishing village of Bathsheba for a Bajan specialty: coconut water infused with rum. Continue to a scenic locale where you will be greeted by Barbados' leading mixologist for a refreshing aperitif before sitting down for a freshly crafted three-course meal.
Overnight at Sandy Lane
Day 6: Barbados Rum Blending
Enjoy some time at leisure this morning to soak up the sun or enjoy a round of golf on the world-renowned Green Monkey, a Tom Fazio creation carved from an old stone quarry which is exclusive to Sandy Lane guests.
In the afternoon, enjoy a hands-on rum blending class with a leading mixologist to learn the art and technique to get creative with this renowned spirit. Sample a variety of rum liqueurs of differing styles and flavors as your mixologist guide demonstrates the art of flavor profiling and helps you to pinpoint the notes that make your tongue tingle. Together you will craft your perfect personalized profile as you work to create your own private bottle that you will get to label and name. Afterwards, you will be returned to your hotel to enjoy your final evening in Barbados at your leisure.
Overnight at Sandy Lane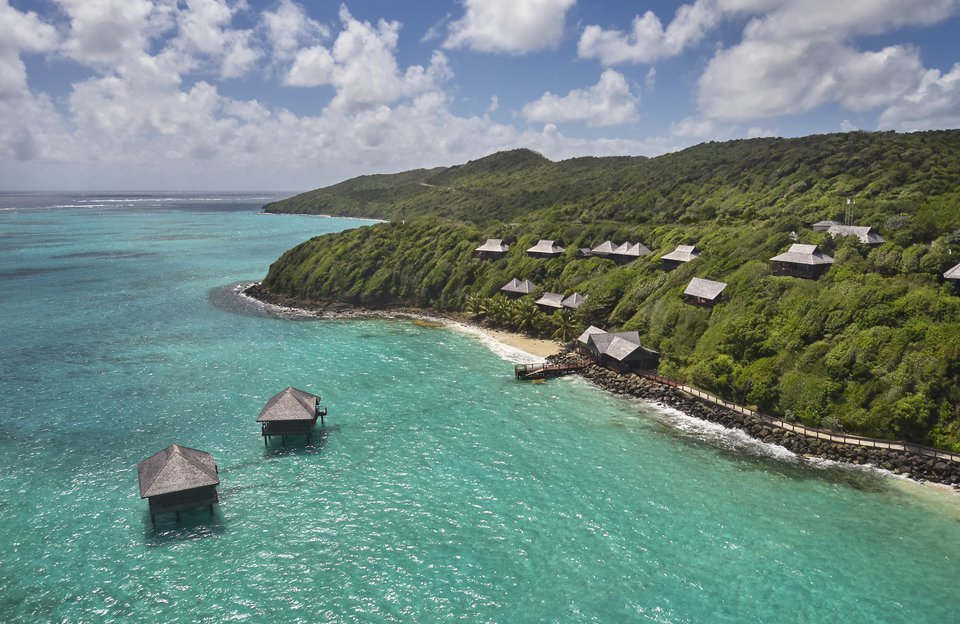 Days 7-9: Canouan
After breakfast, you will be privately transferred back to the airport to catch a short flight to the exclusive laid-back island of Canouan, located approximately 25 miles south of St. Vincent. After touching down on this hidden-away corner of the Grenadines, you will be privately transferred to your accommodations at The Mandarin Oriental, Canouan.
Boasting a dreamy setting of clear glass seas, powdery sand beaches and vibrant greenery, The Mandarin Oriental, Canouan resort was created with an impeccable attention to detail. The following days will be yours to spend however you see fit; the resort's incredible, picture-perfect beach is just steps away, while a number of hikes to nearby hilltops and secret coves await guests in search of a more active adventure.
For the ultimate seclusion, boat excursions to remote beaches can be arranged, along with paddle boarding and snorkeling trips. True to form, Mandarin Oriental, Canouan's spa certainly doesn't disappoint– with charming hillside treatment palapas and therapists meticulously trained to relax, sooth and decompress. Head into town to get a feel for the relaxed pace of life that can be found on this tropical paradise and delight in a round of sunset cocktails at a precious lantern-lit restaurant on the beach. With your feet in the sand and a freshly cracked conch salad in tow, reflect on all of the wonderful memories you've made over the past week and savor the distinct charm of this idyllic tropical island getaway.
Overnight at Mandarin Oriental, Canouan
Days 10: Departure
After breakfast today, meet your driver and be privately transferred to the airport to begin your journey home. Safe travels!
Source; Excursionist
Travel is our passion. Let Donna Salerno Travel help with your special vacation; it's time to get away!
We create customized trips worldwide. Tell us your travel dreams; you'll love where we take you.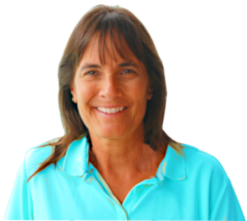 Donna
Donna Salerno Travel
888-777-7820
DonnaSalernoTravel.com