Sampling the fruits of the Winelands… climbing a towering sand dune in the world's oldest desert … spotting lions and rhinos in a private reserve… South Africa and Namibia are all this and more.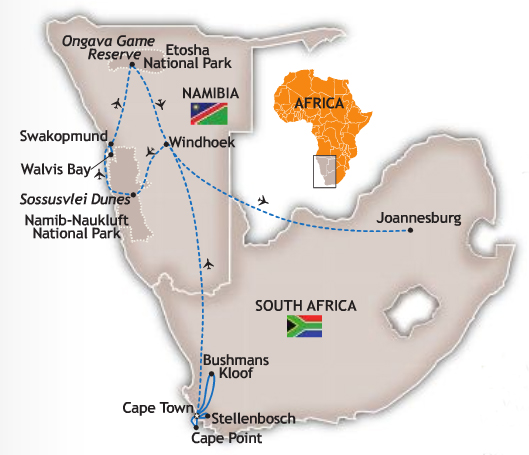 Day 1 – A City on the Sea
At a place where earth, sea and sky collide, dramatic mountains thrust upward, cradling a city of 3 million. And there sits Cape Town, like a gatekeeper welcoming you to the African continent. Look around in wonder at Table Mountain, the Twelve Apostles, Lion's Head and Signal Hill – then at the bustling metropolis lying in their shadow, in what locals call the City Bowl. Walk through vestiges of Cape Town's original 17th-century Dutch settlement – the Castle of Good Hope, the Company's Gardens, Greenmarket Square, and a cultural history museum in what were once slaves' quarters. At your oceanfront hotel, a glimpse of your first – and unforgettable – Cape sunset confirms what you've been thinking all along… that there really isn't another place like this on earth.

Day 2 – At the "Edge of the World"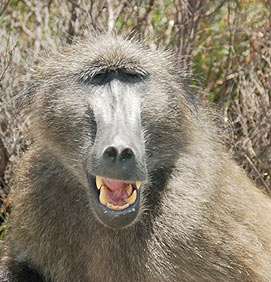 Venturing along the stunning Cape Peninsula, stop for coffee and poke around at Simon's Town on False Bay, salty from centuries of service as a naval base. Hop into a sea kayak and paddle along Boulders Beach, waving hello to the rare African penguins residing here. Passing through the nature reserve at the Cape of Good Hope, a farmhouse lunch fortifies you for a walk to the very tip of the peninsula – and of Africa itself – Cape Point, known popularly as the meeting point of the Atlantic and Indian oceans. Smell the protea, cyads, pincushions and other gorgeous Cape flora… ascend to the lookout point and gaze back – you're at the edge of the world! Learn some Afrikaans and Xhosa, and relax and savor the day at a traditional braai barbecue… aahh…


Day 3 – Into the Wilderness with a Flair
From a seaside paradise at land's end, travel past citrus groves and cattle farms and through the Cederberg Mountains to a private piece of heaven in the South African bush. At the private Bushmans Kloof Wilderness Reserve, a staff of over 100 stands ready to treat you royally. Ever had a personal Ranger at your disposal? Well, you do now… and he'll escort you on your wilderness adventures. Watch for some of the reserve's 140-odd bird species on a hike. Indulge in afternoon tea. At the perfect time of day, head out on a game drive in an open Land Rover to spot springbok, bontebok, gemsbok, hartebeest and Cape zebra bounding across the grasslands. The landscapes are beautiful, the wildlife thrilling, and the "sundowner" cocktails inviting.


Day 4 – Time Stops at Bushmans Kloof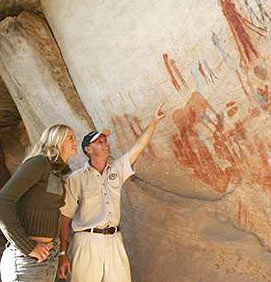 Although the local San tribesmen whose ancient ancestors created them vanished from the Cederberg Mountain wilderness over a century ago, the spectacular rock paintings of Bushmans Kloof – now protected by the World Heritage Foundation – live on. About 130 of them… some around 10,000 years old… can be found within the reserve. Avoid the midday heat with an early morning start and explore several of them by Land Rover with your personal ranger, who shares some of their mysteries. Afterward, do as you please… canoeing, hiking, biking, bird-watching, whatever… then, afternoon tea with fresh pastries and cakes… a late-afternoon game drive – followed by a sundowner, of course… and a special dinner under the stars. Just another day in paradise.


Day 5 – A Day in the Townships
En route from the Cederberg wilderness to the Winelands, get an insider's view of the struggles of South Africa's black population during the years of apartheid in the Townships – where blacks were forced to live a bleak existence, most in dire poverty. Visiting Langa Township, you'll walk the streets… visit a private home… and meet current residents with your local guide, Lizo "MC" Mgobozi, who recounts a highly personal tale of the hardships and challenges he and other Langa residents faced during that tragic time, and of how they're creating a brighter future. Then it's on to the lush Cape Winelands and Stellenbosch – the country's second-oldest city after Cape Town – for two memorable nights at South Africa's oldest operating inn.


Day 6 – Oh, the Winelands!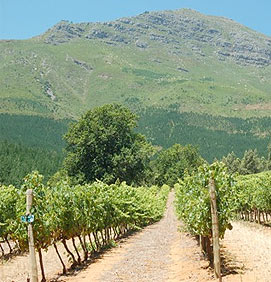 A day in and around Stellenbosch means pedaling past sun-kissed vineyards on a morning bicycle trek through the idyllic countryside of South Africa's most celebrated wine district… sampling local artisan cheese, tasty dried fruits and – naturally – excellent local wine on a roadside picnic … visiting a historic Stellenbosch winery for a tasting… and gaining insights on South African politics at a local lecture. Not to mention some of the things you might choose to do on your own, like searching the region's lovely boutiques for that perfect piece of African art or jewelry… stopping for a meal in a charming café or bistro… going for a hike or a trail ride. Whatever your passion, it all makes for a pretty amazing day in the Winelands!


Day 7 – A Desert Full of Life
Traveling from one remarkable world to another is a Culturious hallmark… becoming an early-bird in more ways than one, rise and shine for a very early flight from Cape Town to the desert wonderland of Namibia.  Fly via Windhoek, the capital, to Sossusvlei in Namib-Naukluft Park, within the amazing Sand Dune Sea that blankets much of the western part of the country. In the midst of this red sea of sand, Kulala Desert Lodge is a little slice of luxury in Kulala Wilderness Reserve. Listen to a lecture on Namibia's struggle for independence… take afternoon tea… hop into a Land Rover for a nature drive to spot oryx, kudu, ostriches and springbok… and sip a sundowner as the blazing sun sets over the oldest desert on earth!


Day 8 – Sand, Sand Everywhere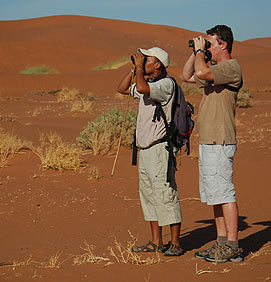 Sand, lots and lots of it. Look up… look down… look all around. It's everywhere (the Sand Dune Sea stretches out over 12,000 square miles) it's millions of years old… it's otherworldly beautiful… and its all yours! Venture out to the dunes and, if you choose to, climb these skyscraper-high mountains of sand, which change their shape with the shifting desert winds, and their colors with the changing light. Climb Big Daddy, rising about a thousand feet… walk through the ominously named but lovely Dead Vlei, whose apricot-colored dunes teem with wildlife and small lakes… embark on a game drive and enjoy tea and sundowners, of course. Another unforgettable day.


Day 9 – Along the Skeleton Coast
Feast your senses on more incredible sands and seas… an optional early hot air balloon flight offers a bird's-eye view of the dunes. Then fly over what Portuguese sailors called As Areias do Inferno (The Sands of Hell). We know it as the Skeleton Coast… an endless, forbidding stretch of beach that for centuries has been a graveyard for ships like the Eduard Bohlen; it ran aground in 1909 but now lies buried in dunes a half-mile inland! Wave to thousands of seals en route to Swakopmund – a 19th-century German colonial outpost-turned-resort that many call "more German than Germany." Check out the village… have a traditional lunch… and relax at a luxury hotel that's hosted celebrities as diverse as Eartha Kitt and Aristotle Onassis.


Day 10 – Of Seals, Seabirds and Rhinos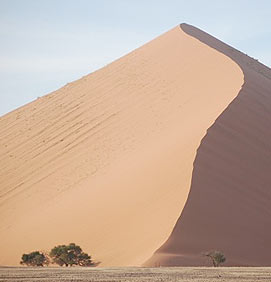 Express your adventurous nature by setting off to Walvis Bay for nature adventures… first by 4×4 vehicle along a seemingly endless spit of sand and past enormous salt pans to Pelican Point, boasting more seals and shore birds than anyplace on earth… then by sea kayak, paddling across calm waters to visit the denizens of the bay – flocks of pelicans, cormorants and flamingos… and throngs of seals who'll be so close you could almost touch them! On via air to Etosha National Park and the adjacent Ongava Reserve, a private piece of wilderness that's home to both the endangered Black and White Rhino. Learn about the reserve's mission from its director, and watch the wildlife outside your brick, rock and thatch chalet… heaven.


Day 11 – Lions and Rhinos and More
Astonishing… it's not an inappropriate word for the quantity and diversity of wildlife you'll encounter as you hop aboard Land Rovers for game drives in both Etosha National Park and Ongava Reserve. Lions… cheetahs… gemsbok… zebras… giraffes… kudu… wildebeest… springbok… hartebeest… and the rare black and white rhinoceros, protected by the reserve's own unique rhino rescue program. All playing the game of life right there in front you… making your heart race – and your camera click – with excitement. Then relaxing in your air-conditioned chalet… sipping a sundowner against the backdrop of one more African sunset… digging into a sumptuous farewell dinner under the stars… could you ever forget even a single moment?


Day 12 – Homeward Bound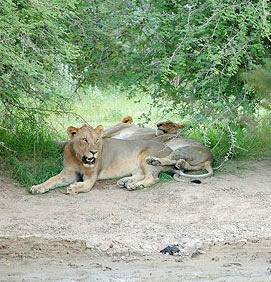 Your Culturious trip to one of the most exciting and intriguing corners of the world is over today… but those memories will definitely linger on. After a final taste of Namibia at breakfast at Ongava Lodge, it's a short hop by air to Windhoek, then a transfer overland is included to Windhoek International Airport in time for your flight back home.


See More Information on South Africa