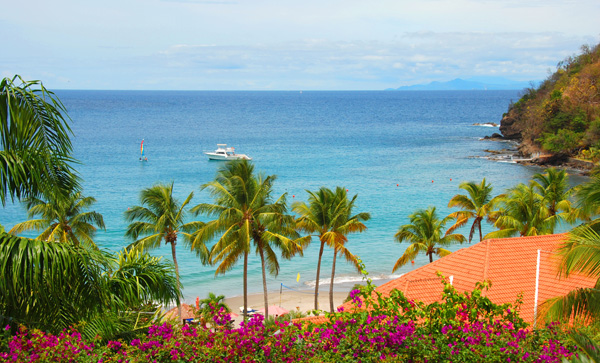 The Emerald Isle of the Caribbean is home to the verdant Piton Mountains, tropical rain forest, a waterfall that changes colors, and a drive-in volcano. In addition to these natural attractions, the island beckons visitors to beaches, reefs, markets, and the annual St. Lucia Jazz Festival.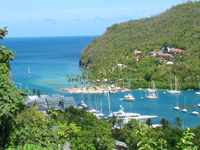 Beaches, brilliantly hued marine life and ancient shipwrecks lure water lovers to St Lucia. Landlubbers can hike verdant trails in the rainforest.
Don't miss the Saturday market in Castries, the capital, or the tranquil fishing villages along the shore.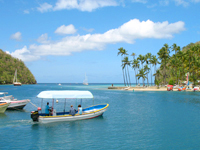 Tour the many bays and beaches along the coast.
See the Volcano and Sulfur Springs, the Diamond Botanical Gardens and Waterfalls.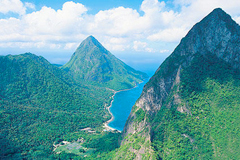 Tour through the interior of the island passing through fishing villages, the outskirts of the rain forest, and banana and coconut plantations.
Take a boat ride to see The Pitons, rising high above the Caribbean Sea.