Bulgaria was a cradle of early civilization, with a unified ethnicity that dates back to the 7th century, and is one of the oldest Christian states in Europe. Romania has unique historical and architectural treasures nestle within an unspoiled and romantic landscape.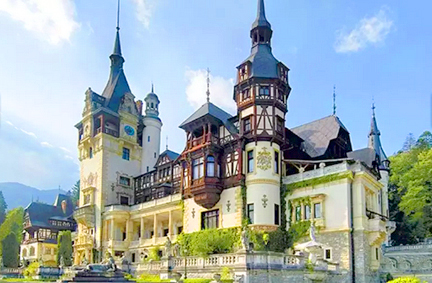 Here centuries-old traditions are alive and well in small villages, where people make their livings in time-honored occupations. Brooding mountains and dense forests cover a quarter of the land mass, adding atmosphere to the romantic and spine-tingling legends that abound. Both countries have benefited from their location at the crossroads of Europe and Asia, their cultures greatly enriched by the East.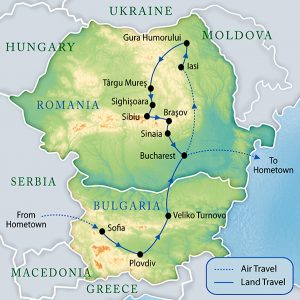 ---
FEATURED TOUR
Day 1: Sofia & Rila, Bulgaria
Upon arrival you are transferred to your luxury hotel. This evening gather for a welcome Cocktail Reception and Dinner.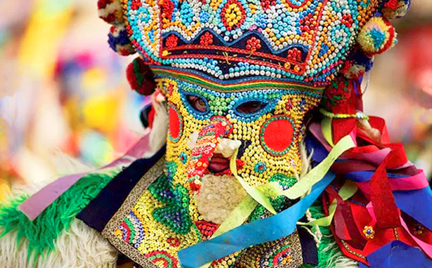 Day 2: Showcases lovely Sofia
Sofia with visits to the Rotunda St. George, the St. Sofia church and Alexander Nevsky Cathedral. The Eastern Orthodox interior with its five aisles, three altars, Sienna and Carrara marble, stained glass windows, Venetian mosaics, onyx and alabaster columns strikes us with awe.

Day 3: Rila
Drive through forested mountains to the 10th-century Rila Monastery, dedicated to St John of Rila, a hermit canonized by the Orthodox Church. A characteristic example of the Bulgarian Renaissance (18th–19th centuries), this UNESCO World Heritage Site symbolizes the awareness of a Slavic cultural identity following centuries of occupation.

DAY 4: Plovdiv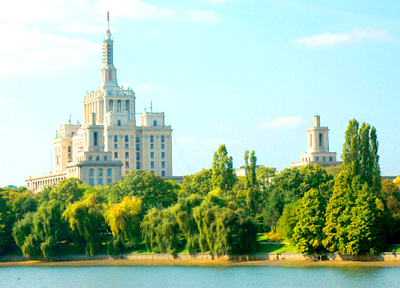 Depart for Plovdiv, the pride of Philip of Macedonia, the capital of Thrace under the Roman Empire, a center of Byzantium, and a stronghold of the Bulgarians. The 2nd-century Roman theatre with seating for 3,000, however, has been completely restored.
Visit the Ethnographic Museum of Plovdiv, and marvel at the two- and three-story houses that resemble mini-palaces. Explore the St. Constantine & Helena Church.

DAY 5: Kazanluk, Etura & Veliko Turnovo
Through countryside rich in ancient traditions, stopping in Kazanluk, the capital of the Rose Valley. Tour a Thracian tomb, a UNESCO World Heritage Site dating from the 4th century B.C., and watch a demonstration of rose oil production. Continue to the open-air Etura Ethnographic Complex, which feels like a Bulgarian village. Stroll past lovely old houses with flowers on the windowsills, small shops with wooden shutters, and gas lanterns on the street corners. Your day ends in Veliko Turnovo.

DAY 6: Veliko Turnovo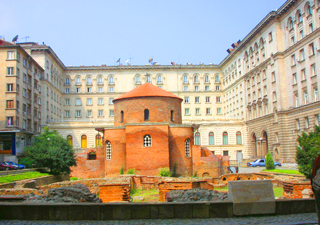 Perched on steep hills above the twisting Yantra River, Veliko Turnovo is one of Bulgaria's most ancient settlements. Damaged by repeated Ottoman attacks and an earthquake in 1913, it has been reconstructed, and is now a "museum city," with restored, historically accurate buildings and monuments. Its crowning glory was the medieval fortress of Tsarevets safely sited atop a peak, and surrounded on three sides by the river. The architecture of the buildings in nearby Arbanassi is unique; from the outside they resemble small fortresses, severe and forbidding. Inside they are spacious, comfortable, and richly decorated and furnished. The oldest, the Church of the Nativity, is outwardly plain, but inside decorated with richly colored frescoes of biblical scenes.

DAY 7: Bucharest, Romania
The Belle Époque city of Bucharest is known for its wide, tree-lined boulevards, landscaped parks, sidewalk cafés, and French neoclassical center. The mid-20th century was a difficult period, but today this is a place of bustling trade and gracious living, with restaurants and shops emerging all over the city. Among the handsome and noteworthy buildings on Constitution Square is the enormous Parliament House. A perfect orientation for the upcoming countryside travels is the open-air National Village Museum, showcasing the history and diversity of Romania's rural lifestyles.

DAY 8 & 9: Iasi & Gura Humorului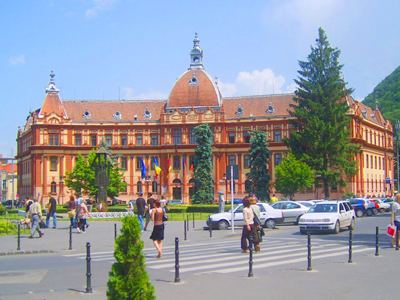 Continue your Romanian sojourn with a flight to Iasi, the center of Moldavian culture, history and religious life. Travel by road through dramatic Carpathian scenery, bound for the small logging town of Gura Humorului. Nestled in an area known for its unspoiled villages and superb scenery are some of Romania's greatest treasures—the unique 15th- and 16th-century painted monasteries. These richly decorated houses of worship are canvases for fresco art, which covers the exterior walls from the eaves to the ground. The most famous is Voronet, also called the "Sistine Chapel of the East," for its striking "Last Judgment" on a blue background.

DAY 10: Târgu Mures
You are immersed in the singular beauty of high Carpathian peaks and thick fir forests. Dracula chatter grows louder as you progress; this is the landscape of his legend. Also hear a lot about Prince "Vlad the Impaler," the infamous founder of Bucharest believed to be the model for Bram Stoker's character. Cross Tihuta Pass, to reach elegant Târgu Mures, an old market town and cultural and educational center that showcases the regional mix of Romanian and Hungarian cultures.

DAY 11: Târgu Mures & Sighisoara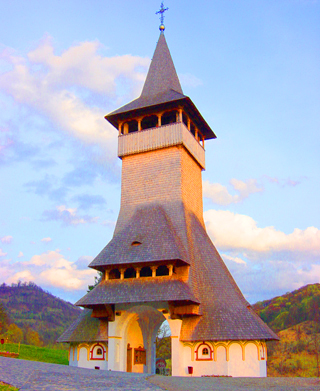 After a sightseeing tour of Târgu Mures' old town center continue to Sighisoara, a perfectly intact medieval gem dripping with atmosphere. The original 14 towers of its 12th-century citadel were each built, maintained, and defended by a craft guild—hence the names Cobblers' Tower, Tailors' Tower, and so on. From the top of Clock Tower, look down on the red-tiled roofs of the old town (a UNESCO World Heritage Site) to see intact 16th-century Saxon houses lining the narrow cobblestone streets. Tiny shops offer antiques and fine handmade products by local artisans and artists.

DAY 12: Sibiu & Bran
Sibiu, which lies at the edge of the old Austro-Hungarian Empire, has a Bavarian feel. Not surprising, given its Saxon background and population composed of Germans, Hungarians, and Romanians. While other Saxon towns along the border were destroyed during the Communist era, Sibiu was saved due to a quirk of fate—Ceausescu's son, Nicu, was the city's mayor. The old center is now a UNESCO World Heritage Site and a delightful place to spend the morning. The slit windows, known as "The Eyes of Sibiu," were designed for ventilation but were later adapted for defense. The Brukenthal is the oldest museum in Romania, and one of the first in Europe. Spend some time gazing at paintings by Rubens, Van Dyck, and Botticelli, as well as works by German, Austrian, and Romanian masters. After lunch, pass through breathtaking scenery to Bran and one of the most infamous castles in the world. Originally a medieval fortress, Bran Castle was later a royal residence. Today it is privately owned by members of the Romanian royal family.

DAY 13: Brasov, Sinaia & Bucharest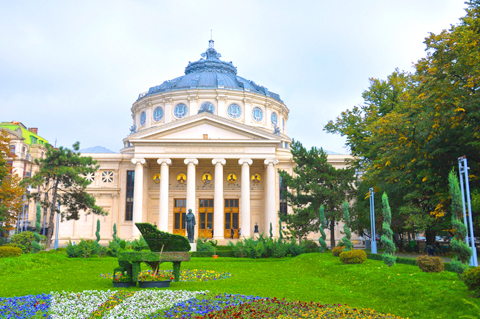 Brasov was founded in 1211 by Teutonic Knights, at the crossroads of trade routes between the Ottoman Empire and Western Europe. See its riches, amongst them the Black Church, so-called because a fire blackened its walls, now adorned with priceless Turkish carpets.
En route to Bucharest, stop in Sinaia to visit Peles Castle. Relatively new (completed in 1883), its 160 rooms were furnished with the best that Europe had to offer—Murano crystal chandeliers, German stained-glass windows, and Córdoba leather covered walls. It also was a hotbed of innovation—as the first European castle lit entirely by electricity. We arrive in Bucharest later this afternoon.  On the last night of our journey, join your Travcoa Travel Director and fellow travelers for a farewell cocktail party and dinner.

Day 14
You will be taken to the airport for your flight home or on to your next destination.