Prague to Strasbourg River Cruise Tour
Czech Republic ~ Germany ~ France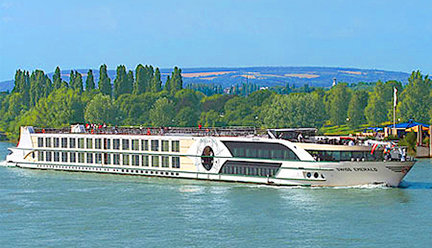 This river cruise invites you to experience the romance of idyllic villages in the lush wine country of France's Alsace region… explore the magnificent medieval cathedral cities and colorful culture of Bavaria… and discover a remarkable mix of old and new during two-night stays in the ancient cities of Prague and Strasbourg! An extraordinary week long cruise winds its way past castles, vineyards and historic villages along the Rhine, Main and Danube rivers in the gracious style once reserved for the nobility.
Note: This westbound itinerary is also available in the eastbound direction.

Day 1 – Welcome to Prague
Meet your fellow travelers and tour Directors for a grand kickoff to your exciting Europe river cruise – tonight's royal welcome reception, tour and dinner at 16th-century Lobkowicz Palace at the Prague Castle.

Day 2 – Tour Prague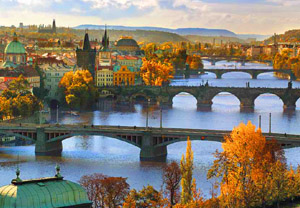 Join your local guide for today's exploration of the Czech capital in Prague's ancient Hradcany (Castle) district, where you'll see 1,000-year-old Prague Castle's complex of palaces, courtyards and gardens. Visit the Cathedral of St. Vitus and enjoy a private tour of Strahov Monastery's grand Baroque libraries. Tour Prague's Old Town – a UNESCO World Heritage Site that's home to the Astronomical Clock, Charles Bridge and Tyn Church – and the city's historic Jewish Quarter.

Day 3 – Regensburg, Germany
Leave fascinating Prague and set out overland for Regensburg, Germany, a city with a really long history; humans first settled here on the banks of the River Danube during the Stone Age, and the Romans arrived around 90 AD. Regensburg bills itself as "Germany's best-preserved medieval city," and you'll understand why when you explore the town during a walking tour; see the Stone Bridge over the Danube, magnificent Dom St. Peter, the 15th-century Town Hall and the remains of the Roman wall with your local guide. This afternoon, board M/S Swiss Jewel to begin your Europe river cruise, bound for Nürnberg via the Main-Danube Canal. The Captain welcomes you aboard with a special reception in your honor, followed by a welcome dinner tonight.

Day 4 – Main- Danube & Nürnberg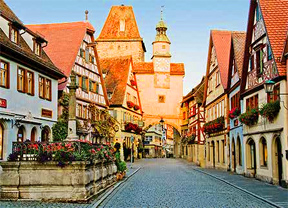 It wasn't until 1992 that the dream of linking the North Sea to the Black Sea, and making a riverboat cruise all the way from Holland to Romania possible, was realized with the completion of the Main-Danube Canal. After docking in Nürnberg, disembark for an orientation tour of this significant Bavarian city, perhaps best known for its role during and after World War II. But Nürnberg also has a fascinating medieval heart, which you'll discover firsthand on a walking tour following a special lunch at a local restaurant.

Day 5 – Bamberg
What the Alsace is to wine in France, the Franconia region of Germany is to beer – and Bamberg, a charming city set atop seven hills, is living proof of it. Following a morning walking tour of Bamberg's Old Town, you'll have a chance to sample some of the excellent local brews during a brewery tour and beer tasting. Spend the afternoon gliding along the River Main, gaining new insights as your cruise continues on to Würzburg.

Day 6 – Residenz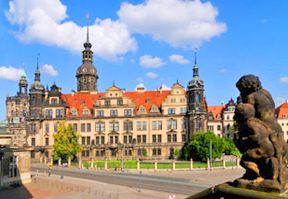 By 1000 BC, the Celts had built a fortress, and in the 8th century, Charlemagne himself consecrated the cathedral that is the focal point of the historic and charming town of Würzburg. About 90% of the town was destroyed in World War II and then painstakingly reconstructed by its citizen. You'll witness the results of their efforts on your visit today, which includes a tour of the Würzburg Residenz, a beautiful complex of palaces begun in 1720 for the Würzburg prince-bishops and completed, start-to-finish, almost within a single generation; its magnificent rooms contain a wonderful array of paintings, tapestries, furniture and other 18-century treasures. In the evening enjoy a memorable dinner in the wine cellar, complete with a wine tasting and entertainment – a highlight of your riverboat cruise!

Day 7 – River Main
Arrive this morning in the old Bavarian town of Miltenberg to discover its hilltop castle, lively market square and half-timbered houses on a walking tour and time to explore as you wish. Then enjoy an opportunity to just kick back and relax as your riverboat glides down the Main River. Bavaria comes aboard this evening for a special dinner spotlighting this lovely area of Germany.

Day 8 – Heidelberg
A full-day excursion in Heidelberg showcasing many facets of this intriguing city. Take in the charm of Old Town during a guided walking tour revealing Gothic gates and walls, Renaissance and Baroque homes and palaces… and life here in the 21st century. Ride a funicular up to the ruins of the famous Gothic-Renaissance castle, Heidelberger Schloss. Have lunch in a Heidelberg restaurant and explore more of the city on your own before returning to continue your cruise.
Day 9 – Baden-Baden
Set in the foothills of Germany's Black Forest, the spa town of Baden-Baden, with its healing waters, has been a popular destination since Roman times and its thermal springs have been known for over 2,000 years; the likes of Queen Victoria, Brahms, Napoleon III and Marlene Dietrich have wandered its streets, "taken the waters" and played in its casino. Local guides take you on a walking tour to discover ruins of castles and Roman baths, and check out the extravagantly beautiful Belle Epoque casino, the Kurhaus, which has been the place to see and be seen for nobility and the elite for over 250 years. This evening, cruise along to Plittersdorf along the Rhine to Strasbourg in the Alsace region of France.

Day 10 – Strasburg, France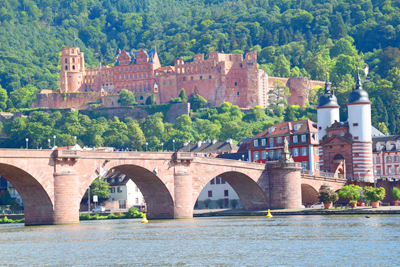 Upon arriving in Strasbourg – principal city of France's Alsace region – disembark and bid your Captain and crew a fond adieu, as your Europe river cruise concludes and you begin a two-night stay in this charming city with one foot firmly in the present and one foot rooted in the past. As the capital of the European Union, the EU Parliament district bustles with the business of government; see the Parliament buildings en route to the past. Step into the medieval world of La Petite France, with its historic cobbled streets, half-timbered houses and meandering canals, during a walking tour with a local guide. Due to its high tower, Strasbourg's Gothic Cathedral of Our Lady was the tallest building in the world for about 200 years.

Day 11- Alsace
Head out of town this morning for a drive along the famous Route des Vins d'Alsace, through enchanting Alsatian villages and past endless terraced vineyards that produce the area's renowned white wines on the way to the picturesque town of Obernai. Here, you'll enjoy lunch in a former manor house, complete with local wines offering a true taste of the Alsace region. Enjoy the many pleasures of this historic Alsatian city which has become the "crossroads of Europe."

Day 12 – Farewell
Your memorable river cruise ends in Strasbourg, France. Consider a land tour if you want to extend your vacation.