Hungary has a interesting history with amazing architecture, history and natural beauty.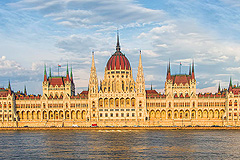 The Parliament Building stands as a major icon and is one of Europe's oldest legislative buildings.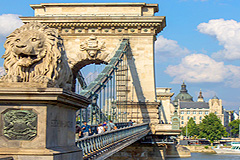 Bisected by the Danube River, the 19th-century Chain Bridge connects hilly Buda with with flat Pest.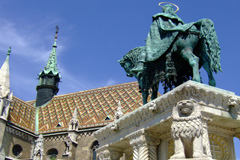 St. Stephens Basilica is named for the first king of Hungary. Attend one of the many concerts in this beautiful cathedral.

Most Popular Things to Do in Hungary
* View the treasure of the Royal Palace, Hungary's largest basilica
* Visit Szentendre's Open-Air Ethnographic Museum
* Tour the castle and ruins of the medieval palace in Visegrad
* Marvel at the Serbian temple and the Margit Kovács Ceramic Museum
* Spend a day in the Puszta, designated a World Heritage site
---
Featured Tour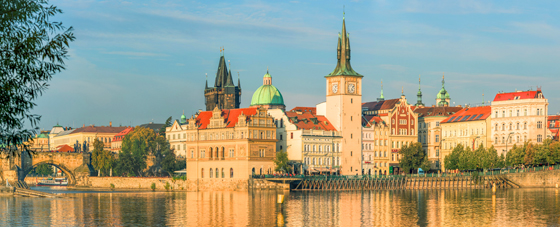 Become immersed in culture among the palaces, castles, art, architecture, and music of Old World Europe on this Eastern Europe tour. Enjoy a private cruise on the Danube in Budapest, Strauss and Mozart at a private palace concert in Vienna… a piano recital of Chopin's music in Warsaw… a strudel-making demonstration in Vienna…  including a private guided tour of the Baroque libraries of Prague's Strahov Monastery, a private after-hours visit to the Imre Nagy Memorial House in Budapest, a special gala farewell evening at Lobkowicz Palace in Prague Castle featuring a private Princely Collections tour, reception and dinner… and more.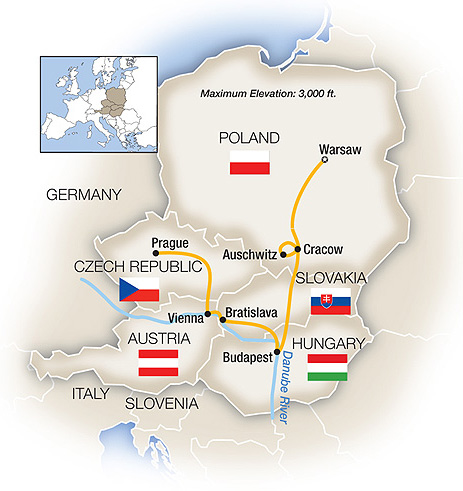 Eastern Europe Tour: Budapest, Prague, Vienna and Warsaw

Day 1 – Welcome to Warsaw
Transfer from Warsaw Frederic Chopin Airport to your historic hotel on Warsaw's fashionable "Royal Route."

Day 2 – Explore Historic Warsaw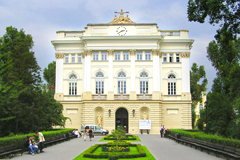 Although much of Warsaw was damaged in World War II, the city has been rebuilt into one of Europe's most vibrant capitals. Tour the Palace of Culture; Radziwill Palace, where the beloved composer Frederic Chopin gave his first concert; the Tomb of the Unknown Soldier; the Grand Theatre; and Constitution Square.

Day 3 – Tour Crakow (Kraków)
Head across the Polish countryside to ancient Crakow – the country's medieval capital and considered one of the finest medieval cities in Europe. Take a walking tour of the city's Old Town, including the Jagiellonian University, the Franciscan Church and the Archbishop's Palace, where Karol Wojtyla lived for two decades before becoming Pope John Paul II.

Day 4 – Kazimierz, Wawel and Auschwitz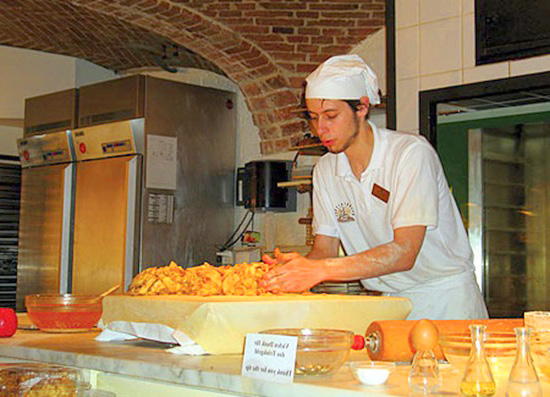 You'll have a choice of sightseeing this morning, choosing to explore the former Jewish Quarter, known as Kazimierz or journeying to Wawel Hill on the banks of the Vistula to see Wawel Castle, the seat of Polish kings from the 11th to 17th centuries, and visit inside iconic Wawel Cathedral, Poland's national sanctuary and historic royal coronation site.

Day 5 – Tatra Mountains to Hungary
Travel from Poland through the scenic Tatra Mountains, stopping for lunch in Slovakia en route to Hungary. Arrive in Budapest, where you'll have dinner aboard a private dinner cruise on the Danube River for a unique view of the Hungarian capital's amazing architecture, illuminated at night.

Day 6 – Stunning Budapest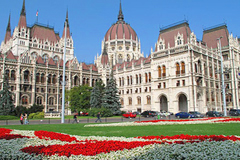 Take a close-up look at fascinating Budapest as your tour reveals landmarks in the city's Pest section, on the eastern side of the Danube. See the embassy district, City Park, Andrassy Avenue, Heroes' Square, State Opera House, St. Stephen's Basilica and Dohány Synagogue.

Day 7 – Parliament and Castle Hill
Start today's Budapest sightseeing with a morning visit to Hungary's Parliament building in Pest, a neo-Gothic masterpiece. Then head over to Buda to admire the frescoes and stained glass windows inside the Gothic Matthias Church, where the final two Hungarian kings were crowned; and explore the cobblestone streets of Castle Hill, offering more splendid views of the city.

Day 8 – Bratislava to Vienna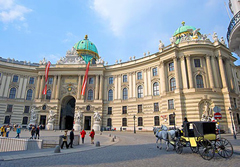 Your Eastern Europe and Poland tour winds its way from Hungary through Slovakia en route to Austria. top in Slovakia's capital city of Bratislava this afternoon to explore 17 centuries worth of history on a walking tour, visiting the Old Town Hall and St. Martin's Cathedral. Continue on to  Vienna, the Austrian capital.

Day 9 – Vienna's Fine Arts
Drive along Vienna's famous Ringstrasse and the Danube River, and view the vast Habsburg art collections on a guided visit to the Museum of Fine Arts. Then enjoy a gourmet cooking demonstration at Schönbrunn Palace, built by Empress Maria Theresa to rival Versailles. It served as the summer residence for Austria's Habsburg emperors. Have lunch at the palace, and take a guided tour of its opulent rooms.

Day 10 – Treasures and Music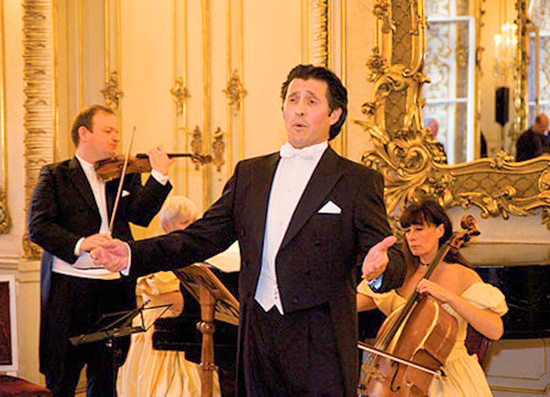 Take a walking tour through medieval Vienna, its historic Jewish Quarter, and the courtyard of the Hofburg which is Austria's presidential residence today. This evening, attend a private concert featuring the music of Wolfgang Amadeus Mozart and Johann Strauss, held in a historic Viennese palace.

Day 11 – Onward to Prague
Bid Vienna goodbye and travel to Prague, the ancient capital of the Czech Republic. Discover this beautiful city's roots on a walking tour of Old Town, linked to the castle district by the ornate Charles Bridge – lined with statues from centuries past, and alive with street musicians, artists, craftspersons and people out for a stroll. Take in the Powder Tower, the Astronomical Clock, Jan Palach Square, the Municipal House and other landmarks of this, one of Europe's best-preserved historic cities.

Day 12 – Castle District and Monastery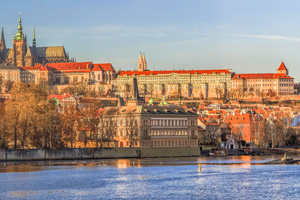 Explore remarkable Prague Castle; dating to the 9th century. It's not a single castle, but a complex of palaces, courtyards, museums, monasteries, and ceremonial halls that has served as the country's traditional seat of power for a thousand years. Visit the Cathedral of St. Vitus, the coronation site for Czech kings and queens, and enjoy a privately guided tour of the opulent Baroque libraries of Strahov Monastery.

Day 13 – Lobkowicz Palace
Continue your exploration with a walking tour of Wenceslas Square and a visit to the historic Estates Theatre, followed by an architectural tour of Prague highlighting its grand blend of styles from the medieval Town Hall to the Art-Nouveau Municipal House. This evening, join an exclusive farewell event at Lobkowicz Palace in Prague Castle, including a private tour of the palace's Princely Collections, a reception and a gala farewell dinner.

Day 14 – Homeward Bound
Your in Prague. Transfer to Prague's Ruzyne International Airport.