Breathtakingly and teeming with sea life, this beautiful and rugged land awaits the intrepid adventurer. The best way to explore Antarctica is by cruise ship from Ushuaia, Argentina.

FEATURED TOUR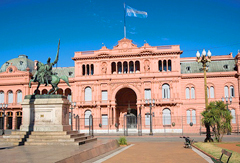 DAY 1: Buenos Aires – Ushuaia
 Flight to Ushuaia, the world's southernmost city to board your ship.
DAY 2: At Sea
Your journey to the Falkland Islands is an exciting one, as you join the Captain on the bridge or spot wildlife from the deck – these krill-rich waters are a particular favourite with marine mammals and seabirds.

DAY 3: Falkland Islands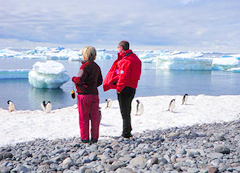 The islands are scantly inhabited by people and remain mostly unspoiled. Landings may include the opportunity to see New Island or Carcass Island. Spend time leisurely hiking to penguin rookeries and other unspoiled wildlife habitats

DAY 4: Cruising the South Atlantic
As the ship approaches South Georgia, spot wildlife from the deck.

DAY 5: South Georgia
South Georgia is actually a nearly submerged continuation of the Andes mountain range, and your days here are spent exploring its glacier-carved coves and rugged shores. Enjoy a visit to impressive Salisbury Plain, St. Andrews Bay or Gold Harbour, home to a vast colony of stately king penguin.

DAY 6-7: Scotia Sea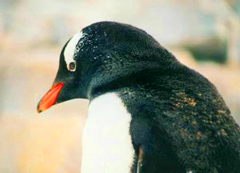 Lecturers provide information on the wild life and history, as the ship sails southward to Antarctica.

DAY 8: Antarctica
Adventure ashore by Zodiac expedition accompanied by lecturers to explore islands filled with thousands of penguins and seabirds, amid iceberg-strewn passageways of breathtaking beauty.
The ship's itinerary calls for landings on the Antarctic Peninsula and a number of South Shetland Islands, including Half Moon, Penguin and Deception Islands; including a stop at a scientific research station.

DAY 9-10: Drake Passage
The ship returns to Ushuaia through the Drake Passage

DAY 11: Ushuaia-Buenos Aires
Flight back to Buenos Aires

---