9 AUSSIE PHILAUSOPHIES AND HOW TO EXPERIENCE THEM
Australia enjoys a unique way of life that we call our Philausophy. Learn about our nine core Philausophies, and how you can experience them for yourself.
GET OFF THE BEATEN TRACK
Australians are seekers of adventure – and with epic coastline, rugged outback and vibrant cities, there's no shortage of space to discover. Feed your adventurous side by exploring unexpected places. Take a walk on the wild side on South Australia's Kangaroo Island. Get up close to kangaroos, stroll among seals and discover places you might not expect.
Remarkable Rocks, Kangaroo Island, South Australia
A STRANGER IS A MATE YOU HAVEN'T MET YET
Openness and friendship are an important part of life Down Under. Don't be afraid to say "g'day." You just might end up with a new mate (human or animal!).
Rottnest Island, off the coast of Perth, is home to some mates you might not expect. Get to know the locals – especially the cheeky quokkas.
Girl with quokka, Rottnest Island, Western Australia
SHOES OPTIONAL
Australians love being part of nature, and Australia's beautiful landscapes lend themselves to an outdoor lifestyle. Take time to connect with the world around you and the land beneath you. The seaside city of Port Stephens is home to the vast Stockton Sand Dunes. Feel the sand move beneath your feet on an exhilarating dune-surfing adventure.
Stockton Dunes, Port Stephens, New South Wales
IF YOU'VE GOT IT GOOD, SHARE IT
From the outback to the ocean, Australia is one beautiful backyard. The locals love it and want you to feel the same. So embrace this spirit of sharing what you have. After all, life gets bigger the more you share it.

Tasmania's Bruny Island is abundant in seafood ready to be shared. Dig into a fresh and sustainability sourced feast of abalone, sea urchin and oysters on a Seafood Seduction tour with local Rob Pennicott.
Seafood Seduction, Bruny Island, Tasmania
LIVE LIKE YOU MEAN IT
Australians face life with optimism and energy. Follow suit by trying something new and exciting. Climb into the secure enclosure at Crocosaurus Cove in Darwin, where you'll be lowered into the water for an up-close encounter with a crocodile.
Crocosaurus Cove, Darwin, Northern Territory
NO WORRIES
'No worries' isn't just a saying – it's an approach to life. It's the key to Australia's carefree demeanor and the reason you'll never find an Aussie taking themselves too seriously. Adopt the Aussie easy-going attitude and don't let worries get in the way of life.
As the sky goes dark, retreat to one of Melbourne's rooftop bars. Dance to the music, take in the city lights and enjoy a moment of uncomplicated fun.
Transit Rooftop Bar, Melbourne, Victoria
HAVE A STORY TO TELL
From Aboriginal Dreamtime stories to the tale told over a beer at the pub, Aussies love a good 'yarn'. And the bigger the story the better. If you don't have a great story to tell, go out and get one.
The Dreamtime stories of Aboriginal culture have been told for thousands of years, making them the oldest in the world. Listen to the rich stories told by Aboriginal guides at Rainforestation Nature Park – and walk away with a story of your own.
Rainforestation Nature Park, Kuranda, Queensland
LIFE-LIFE BALANCE
Australians value hard work, but also believe that life is as much about having fun as it is about getting stuff done. Find a balance between doing and relaxing – and don't forget to have fun with both.
Take a break from life's hustle and bustle within the flower beds of Canberra's Floriade festival. You'll find markets, music and quirky costumes along the way.
Floriade, Canberra, Australian Capital Territory
SAVOUR THE AUSTRALIAN FLAVOUR
Australia's dining scene isn't bound by tradition or convention. Instead, it's all about the quality ingredients, the people who produce them and the incredible landscapes in which they're shared. Australia has some epic foodie experiences. Take a seat at Rick Shores restaurant in the Gold Coast for views as good as the food.
Rick Shore Restaurant, Burleigh Heads, Queensland
Source;  Australia Tourist Board

Time is your ultimate luxury … spend it wisely
Why Choose a Travel Specialist?
Because a Travel Specialist is one who has spent years acquiring industry skills and connections. Who will provide you with 'peace of mind' when you're traveling. So you can simply relax and enjoy everything.
So the real question is, why wait?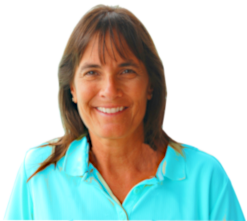 Don't keep me a secret! … Your referral to family and friends is the best compliment that I can receive!
Donna Salerno, CTC, DS
www.DonnaSalernoTravel.com
888.777.7820