Travel: It's not the destination, but the experience of a lifetime!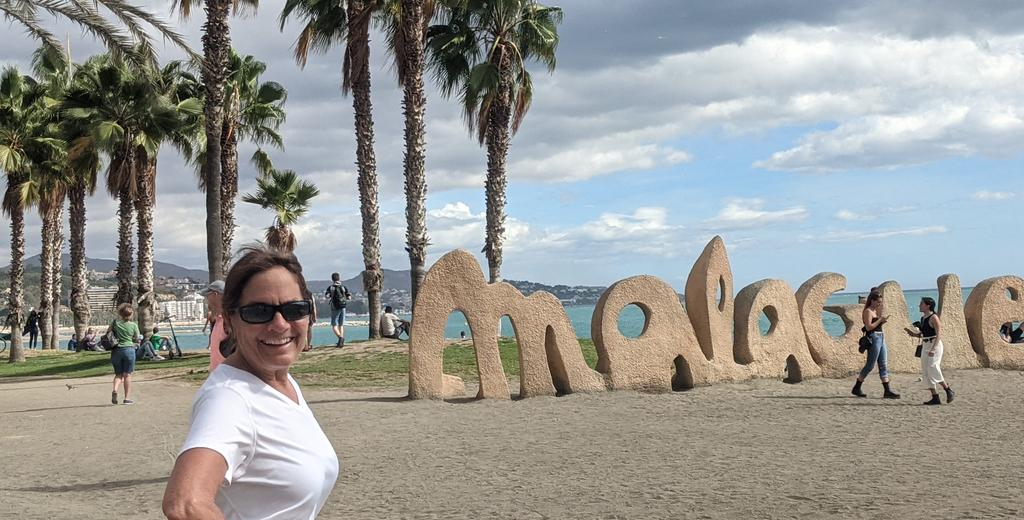 I value "things" that are timeless, whether they are beliefs that shape how we approach life or everyday elements we don't think about very often. A "view" is one of those elements that can be timeless. Living in a coastal Florida city, with the ocean as a backdrop, you witness some amazing sunsets.  I remember thinking, the view was the same hundreds of years ago and will be the same well into the future.
I thought of how timeless a view may be when visiting Rome recently. The Splendide Hotel, sits atop a hill and its public spaces were well designed to afford beautiful views across Rome. This view has been savored by residents and visitors for hundreds of years. Covid did not change this view. And Covid did not change the timeless treasures and charms of Rome. The same energy was present, with groups of people smiling and laughing. Couples holding hands. Restaurants and city squares abuzz with conversation. Museums and art galleries filled with people, curious to learn. It was a wonderful mix of history and the present day.
Already, year-to-date, we have had the pleasure of guiding more guests around our beautiful world than we carried all of last year. The reception from our local partners and friends globally has been heart-warming. They are so genuinely thankful and excited to be welcoming our guests back. We all feel their extra special care. And I'm pleased to share that guest satisfaction levels are in line with 2019, and May was better than April and June is better than May. There remain staffing challenges in spots, but we are all working hard to overcome them.
June 12th was a notable day in our journey over these past several years, when the US government removed the pre-flight testing requirement before returning home from abroad. Most countries had already removed entry requirements. For example, a popular European itinerary which visits Prague, Budapest and Vienna, had requirements for three different countries in May. Now, all requirements have been removed. These changes are bringing tangible relief to us all.
.
Price Certainty, Sustained Quality & Value
Our philosophy has always been to provide a well-designed experience at a very good value. We anchor on quality and cultural experiences. This philosophy has worked well as it has enabled us to build a loyal following of patrons who are the foundation of our longevity. A valuable element of our business approach is price certainty, and this has special relevance now. Unlike many other companies, we never change prices daily or weekly. And we do not use gimmicks or promotions.
Once your itinerary is confirmed with your deposit, that is what locks in your total package price.  We always include Travel Insurance with your package to protect you against travel hiccups – cancelled, delayed flights, medical emergencies, lost luggage, etc., You do not have to worry that prices will increase before travel, which we hope brings you peace of mind.  
Wherever you are this summer, all of us at Donna Salerno Travel wish you all the best. We have a summer filled with friendly gatherings, birthdays, and trips to Europe. And fortunately, many beach nights, looking west at those timeless sunsets.
Donna Salerno Travel helps curate customized travel worldwide, from African safaris to European escapes and everything in between. Let us work our magic on your special journey for families, friends and couples. You'll love where we take you.
#DonnaSalernoTravel #MakeAPlan #DiscoverYourWorld

Donna
Donna Salerno Travel
888-777-7820