6 Foodie Destinations for Your Next Culinary Adventure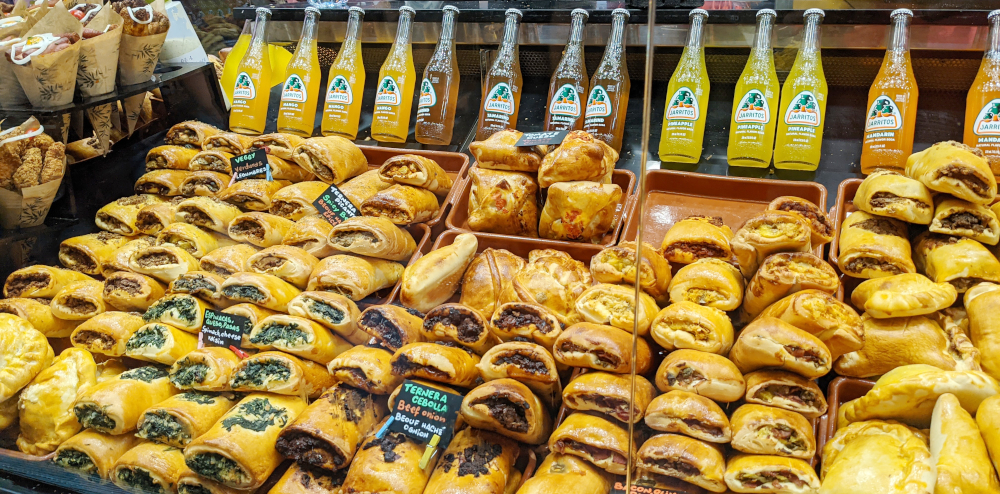 Gastro-tourism has recently emerged as a popular way to travel!  An ever-growing market of self-declared foodies now books trips abroad for the express purpose of sampling authentic, global cuisine. Some desire to see how food is grown and harvested, others wish to actually lend a hand in the meal preparation. The majority, however, simply travel to enjoy the wealth of the world's flavors against the backdrop of a beautiful, foreign city. This market is looking beyond the borders of traditional culinary destinations such as France and Italy
If you are ready to book your culinary adventure with Donna Salerno Travel, here are a few recommendations to get you started!
1. Istanbul, Turkey
Turkey is a diverse, transcontinental country bridging Asia and Europe. Its unique location and wide range of climates provide a great variety of produce, herbs, meats, and fresh seafood. As you wander the city on foot, pick up some fresh-baked rings of simit from one of the many street vendors. This chewy bread is sort of a cross between a pretzel and bagel. They are typically covered with sesame seeds. Lahmacun, also called "Turkish Pizza" is another favorite. It is nothing like Italian pizza, but is instead a round, crisp piece of dough and topped with minced meat and veggies. Try your lahmacun with parsley and a squeeze of lemon, then roll before eating. Don't forget to eat plenty of kebabs!
2. San Sebastian, Spain
No list of foodie hot spots would be complete without Spain. Between Barcelona, Madrid, and Valencia, you'll have enough dining options to satisfy all your cravings. But rising quickly to the top of Europe's foodie scene is the Basque city of San Sebastian. San Sebastian has more Michelin stars per capita than anywhere else in the world — yes, even Paris! Located on Spain's north coast, San Sebastian is famous for its pintxos bars, similar to tapas bars found in other regions of Spain.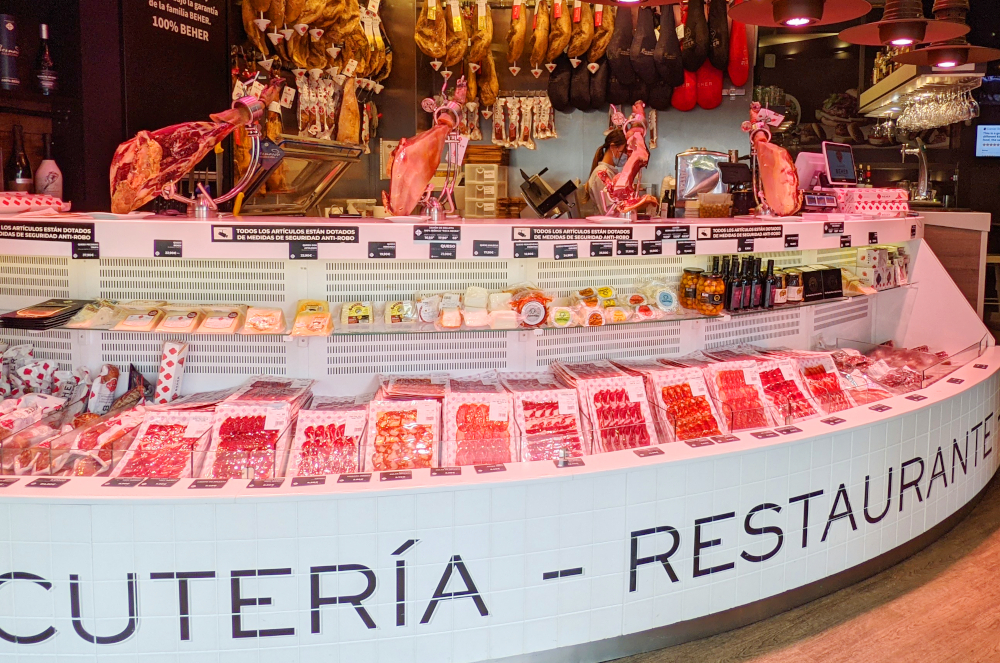 3. Durban, South Africa
South Africa is home to Africa's largest Indian population. This is evident by the strong presence of curry in many popular South African dishes. A few must-try dishes are bobotie (minced lamb or beef topped with a milk and egg mixture and browned) and boerewors (traditional coiled sausage). Perhaps the most famous dish is South African bunny chow. It has nothing to do with bunnies, and the origin is still a bit of a mystery. A great meal to eat on-the-go, bunny chow is a hollowed-out quarter or half loaf of bread stuffed with fiercely spicy curry.
4. Thessaloniki, Greece
The sunny, seaside city of Thessaloniki sits in northern Greece. It is a fascinating blend of ancient and modern, and both Eastern and Western influence. Many people refer to Thessaloniki as the "Culinary Capital of Greece." It's easy to see why. You can indulge in those traditional, rustic dishes Greece is so famous for, or try some new ones inspired by the flavors of surrounding countries. The Thessaloniki locals have a thing for coffee, so be sure to try a cup along with a sweet or savory pastry.
5. Phnom Penh, Cambodia
Many Cambodia-bound travelers are unsure what to expect for food. Cambodian cuisine has only recently caught the attention of traveling foodies. It is often overlooked in favor of globally-known dishes from the neighboring countries of Thailand and Vietnam. The influence from both of these countries is definitely there, along with flavors from Chinese, Indian and French cooking. Cambodian food is colorful and aromatic, with a focus on fresh, seasonal ingredients. Many dishes contain flavors such as coconut, lemongrass, turmeric, and curry. The national dish, fish amok, is a flavorful fish mousse served in steamed banana leaves.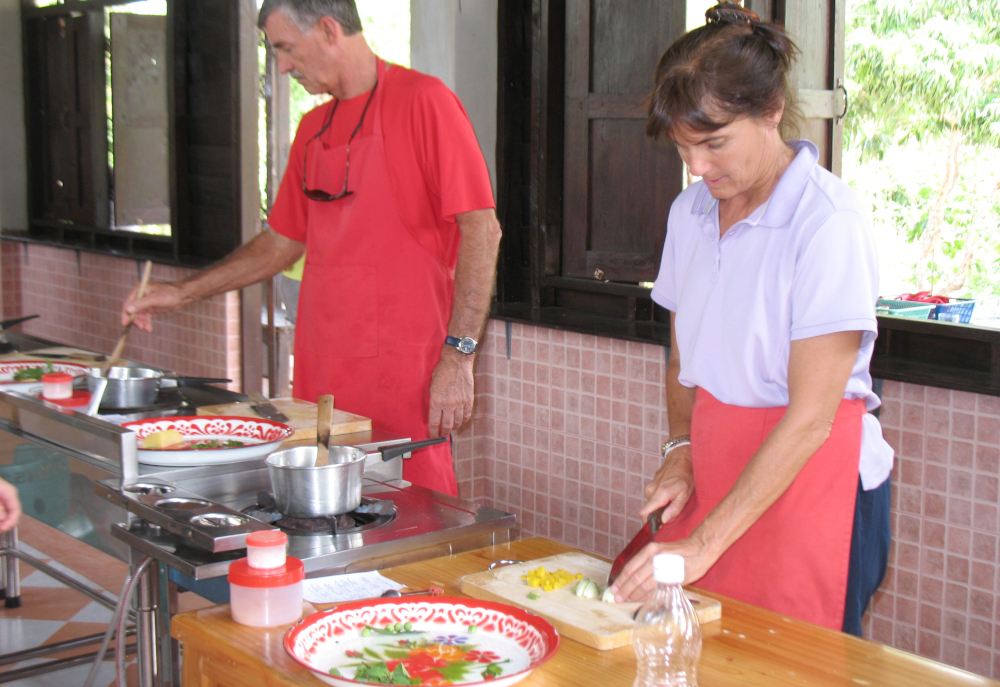 6. Warsaw, Poland
Poland may not immediately come to mind as a typical "foodie destination." But the capital city of Warsaw offers much for travelers to explore, both in culture and cuisine. Most importantly, Warsaw is incredibly affordable. Your Polish staples such as pierogies, bigos, stuffed cabbage, and sausage, are obvious places to start. For a distinctly Polish experience, head to a 'milk bar'. This is not a bar that serves milk, but a cafeteria-style eatery that serves filling food at a low cost. Are you looking for something besides meat and potatoes? Warsaw has much to offer outside of Polish food. Enjoy flavors from Japan, Vietnam, Brazil, Mexico, Israel, and other areas of the Middle East.
OUR PHOTO OF Cooking Class in Thailand??
Ready to plan your culinary adventure to one of these destinations or another of your choosing? Let Donna Salerno Travel help with all the details; while you have all fun. We help with Cultural Tours, Food Tours, Cooking Classes, Wine Tastings and so much more. Book your customized vacation today! You'll love where we take you.
Follow us on Twitter or You Tube – subscribe today, it's FREE!
#CulinaryTravel #Culture #Dining #Food #Gastrotourism #Luxury #Travel #DonnaSalernoTravel #Istanbul #Turkey #SanSebastian #Spain #Durban #SouthAfrica #Thessaloniki #Greece #PhnomPenh #Warsaw #Poland