Top Christmas Markets to Discover 
Traveling during around Christmas time is a special experience. Twinkling lights, festively decorated trees and Christmas markets are a hallmark of the season. And, for many travelers, those Christmas markets are high on their to-do list. For the most popular European Christmas Markets, you need to have your river cruises or land tours booked months in advance, but there are a number of off-the-beaten path markets (in Europe and beyond) that can be booked closer in.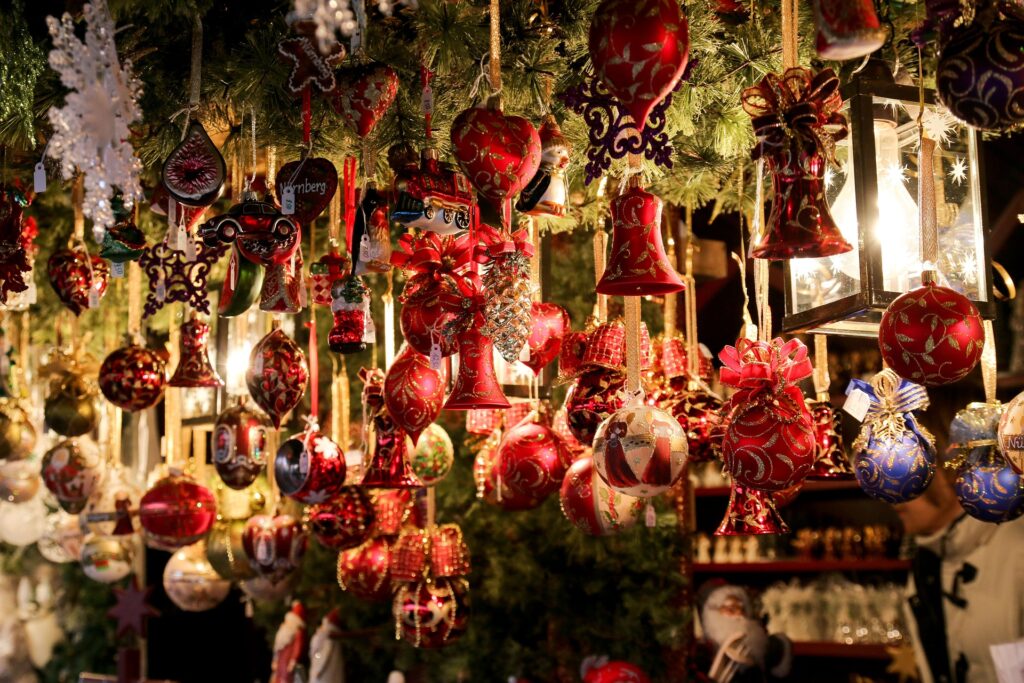 Here are 9 Christmas Markets – from some of the most well-known to others that might take you by surprise – to experience, if you love the ambiance, excitement and fun of traveling during this festive season!   
1. Helsinki, Finland
Visitors to Helsinki during the holiday season will find a number of Christmas markets but the granddaddy of them all is the Helsinki Christmas Market (Tuomaan Markkinat) held in Senate Square. It's the oldest in the city and the largest in the country with some 120 stalls selling Finnish handmade crafts and Christmas decorations, along with a food court serving traditional Finnish drinks and food, including reindeer sausage. A brass band is typically on had to keep the crowds entertained and kids will love the antique Dutch carousel.  Santa Claus (who legend has it lives in Finland's far northern Lapland) makes daily visits to the market.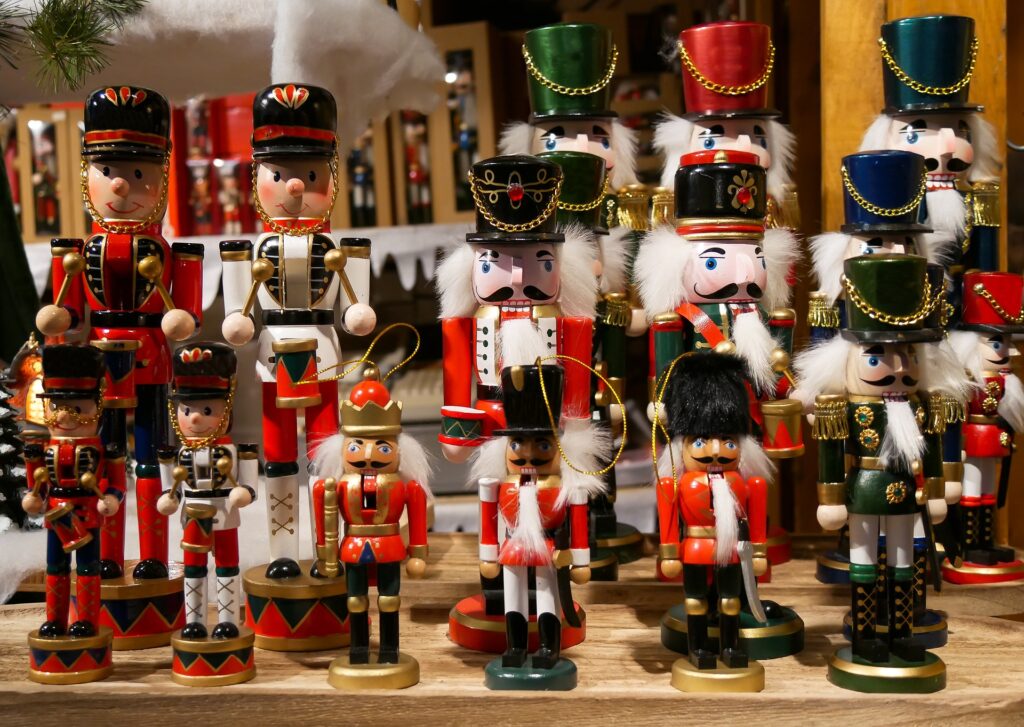 2. Strasbourg, France
One of the oldest Christmas markets in Europe (and the oldest in France), Strasbourg's Christkindelsmarik dates back to 1570. (The name of the market is Alsatian dialect for "Christ Child Market.") The sprawling market is spread across several themed "villages" in the city's center and offers up more than 300 wooden chalets selling handicrafts, like wooden toys, pottery, Advent wreaths and glass baubles. In between shopping, you can indulge in traditional Alsatian treats (try the bredele biscuits), and mulled wine, while enjoying kilometers of sparkly lights, the central Great Christmas Tree, and free concerts.  
3. Dresden, Germany
Most people think of Germany when they think of Christmas Markets and there's a reason why. Germany Christmas Markets have been a tradition for centuries, with many markets outside of Europe tracing their heritage back to German tradition. Within Germany, Dresden's Striezelmarkt is the oldest, going back some 600 years. In addition to more than 250 stalls selling handicrafts, gluhwein (mulled wine) and food like pulsnitzer pfefferkuchen (gingerbread filled with jam), visitors can take part in daily Christmas programming, see a show at the puppet theater and ride the Ferris wheel.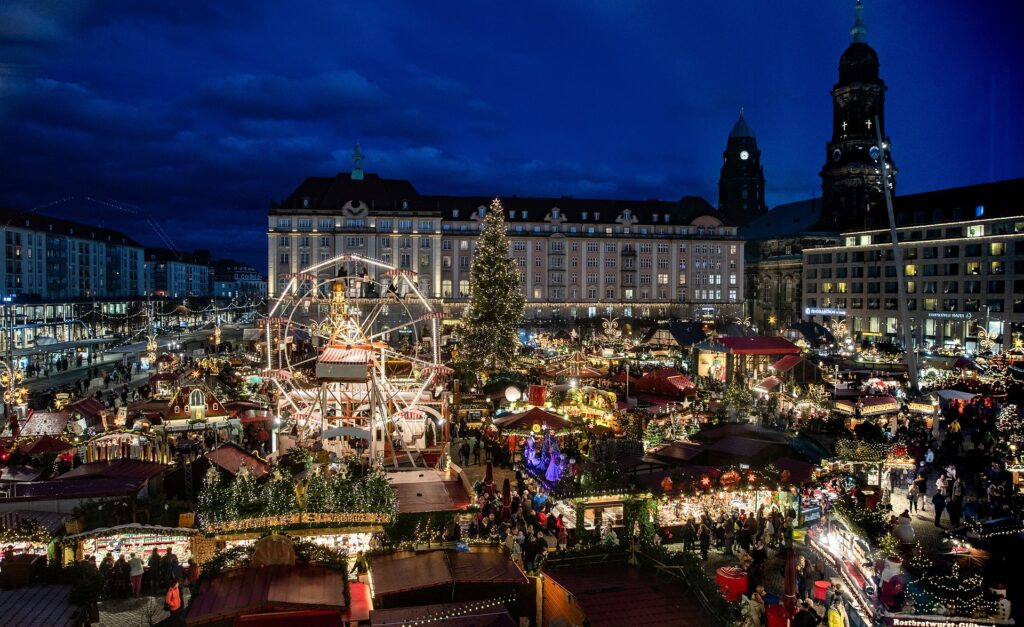 4. Salzburg, Austria – Christkindlesmarkt
Salzburg's Christkindlesmarkt may not be the largest Christmas Market in the world, but it's one of the most picturesque. Set next to the Salzburg Cathedral, with the city's medieval castle as a backdrop, the nearly 100 huts sell everything from local folk crafts to traditional Christmas decorations and delectable Austrian treats. In between shopping for presents and sipping on mulled wine, visitors can join in weekly sing-a-longs, visit with the "Christ Child," and take in traditional wind music performed high above the square three times a week.
5. Prague, Czech Republic
Technically, two separate Christmas markets, we've combined the Old Town Square market and the Wenceslas Square market into one spectacular Prague Christmas Market. (They are only five minutes away from each other, after all.) Each of the brightly decorated wooden huts offers up an array of handicrafts and treats, from ceramics, jewelry and cozy gloves and hats to wooden toys, embroidered lace and Christmas tree ornaments. Traditional Czech treats to check out include kolbasa sausages, smoked meat dumplings, and trdelnik (baked dough topped with sugar and walnuts). Just in case that's not enough Christmas spirit for you, Prague boasts several other markets, including a decent-sized one at Prague Castle.

6. Riga, Latvia
Somewhat off the beaten path during the holiday season, the Old Riga Christmas Market in Cathedral Square (Dome Square, a UNESCO World Heritage site) is worth checking out. It's not as large as some of the more well-known European markets, with only about 50 kiosks, but the variety of goods on sale makes up for its smaller size. Handmade silver ornaments, natural cosmetics, woolen products, hand-carved kitchen utensils, glass and ceramic decorative objects, candles, and more can all be found at the market, along with traditional Latvian delicacies like gray peas with bacon, gingerbread and more. Kids can visit with Santa or meet barnyard animals at a farm display, while adults can indulge in a glass of karstvins (mulled wine) while listening to live bands perform every evening.
7. Nuremberg, Germany – Christkindlesmarkt
Nuremberg's Christkindlesmarkt is one of the most famous in all of Europe. It's also one of the largest, with near 200 red-and-white striped stalls spread around the old town's central square. Colorful handmade crafts, oversized wooden nutcrackers, nativity scenes and the smell of food and mulled wine all vie for attention. While there, you should also check out the Children's Christmas Market (located right next to the Christkindlesmarkt) with its two-tiered merry-go-round, mini Ferris wheel, stream railway and "hands-on" booths. Plus, on the north end of the main square, the Sister Cities' Market brings an international flair to the festivities with crafts and delicacies from Nuremberg's eight sister cities around the world.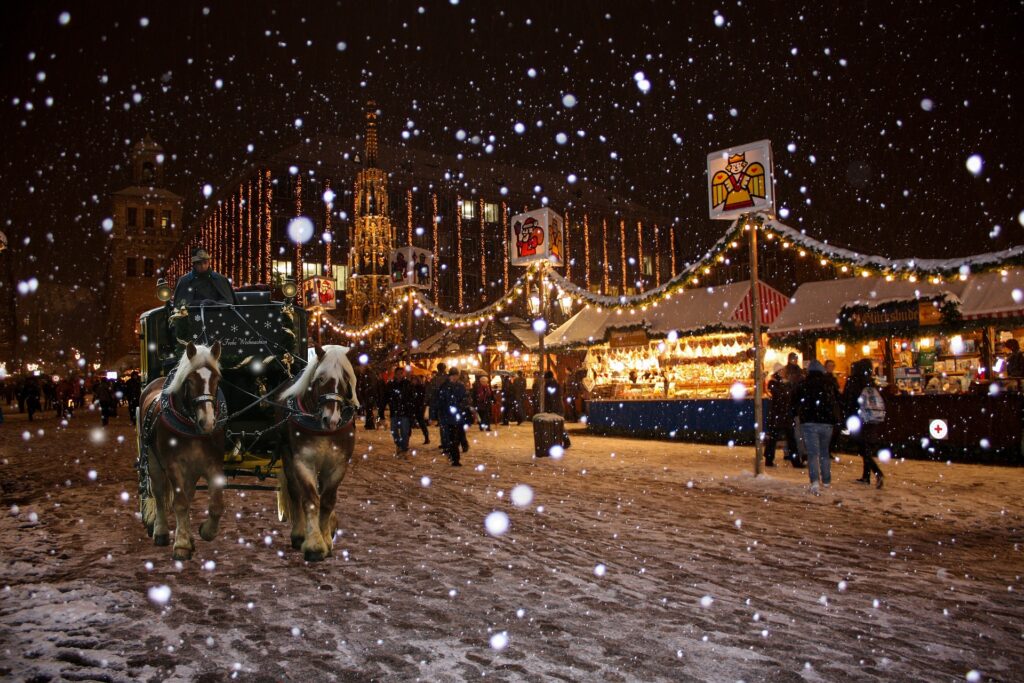 8. Monte Carlo, Monaco – Christmas Village
Compared to the rest of the markets on this list, the Monte Carlo Christmas Village is fairly small with only about 25 stalls selling handicrafts, jewelry, clothing, food and beverages. But what makes it special is its theme, which changes each year and is displayed through a variety of elaborate backdrops and sculptures. Past themes have included Noel Russe (Russian Christmas), Christmas in Canada, White Christmas, Father Christmas' Workshops and New Orleans. Held on the Esplanade Du Port Hercule, the market also features a Ferris wheel, which gives riders fantastic views of the city lit up all around, plus a skating rink and a vintage carousel.
9. Madeira, Portugal – Mercadinho de Natal
For clients ready to experience something a little less Bavarian in tradition, the Madeira Christmas Market (Mercadinho de Natal) offers something a little bit different – and warmer! The market, which is held in the central pedestrian area of Avenida Arriaga in the heart of Funchal, offers up a slightly different array of Christmas products include local flower arrangements, traditional Portuguese souvenirs, and Madeiran seasonal delicacies (try the sugar cane honey) and drinks. Daily entertainment includes Christmas carols and performances by local folklore groups.
Does this have you planning your next cultural adventure? Let Donna Salerno Travel help with the details, while you have all the fun!
Contact us today for your next amazing journey to a Christmas Market or another destination of your choosing.
We help with worldwide destinations! [email protected] or 888-777-7820 today.
Subscribe to our Donna Salerno Travel YouTube Channel; it's free! and stay connected with top travel tips and inspiration on Twitter: @DSalernoTravel

Donna
Donna Salerno Travel
888-777-7820