Europe – Where to Travel in 2024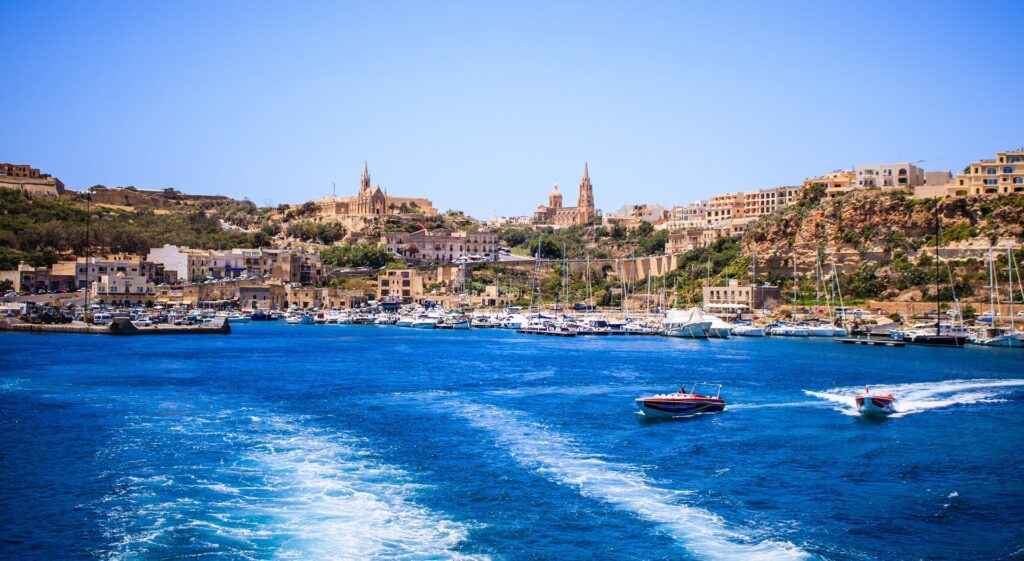 Europe travel in 2024 promises a lot of luxury, a little bit of adventure, and more than a few island escapes. Read on to learn more about a few top destinations in Europe for exceptional travel experiences.
Malta tops the list on where to travel in Europe in 2024. It might often get lumped together with Sicily (it's only 58 miles away) or combined with nearby Greece, but Malta deserves its own designation as a one-stop Mediterranean shop.
Between its clear blue waters, baroque masterpieces, sacred religious sites, and ancient temples predating the pyramids of Giza and Stonehenge—not to mention its beautiful collection of private palazzos, exclusive-use villas, Relais & Châteaux designated palaces, and elegant harbor homes-turned-internationally-renowned-hotels—there is an undeniable romanticism to Malta that rivals most of its African, European, and Middle Eastern neighbors.
We also love it for its accessibility. Direct flights are available from Frankfurt, Paris, Amsterdam, Rome, and London, among others. Plus, the short transfer times between experiences gives visitors more time to explore. English is the official language—the only Mediterranean country in which this is the case—and all races, beliefs, and orientations are welcome.
If you don't know this collection of islands in the Mediterranean, it's time to put them on the top of your 2024 list.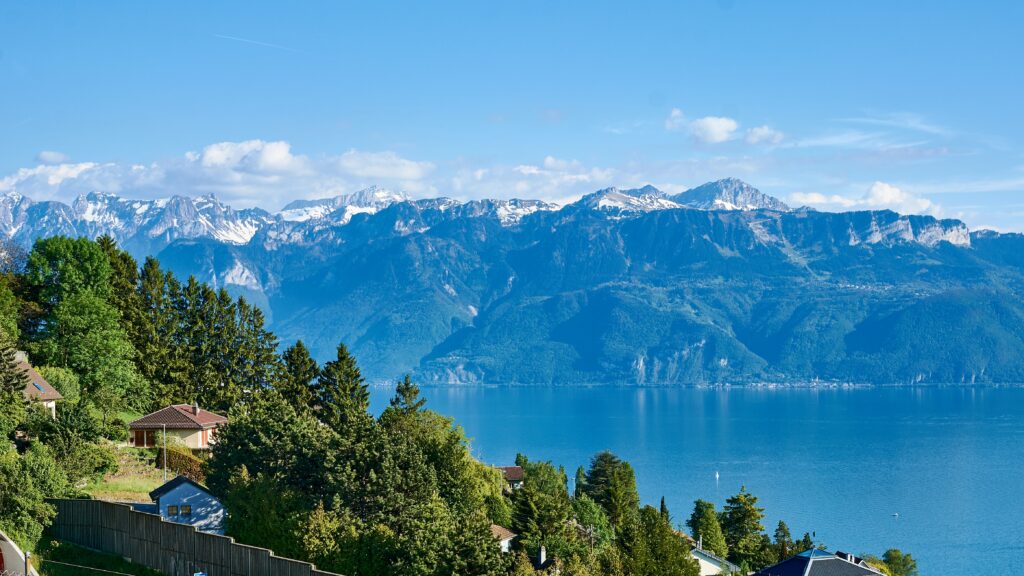 Nestled in the heart of Europe and Alps, Switzerland boasts an enviable location as well as effortless accessibility. (It benefits from 130 weekly direct flights from many U.S. cities, with more flights on the rise.) What makes it a top place for Europe travel in 2024, however, is its commitment to nature and sustainability without compromising luxury.
Switzerland's cities are clean, modern, diverse, and full of history. But the outdoors is where the country shines. Feast your senses on epic panoramas and mountain peaks. The country's famous trains — which run as smoothly and punctually as a Swiss watch — bring you up close to the country's endless collection of valleys, lakes, and mountains.
Whether you want to go wine tasting in Lavaux, meet with locals in the countryside, delve into the world of modern art, travel to "The Top of Europe" in Jungfrau in a private gondola, or simply luxuriate at an exceptional hotel, Switzerland can make it happen. It also makes an ideal add-on for any pre- or post-Rhine or Danube river cruise. Additionally, combine it with nearby Italy for a special mountains and lakes itinerary.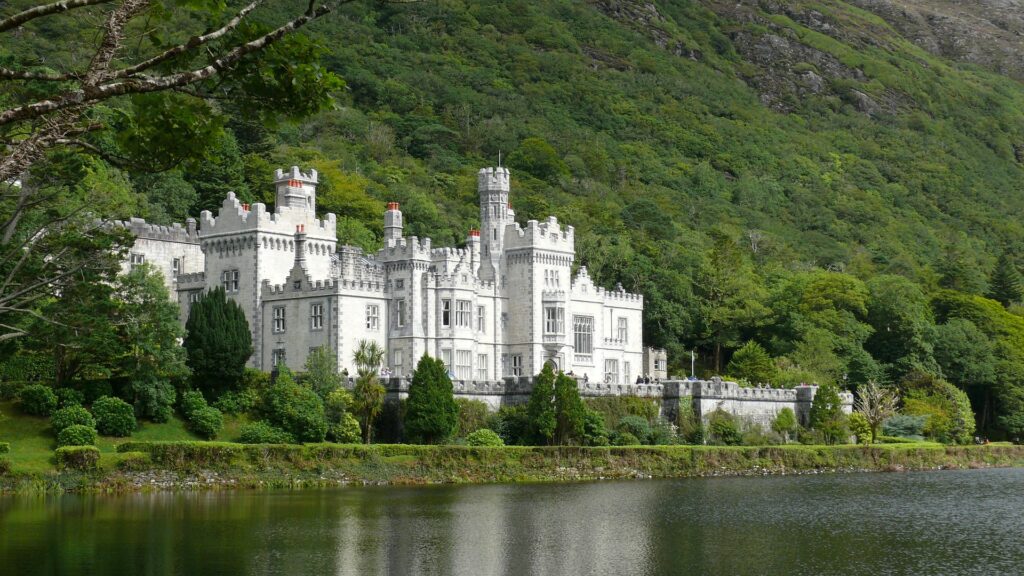 The Emerald Isle is back on the rise, with travel trending toward Ireland being one of the top places to travel in Europe in 2024. Indeed, when it comes to delighting in the finer things in life, Ireland is a natural choice. From world-class cuisine to world-famous hospitality, Ireland boasts one of the most welcoming cultures out there. The people here take great pride in making you feel like you've always belonged.
Across the island, lavish retreats await, from bubble domes beneath the stars to classic five-star castles and manor homes. Experiences, too, follow suit. Outdoors, falconry, horseback riding, archery, fishing, and golfing (at some of the best courses in the world!) welcome the adventurous. Meanwhile, those in search of the royal treatment will find it with private brewery tours, personal shopping experiences, and cruises along hidden rivers.
Combined with the stunning scenery, beautiful hotels, authentic and enriching experiences, Ireland offers the perfect opportunity to properly recharge, reinvigorate, and enjoy the craic.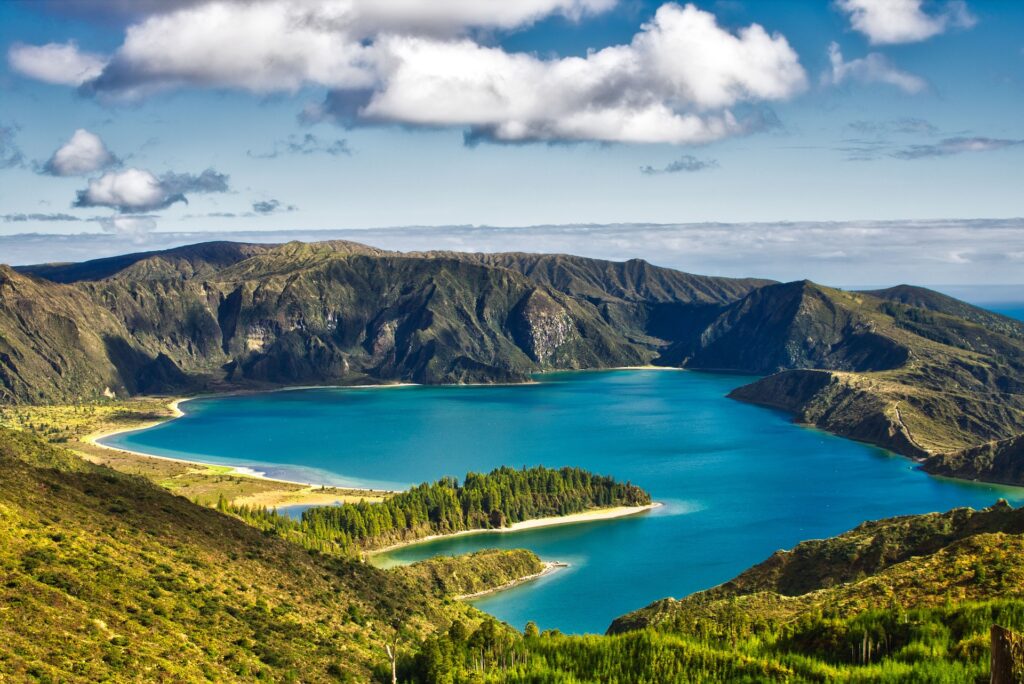 Comprised of 9 archipelagos and 8 Portuguese islets in the North Atlantic Ocean, the Azores reveal a hidden European gem. We adore it because of its volcanic landscape made up of peculiar rocks and inviting lakes. We also can't get enough of its water-based wonders. Indeed, it is one of the best places in the world to go whale watching, with 25 different resident and migratory species visiting its waters, the sperm whale being the most common. Plus, you can also go swimming with dolphins. (Up to 18 dolphin species can be spotted throughout the year.)
Another reason to love the Azores? Its sustainable practices. It has been consistently listed in the world's most sustainable destinations. With only around 246,000 inhabitants, the islands follow a similar conservation model as other protected islands like Rapa Nui and the Galapagos.
Activities here range from hiking and cycling, to diving and sailing. The International Golf Travel Market also considers the Azores one of the best and least exploited places to play golf. Water sports like canoing, kayaking, and snorkeling can be enjoyed in the volcanic calderas and small islets and caves found around the islands. Plus, given its volcanic origins, you will find a plethora of thermal pools and hot springs, which have been used since the 16th century.
Courtesy of K&D
Connect with us for more travel inspiration on Twitter, Face Book and the ever popular, Donna Salerno Travel YouTube Channel (over 5 milion views)!
Happy Travels

Donna Salerno Travel
888-777-7820
#Malta #Ireland #Azores #Switzerland