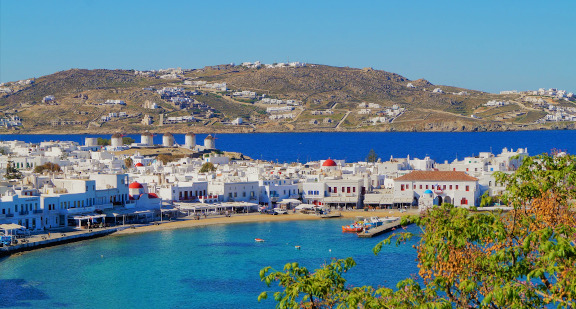 Greece is expecting to open for international travelers in JUL 2020
Some Good News . . Back To The Future!
All fifty states are now on the road to reopening. This is a great sign that the public is looking to get out and travel.
More positive signs about countries opening; India, Vietnam, Peru, Greece joining Croatia, Italy, France, Spain, Portugal and Iceland with clear dates for arrivals with no quarantine. Last week, we attended the Delta Airlines town hall meeting and was impressed with their preparedness for new travel guidelines in the air including increased sanitation, temperature checks, mask protocols, 60% seat capacity and an increase in schedules beginning in June 2020.
Things are changing quickly, so please keep reviewing our communications.
I am also pleased to see the number of new travel & booking requests increasing week by week for summer/fall/winter travel this year, Thanksgiving/Christmas holiday travel and 2021. Our clients continue to refer our services to their friends/family/co workers.
Thank you for the countless emails of support, they are greatly appreciated. From all of us, a big Thank You for all that you have done and are doing to get us all back to the future! I sincerely hope you took time over the three day, weekend to enjoy your families and loved ones and come back refreshed for positive changes.
When your are ready to book your next adventure, we're here to help you craft that seamless trip.
Contact us today so we can help plan your goal for travel.
Connect with us on Twitter (@DSalernoTravel), LinkedIn, Face Book Business Page, Pinterest on our Donna Salerno Travel You Tube Channel.

#onedaycloser #TravelMatters #TravelInspiration #DonnaSalernoTravel#Destinations #Travel #LivingWell
Best,






Donna

Donna Salerno Travel
888-777-7820
DonnaSalernoTravel.com