Luxury New Zealand Honeymoon
Love is in the air on our luxury New Zealand Honeymoon, a journey made especially for two. New Zealand's raw landscape, remote beaches, delectable cuisine, and award-winning wines are yours to experience together, accented by romantic surprises along the way.
Suggested journey at a glance
(Donna SalernoTravel customizes travel plans worldwide to your preferences and specifications!):
12 days/11 nights including Waiheke Island, Northland, Nelson, Marlborough, and Queenstown.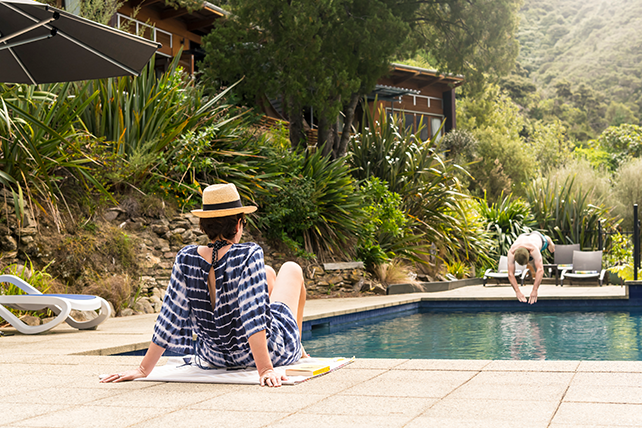 This suggested itinerary is just one way to travel to New Zealand on your own customized Donna Salerno Travel journey. Our designers are at their best when crafting a journey unique to you; contact us to get started planning, and read on to see one example of what's possible on a handcrafted trip.
North Island
The first stop on your luxury New Zealand honeymoon will be Waiheke Island, regarded as one of the finest islands in the world. Emerald waters meet sandy beaches and make the perfect setting for intimate strolls. The island also boasts a number of excellent vineyards and culinary treasures. Pair local wines with gourmet imaginings of the fresh delights pulled from the land and sea.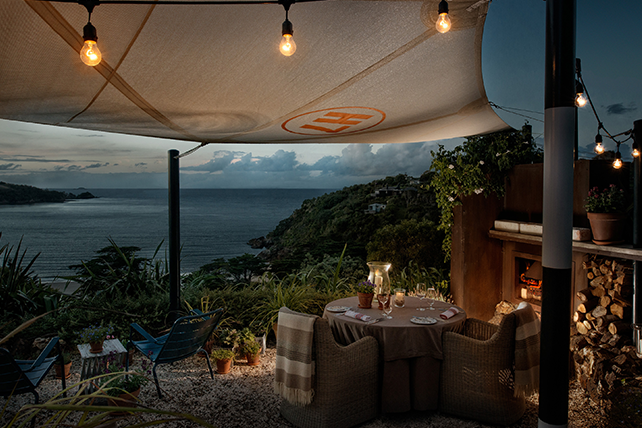 Next, head north to a raw wonderland of forests and wild ocean. Whangaroa and Rangaunu Harbors look spectacular from above on your own private flyover. See the Tasman Sea and Pacific Ocean churn from the Cape Reinga lighthouse. Northland is a raw and remote corner of New Zealand, which makes it just the spot for couples to unwind among nature. At Kauri Cliffs the spa treatments, saunas, and swimming pools tucked within dense forests are the pinnacle of relaxation.
Hit the links at the golf courses shouldered by plunging cliffs and blue seas. At the Pink Beach, the sand transforms into a romantic hue as the sun sets. You and your loved one will share a fresh seafood dinner with a view, in awe of Mother Nature's beauty.
South Island
Continuing on your honeymoon journey, you will head to the South Island and Nelson. Explore the hidden bays and beaches of the area on a private boat, spending the day lounging on board or jumping into the water. Lovers of wine will relish Nelson's selection. This sunny section of the country has attracted wine and craft beer producers from around the world, and there are plenty of art galleries to explore too.
Be the captain of your next adventure through Marlborough Sounds and its bays and beaches. A private catamaran whisks you off to Motuara Island, Ship Cove, and Resolution Bay. Swim and snorkel in the emerald water and hike hand-in-hand through the bush.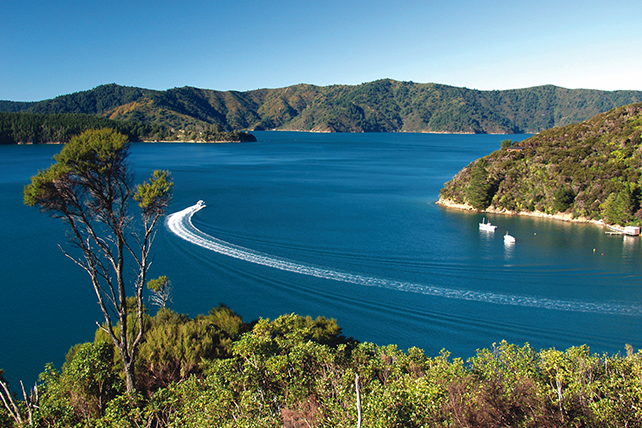 In Queenstown, cozy up in a cedar hot tub at your accommodations and unfurl a picnic (with champagne of course) next to an alpine lake in Fjordland. Your private scenic flight over the white and turquoise glaciers will leave you lost together in the sheer tranquility.
The grand scale of New Zealand's natural wealth is without a doubt the perfect backdrop for a romantic honeymoon for two. Every moment can be completely customized with your Donna Salerno Travel expert to take full advantage of your time together on these magical islands. Arrange private dinners, secret spa days, and many more magnificent experiences with your Donna Salerno Travel designer.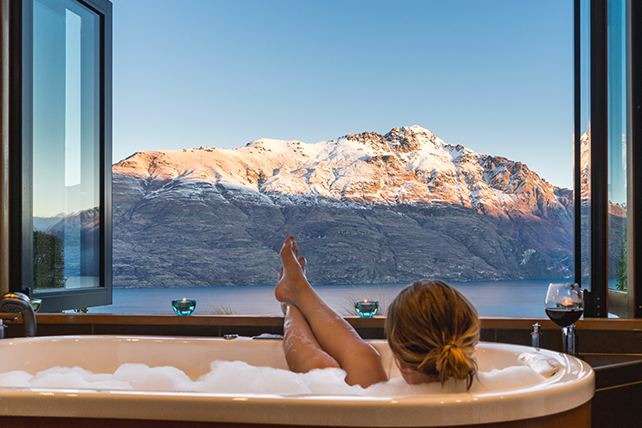 Make your luxury New Zealand honeymoon wholly your own by customizing your trip. Contact Donna Salerno Travel today, to get started. In the meantime, follow us on Twitter and Facebook for more travel inspiration.

Donna
Donna Salerno Travel
888-777-7820