Garden Glory: The World's Most Gorgeous Green Spaces
Gardens across the globe have inspired poets and princes. We're dreaming of casual strolls in exotic locales, the fragrance of blooming flowers, and the feeling of fresh grass brushing against our feet. Take a walk in the park and consider including one of the world's most gorgeous green spaces to your next custom journey.
Christchurch and Canterbury Gardens, Christchurch, New Zealand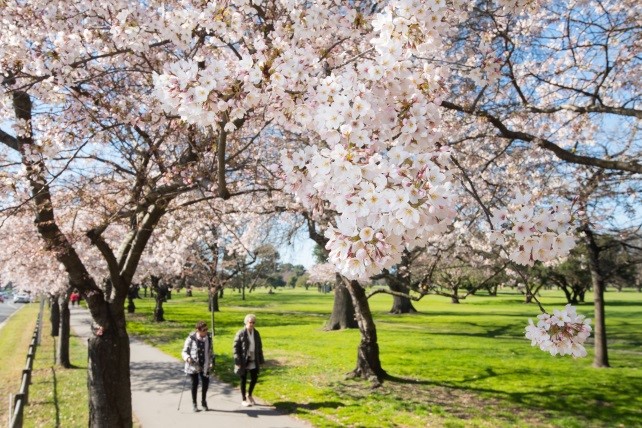 Stop to smell the roses in Christchurch's award-winning gardens. Indeed, the city itself is known as the Garden City. That's because green spaces take up one-third of the urban area. Fill your lungs with fresh air as you walk along the banks of the Avon River. European trees line the river reminisce of the English towns of the early settlers. Weeping willows, succulents, banana trees, and exotic flowers are a treat for the senses. In addition, go on a private tour of an emerald expanse with the head gardener of nearby Otahuna Lodge, a 115-year-old estate. See our Wonders of New Zealand suggested journey to explore Christchurch and even more of the country's natural treasures.
Photography provided by Neil Macbeth
Eram Garden, Shiraz, Iran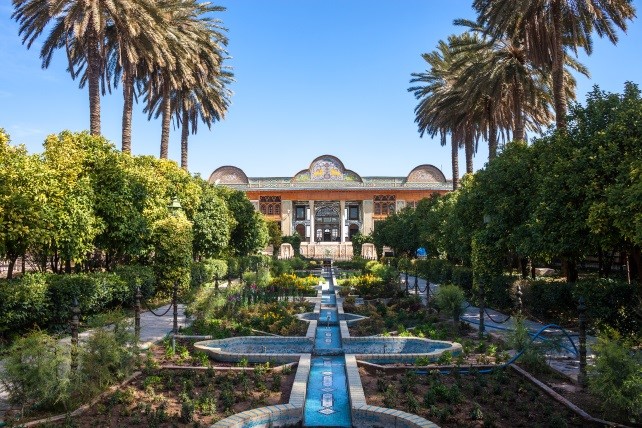 Pretty gardens known as baghs are popular in Iran and an important part of Persian culture. The UNESCO-listed Eram Garden is one of the country's favorites, and we can see why. Reflective pools glimmer among rows of aromatic blooms visited by fluttering nightingales. Tucked within these One Thousand and One Nights-style gardens is the tomb of the world-renowned poet Hafez, visited by those hoping to be inspired by his verses of love and the Divine.
Boboli Gardens, Florence, Italy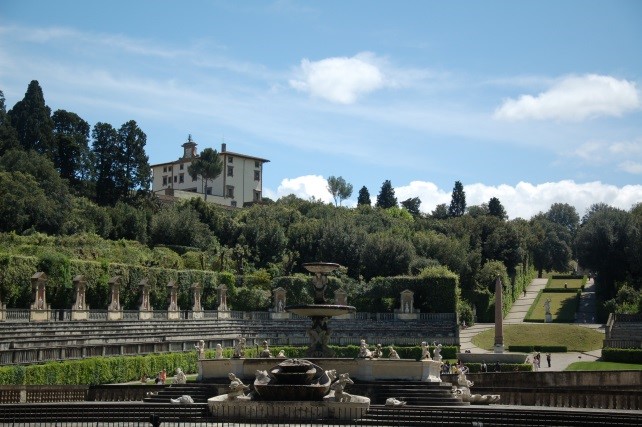 Florence is no stranger to some of the world's most beautiful green spaces. Markedly, its Boboli Gardens live up to the city's reputation. The gentle slopes of the manicured gardens offer views of the Tuscan countryside that would have easily inspired Michaelangelo to create more masterpieces. Sculptures dating back to the 16th century dot the garden among the roses and manicured hedges. Once only open to the Medici family living in the nearby Pitti Palace, today anyone can feel like a royal as they wander the pretty pebbled paths, admiring the bubbling fountains. Undoubtedly, Tuscany is a timeless treat and we suggest you dig into some of its culinary treasures on our Taste of Italy journey.
Kirstenbosch Botanical Garden, Cape Town, South Africa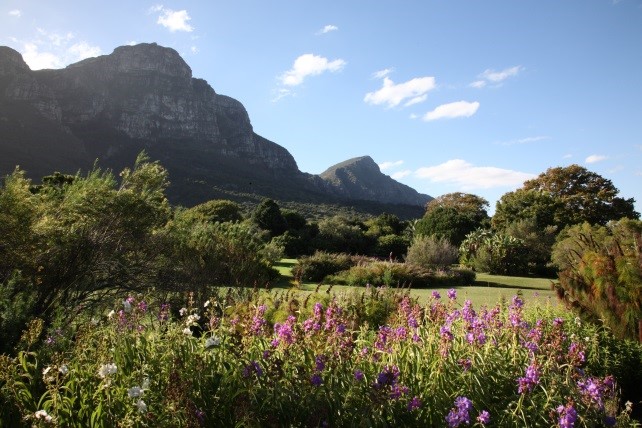 Even though Cape Town has its fair share of sights, taking a drive out of the city will reveal a tranquil world of fynbos and flowers carpeting the eastern slopes of Table Mountain. Kirstenbosch Botanical Garden is home to over 7,000 species of plants. The roots of this UNESCO-listed garden began in 1913 when it was converted from a farm into a botanic garden celebrating the country's indigenous flora. We feature a visit to this garden during a private Cape Point drive. No matter the season, there's something to see on our Luxury South Africa Honeymoon journey.
Versailles, Paris, France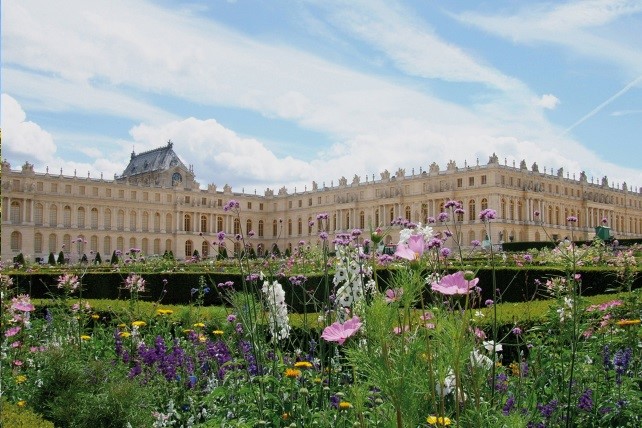 The expansive royal palace and gardens of Versailles are a must-do day trip from Paris. Significantly, it is known as the playground of Marie Antoinette and once home to the French royal family. Not only is the interior of the palace and its decadent Hall of Mirrors are a spectacular sight, but also its gorgeous green spaces and gardens are the real treat. Surprisingly, they took over 40 years to complete! Explore the geometrically-aligned flowerbeds, paths, terraces, ponds, and Bassin de Neptune fountain with 99 spouts. Marie Antoinette sought privacy on the grounds and built her own little estate here. Of course, a perfect slice of French joie de vivre can be enjoyed on our France Through the Ages itinerary.
Kenrokuen, Kanazawa, Japan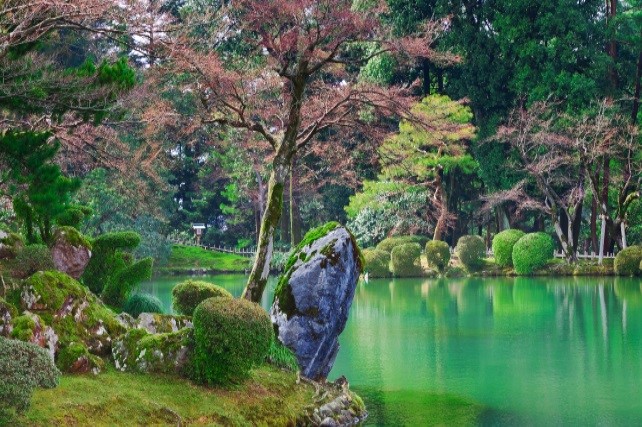 Draped in a powdery blanket of snow in the winter and filled with a canopy of cottony pink cherry blossoms in the spring, the Kenrokuen Garden in Kanazawa, Japan is beautiful no matter the season. Sip on a cup of warm brew in one of the tea houses with a serene view of the moss-covered rocks and emerald ponds. Learn more about Kanazawa's art and history on our Haute to Handicraft journey.
Majorelle Gardens, Marrakesh, Morocco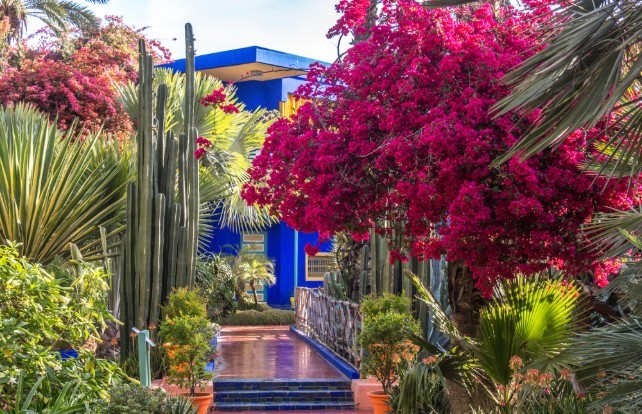 This 1920s garden is a painting come to life with marble pools, spiky cacti, banana trees, and bursting bougainvillea. Despite years of neglect, fashion designer Yves Saint Laurent (who had an affinity for Morocco) restored it into a bewitchingly beautiful garden. While here, gain a little cultural knowledge at the on-site museum displaying a range of Berber jewelry, finery, and objects.
Ready to take a walk in the park through one of the world's most gorgeous green spaces? Contact Donna Salerno Travel, Destination Specialist, to get started. Additionally, for daily travel inspiration, follow us on Twitter.
Source: Courtesy of K&D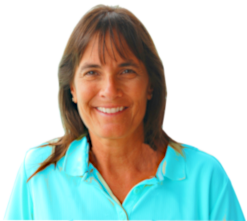 Donna
Donna Salerno Travel
888-777-7820