EXPERT TIPS AND TRICKS FOR MAKING FLIGHTS GO EASIER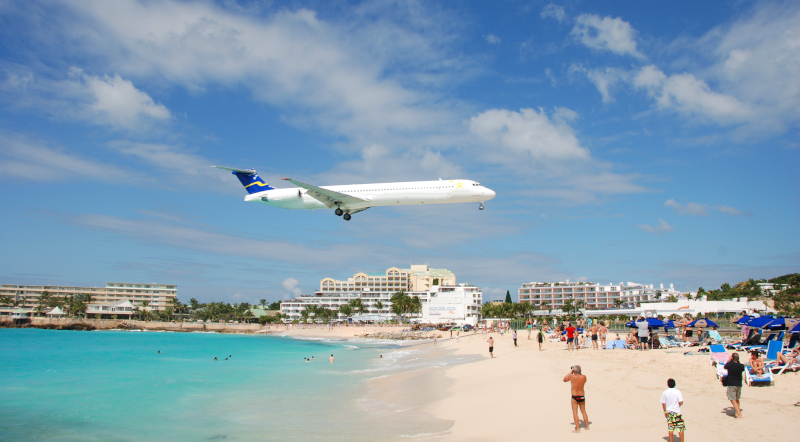 Flight cancellations, delays and misplaced luggage are a fact of post-pandemic travel. What can you do?  Travel Consultants share their best practices. 
The chances of your flight arriving on time are improving, but still far from assured. More than one in four flights are delayed and nearly two percent are outright canceled, according to the latest figures from the Department of Transportation (SEP 2022).
Terri Coon, CTA, owner/advisor, chalks it up staffing, an issue plaguing many industries. "Airlines, airports, and every travel company laid off so many people during the pandemic. Getting new people in and trained takes time. It may be a few years to be fully back on track," she said.
Even in the best of times, flights are delayed and canceled.
Marc Casto, ASTA Board Chair, offered five steps travelers can take to minimize their chances of facing disruptions:
Take the first flight of the day. "Frequent travelers know the first flight is the least likely to cancel."
Bring carry-on luggage only. "That way, your bags will arrive with you."
Enroll in TSA PreCheck or Global Entry (if traveling abroad). "Shorter lines through security are always a bonus. To move even faster, consider joining a biometric-based program like Clear."
Fly nonstop, when possible. "One less flight is one less problem that can occur."
Weigh the benefits of regional airports. "They generally have shorter security lines and better on-time performance, but when faced with a service disruption, they don't have expansive ground operations to minimize the impact."
Casto also advised travelers to use a travel consultant. "They have access to information and decision-makers not available to individual travelers and can advocate on your behalf if there's an issue."
If you can't fly non-stop, choose your connections carefully.
"You're more likely to have winter delays connecting in Chicago than Dallas," said Coon. "I also keep tabs on airport renovations and avoid routings through those airports when possible."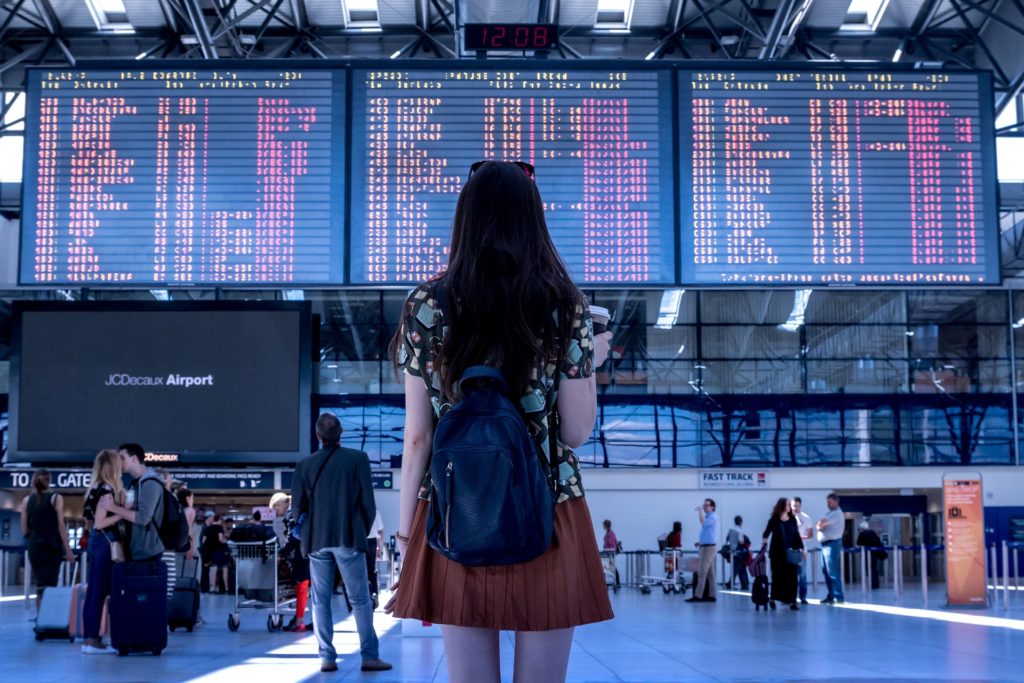 STAY CALM
The first and most important course of action when faced with a problem is to not panic, said Casto. "If you worked with a travel advisor, they can help navigate the next steps."
"Otherwise, when you join the long line of frustrated travelers at the airline service desk, remember that the gate agent, the flight attendant, the pilot, and all other passengers are interested in the same thing as you–arriving on time and with minimal stress. While it may be cathartic to draw attention to your issue, it is usually counter-productive," he stressed.
"Everyone is doing the best they can," agreed Coon. "People are more likely to help someone being nice and understanding than a person screaming demands at them."
Most importantly, experts advise allowing extra time every step of the way. Arrive a day or two before a cruise departure or tour. Allow more than the allotted connection times if you are changing planes. With ample time cushions, you can arrive relaxed and in time, even if you're running late.
#DonnaSalernoTravel is ready to book your next vacation.  We offer contract air which is usually lower than regular published air that you can get on your own. Let us take the stress out of travel planning.  We take care of all the details while you have all the fun! Contact us today to plan your escape! 
Connect with us and see more travel inspiration on Twitter or Donna Salerno Travel You Tube Channel – subscribe today, its FREE!

Donna
Donna Salerno Travel
888-777-7820
Courtesy of ASTA