Multi-Generational Travel: Luxury Family Vacations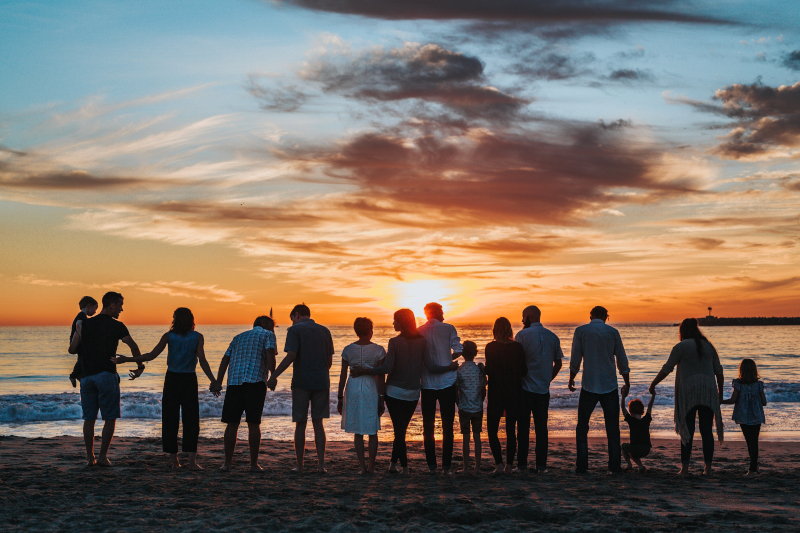 Multi-generational travel can be arduous to plan. But with Donna Salerno Travel, your next luxury family vacation promises to be seamless.
From a classic safari through southern and eastern Africa to a historical journey through Europe, we have planned it all. We can also organize a mindful excursion in southeast Asia or a well-rounded outback adventure in Australia. Alternatively, escape to the great outdoors in Latin America or the United States. No matter the destination, Donna Salerno Travel can craft a luxury family vacation in any corner in the world. Indeed, these hand-crafted custom journeys keep everyone excited and engaged. They also allow you to make the most of your trip together.
Our destination portfolio boasts more than 100 countries. And in each and every place, our luxury travel consultants can find something to please seasoned travelers and inspire the youngest members of the party.
Multi-Generational Travel with Donna Salerno Travel
Once you've decided where you want to go, planning your family vacation doesn't have to be hard. Our Donna Salerno Travel luxury travel designers have been planning multi-generational travel itineraries for decades. We know that traveling with the whole clan is not only possible, it's rewarding. Donna Salerno Travel can keep the youngest guests engaged and organize age-appropriate activities. We can also mix in alone time, all while incorporating little surprises along the way. As with every Donna Salerno Travel itinerary, you can expect the highest level of personalized service and luxury. Who knows? You may even find that the younger members of your group return with the thirst for future travels. That's a gift that will carry them for the rest of their lives.
Are you ready to embark on a multi-generational travel journey with your loved ones? Contact your luxury travel designer and let the journey begin.

Climbing Kilimanjaro, meeting Masai, and volunteering together – a party of 15 ages 5 to 69 embark on a safari excursion through Tanzania with Donna Salerno Travel expert planning. If you can dream it, we can help with all the details.

A well-traveled group of family members ranging in age from 8 up to 80 take time to traverse through Botswana and South Africa and find something exciting and memorable for everyone. We can curate your dream trip and include special celebrations along the way.

The family who plays together will be thrilled on this journey – it's 12 days of climbing, biking, hiking, and paddling through Thailand's natural beauty, suited for adventurers of all levels.

This isn't a typical family road trip through the "Wild West" – with private flight-seeing excursions and wildlife tours through the National Parks, you'll see the USA in style.  With luxury 'ranch' stays that offer a plethora of activities for any age.

Embark on an Australasian adventure with a curated 13-day luxury tour in friendly Kiwi country. Jaunt north to south, leisurely discovering the beauty and diverse landscape.

Imagined with families in mind, this 10-day Costa Rica family itinerary whisks you away to the Northern Plains of the Arenal Volcano, the South Pacific Highlands, and the sunny Northern Pacific Coast of Guanacaste.

Experience family-friendly accommodations, secret countryside escapes, and plenteous splashes in both thermal and ocean waters. From the excitement of London, to the unforgettable sights of Stonehenge, to kayaking in the Welsh countryside, there is something for everyone on your luxury UK family trip.


Your exclusive Luxury Croatia Island Hopping Tour. Discover Croatian hidden gems via a week long Croatia family yacht charter through the Dalmatian islands. From Brač to Mljet, there is simply nothing like exploring Croatia by private yacht with the ones you love. We help with luxury land-based vacations too!
Courtesy: K&D

Donna
Donna Salerno Travel
888-777-7820