Destinations to Combine with Croatia – 4 Places to Extend Your Trip
Croatia is one of the most requested destinations in our worldwide portfolio. The small country sits at a unique crossroads of culture – where the Balkans and Central Europe collide. For the luxury traveler, it offers beauty, exclusivity, and five-star accommodations. Croatia is undeniably a standalone destination. However, combining it with a few days in another country allows you to see more of the world on one trip. Here's four destinations to combine with Croatia for one unforgettable trip.
Four Destinations
Croatia, Slovenia, Montenegro, and Bosnia & Herzegovina all emerged out of former Yugoslavia and are arguably some of the most beautiful destinations in Europe. While they may have been part of the same country at one point, there are striking differences between them, most notably in the culture of each destination. Meanwhile, Italy to the west share's similarities in both cuisine and culture with Croatia.
Slovenia
Pairing Slovenia and Croatia makes a lot of sense. While Croatia is becoming a travel hotspot, its neighbor Slovenia remains one of the world's best-kept secrets. Combining Slovenia with Croatia gives you the best of both worlds.
Slovenia sits nestled between the Alps and the Mediterranean. Its diverse landscape of snowcapped mountains, rolling green hills, and the sunny coast creates a veritable outdoor playground. As such, it is one of the world's best destinations for outdoor lovers.
Slovenia is a land of fairytale landscapes with stunning natural scenery. Its most notable landmark is undoubtably Lake Bled, one of the world's most beautiful lakes. Surrounded by mountains with a castle perched on an overlooking crag, Lake Bled is home to St. Mary's, a 17th-century church which sits on an island in the middle of the lake. It does not get any more picturesque than this.
Another natural wonder, the Soča River, also deserves praise as one of the most beautiful rivers in the world. It has a distinctive bright blue hue, and the water is so clear you can see the fish swimming beneath the surface. It's an ideal river to kayak with class I-II rapids that twist and turn through the Soča valley.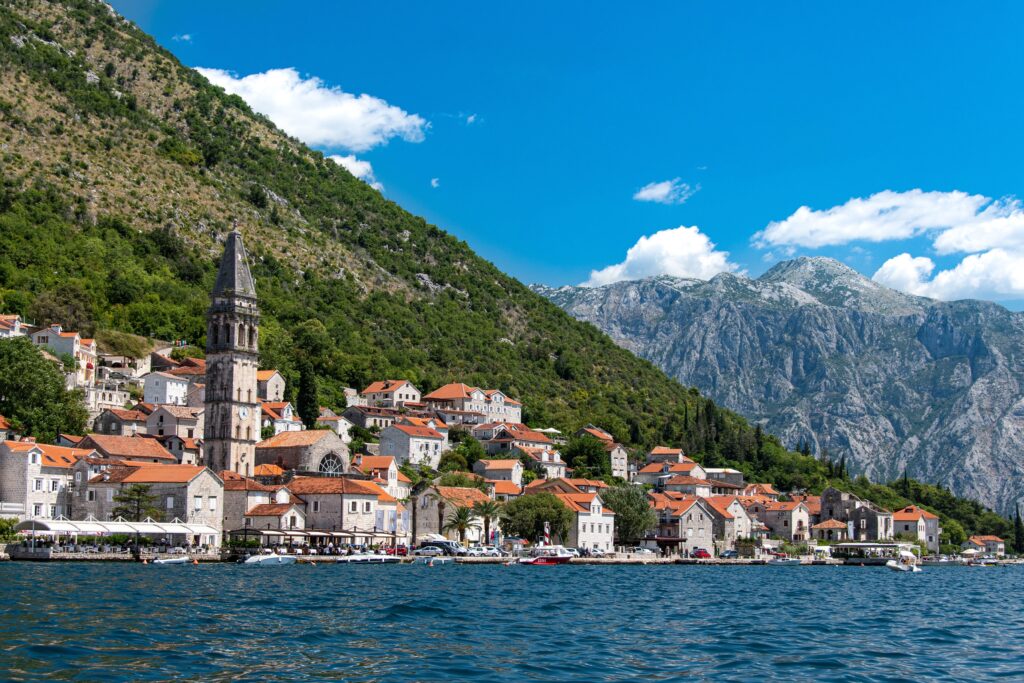 But Slovenia's beauty isn't only found above ground. Below the surface, Slovenia boasts a dramatic subterranean landscape of caves, caverns, and underground streams as well. Postojna and Škocjan are two of the country's most famous caves, but there are tons to explore.
Besides its natural wonders, Slovenia sits at a crossroads of culture. Influences from Italy, Croatia, and Austria converge in the small country. You can see the influences in the Venetian coastal towns and Hungarian-style farmhouses further inland. What's more, you'll find Gothic churches in the Julian Alps and art nouveau in the capital city of Ljubljana.
Another reason why Slovenia is such a natural fit with Croatia is due to their mutual passion for food. Italy, Austria, Hungary, and the Balkans all lend inspiration in Slovenian cuisine, which places a strong emphasis on fresh and local produce.  Slovenia is an unassuming foodie destination, but one of the world's most renowned gastronomic experiences is at Hisa Franko. There, award-winning Chef Ana Roš prepares an eclectic meal rooted in the surrounding Alpine landscape's cuisine. There's no shortage of great wine in Slovenia either, with a wine tradition that goes back 1,200 years.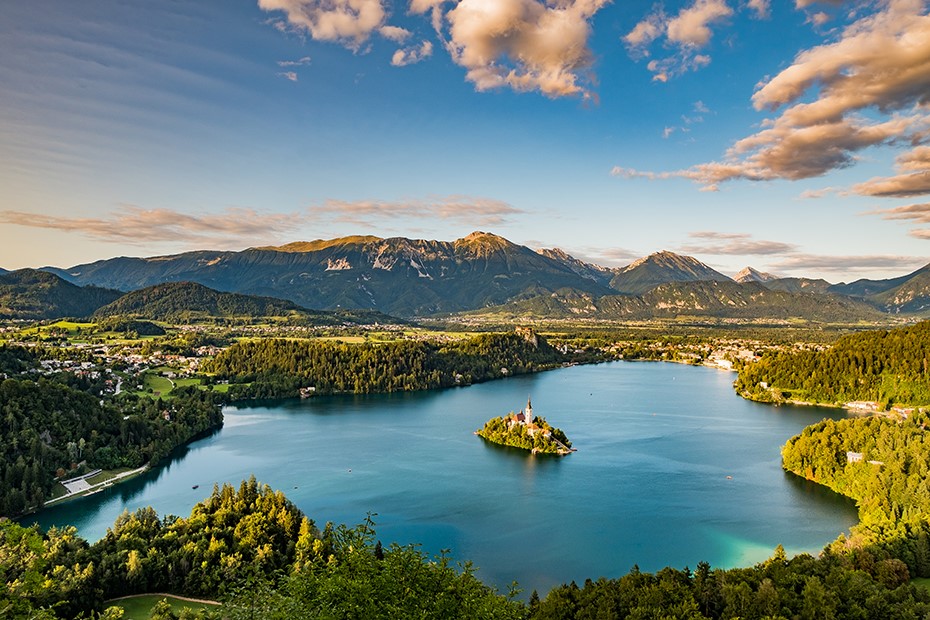 Montenegro
Montenegro is tiny but mighty. The small country has a lot to offer in terms of landscape, culture, and outdoor activities. Walled towns dot its shores, and yachts line the marinas. Due to its geographic location, you will also find a mix of Orthodox churches, Roman ruins, fortresses, and mosques throughout the country.
The good news is that if you're short on time, Montenegro is an easy day trip from Dubrovnik . From Dubrovnik, you could be at the border crossing in about an hour and a half and then, travel around the beautiful fjord-like Bay of Kotar and spend time in the UNESCO World Heritage Site of Kotar. Walk the narrow streets and climb to the top of the 14th century town walls for a stunning view of the bay. Kotar is also home to the Maritime Museum of Montenegro which lays out the seafaring history of this region.
However, we recommend staying for longer than a day. One&Only's first foray into Europe with the opening of One&Only Potonovi, signals that Montenegro is about to become Europe's next big destination, ushering in a new era of luxury into the Balkans.
In the town of Porto Montenegro, you'll also find another luxury offering with the Regent Porto Montenegro. It overlooks the Bay of Kotar and can also be reached by private yacht, with its marina just a few nautical miles inland from the mouth of Boka Bay. Finally, there is Aman Stevi Stefan, which is located on a small private islet in a 15th century fortified village. Its privacy, serenity, and location near Budva further contribute to Montenegro's luxury offerings and appeal.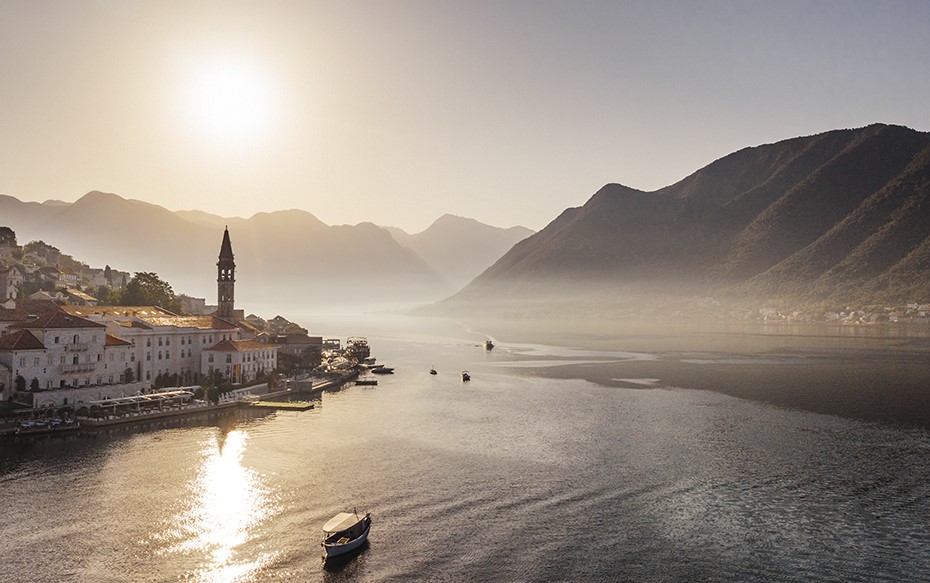 Bosnia & Herzegovina
The culture of Bosnia & Herzegovina is a big draw to the country. Here, Ottoman and Austro-Hungarian histories meet. While Croatia feels more like Italy, in Bosnia & Herzegovina next door you might question whether you are in Turkey. Walking down the shopping streets feels a bit like walking through a Turkish bazaar with hand-hammered copper goods, delicate lace, carpets, and jewelry all made by local artisans. Wineries dot the countryside, punctuated by dramatic mountains and medieval castles.
Mostar is the most natural fit to pair with Croatia as it is located only about two and a half hours from Dubrovnik. Mountains surround the charming cobblestone city, with the iconic 'Old Bridge' over the Neretva River connecting the two parts of the city. The Ottomans built the original bridge in the 16th century. However, it was destroyed in 1993 during the devastating Bosnian War. The bridge was rebuilt as close to the original as possible, using the same materials and Ottoman construction techniques.
Head a little further into Sarajevo, a thriving city with a vibrant café culture. In the center of town, you'll find remnants from the Ottoman era, set within a valley of red-roofed homes. Sarajevo is a city of multiple faiths. From synagogues to churches and green copper-domed mosques, people of all faiths worship side by side.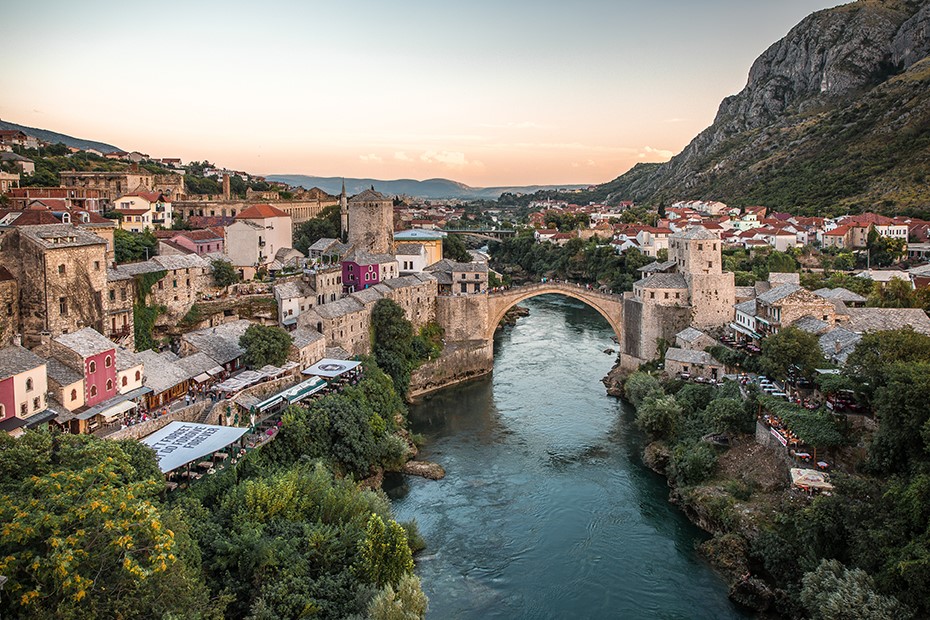 Italy
Italy is one of the most popular European destinations. Therefore, combining it with Croatia, a country on the rise, gives you the opportunity to see two amazing places with one trip. The most accessible Italian destination from Croatia is Venice, which is located three hours by car from Rovinj or a quick one-hour flight from Dubrovnik.
The city is celebrated for its engineering marvels, Venetian Gothic architecture, and its continuing patronage of the arts in all forms. You see it in the elaborate and intricate colors of Venetian glass, hand-crafted on the nearby island of Murano, or in the contemporary art on display during the Venice Biennale. Of course, St. Mark's Basilica is one of the most stunning architectural accomplishments in the city, with gilded mosaics and an opulent design. Together with its art and architecture, celebrated canals, and tucked away piazzas and gardens, Venice is one of the most beautiful cities in the world. So why not pair it with one of the most beautiful countries in the world, Croatia?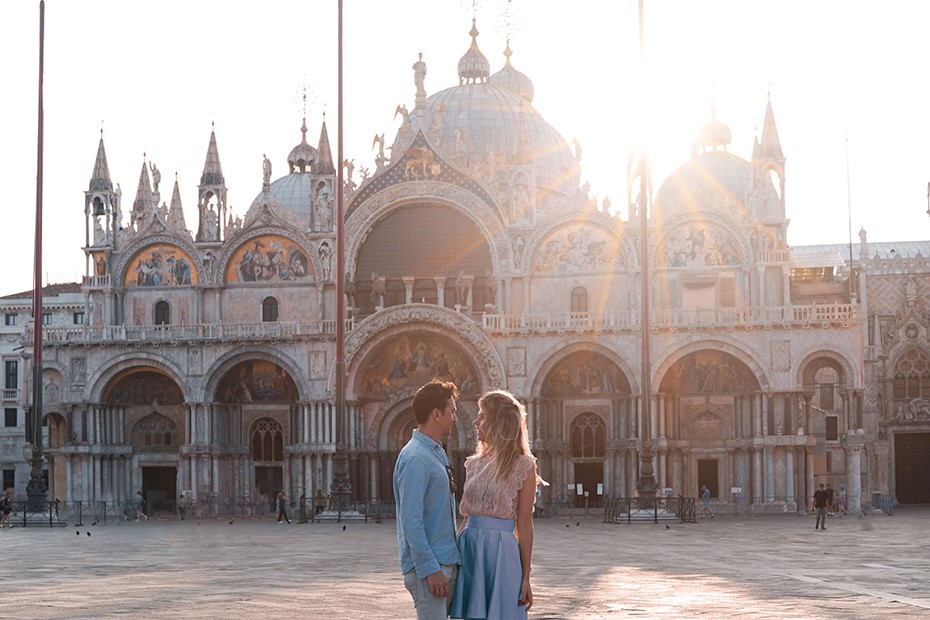 Courtesy K&D
Traveling with Donna Salerno Travel
Ready to combine one of these destinations with Croatia on your next journey OR want to combine several countries of your own? Start your adventure today by contacting us to discuss your ideal trip. We'll create a custom journey just for you. In the meantime, follow us on Twitter for daily travel inspiration. You'll love where we take you!
#DonnaSalernoTravel
#LuxuryTravel #Travel2023 #Croatia #Slovenia #Montenegro #Bosnia #Herzegovina #Italy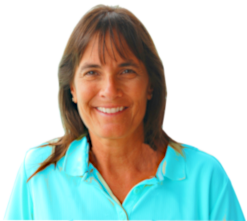 Donna
Donna Salerno Travel
888-777-7820