Top 10 Places To Travel While the US Dollar Is Strong in 2022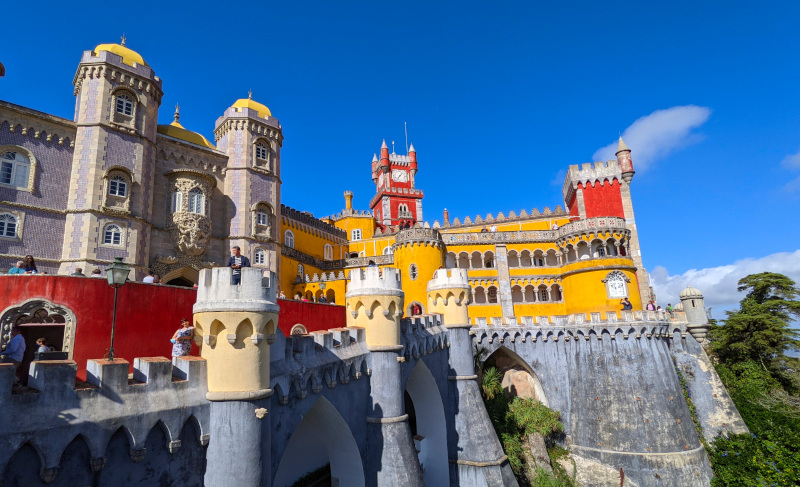 Always good to know top destinations that the US Dollar will stretch farther! Let Donna Salerno Travel help with upcoming destinations that work well for your next adventure & beyond! Maximizing your vacation dollars and fun to wonderful sights, creating your best travel memories.
Pack your bags and get ready to explore.
| | |
| --- | --- |
| Austria | 1 USD – 0.93 Euro |
| India | 1 USD – 77.56 Indian Rupee |
| Brazil | 1 USD – 4.74 Brazilian Real |
| South Africa | 1 USD – 15.48 South African Rand |
| Mexico | 1 USD – 19.50 Mexican Peso |
| Italy | 1 USD – 0.93 Euro |
| Portugal | 1 USD – 0.93 Euro |
| Croatia | 1 USD – 7.01 Croatian kuna |
| The Netherlands | 1 USD – 0.93 Euro |
| Greece | 1 USD – 0.93 Euro |
| Australia | 1 USD – 1.39 Australian Dollar |
| Belgium | 1 USD – 0.93 Euro |
| Canada | 1 USD – 1.27 Canadian Dollar |
| Sweden | 1 USD – 9.78 Swedish Krona |
| Ireland | 1 USD – 0.93 Euro |
| Japan | 1 USD – 127.54 Japanese Yen |
| Turkey | 1 USD – 16.39 Turkish lira |
| Argentina | 1 USD – 120.00 Argentine Peso |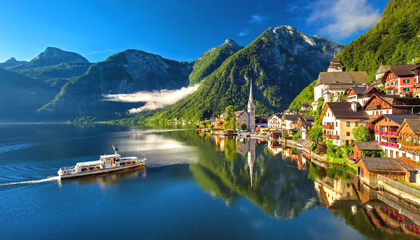 Known for the famous State Opera House in Vienna, Austria is one of the least expensive countries you'll visit. Wander around cobbled streets and reading in a cozy bookstore or chilling at a boutique cafe. Discover the hidden gems of history and gourmet dining.
Major Locations: The Vienna Hofburg, Salzburg Altstadt, Schönbrunn Palace, Melk Benedictine Abbey, The Spanish Riding School, etc. The exchange rate of the Euro currency is 1 USD to 0.93 Euro which is absolutely a great deal to hop on.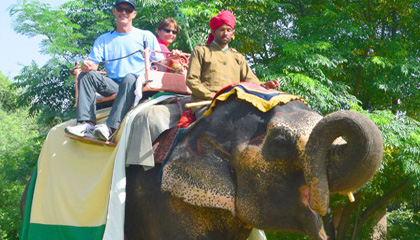 India can be one of the best values that are worth exploring. India has so much to offer. Explore Mumbai, the rock cut cave temples on Elephanta Island, the unparalleled Taj Mahal, the romantic palaces and forts of Rajasthan, ride an elephant in Jaipur and experience the Hindu temple at Khajuraho.
Major Locations: The Red Fort, trip to seven sisters in Cherrapunji, Beaches in Goa, Kerela, Deserts in Rajasthan. 🐘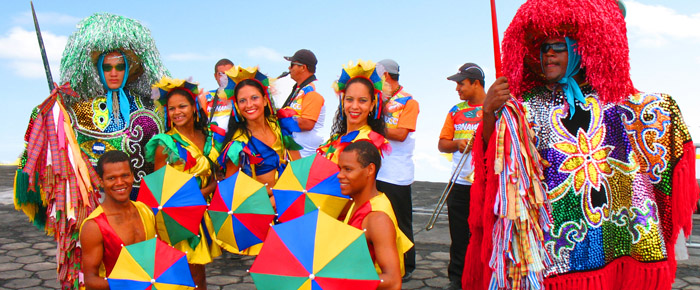 From the Amazon Rainforest to the Amazon River, Brazil has got a lot to do if you plan. If you are foody by heart, try the authentic cuisine that Brazil has to offer! Let us help plan a cooking class or food tour that tantalizes your tastebuds.
Major Locations: Cristo Redentor, Tijuca National Park, Sugar Loaf, the Iguaçu Falls, Copacabana Palace, Rio's pre-Lenten Carnaval are a few things you must not miss. 🌊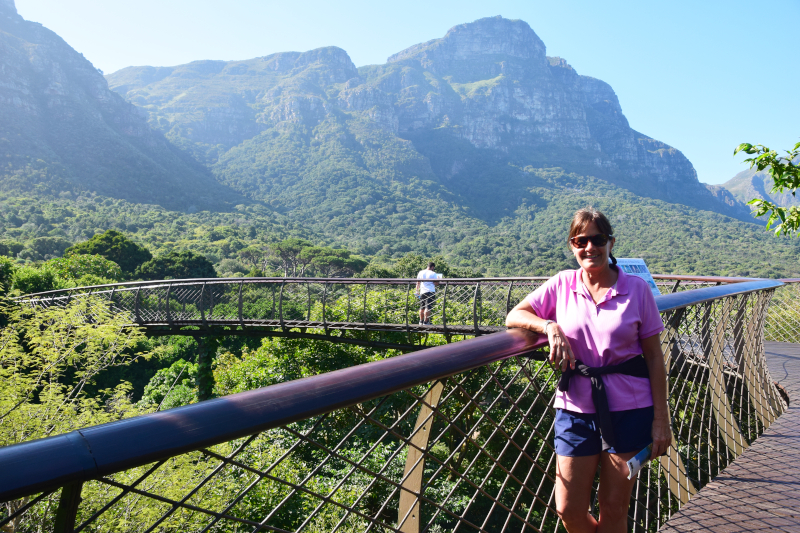 Officially known as the Republic of South Africa, this country is wonderful for experiencing the Great Safari with The Big Five. The landscapes are gorgeous that include great gaping gorges, and mind-blowing African creatures, the Golden Savannah gives you all the reasons to visit Africa once. But foodies 👨‍🍳and wine aficionados 🍷 love it too!
Major Locations: Kruger National Park, the city of Cape Town, the Garden Route, Stellenbosch, and the spectacular Drakensberg, are a few things you must not miss.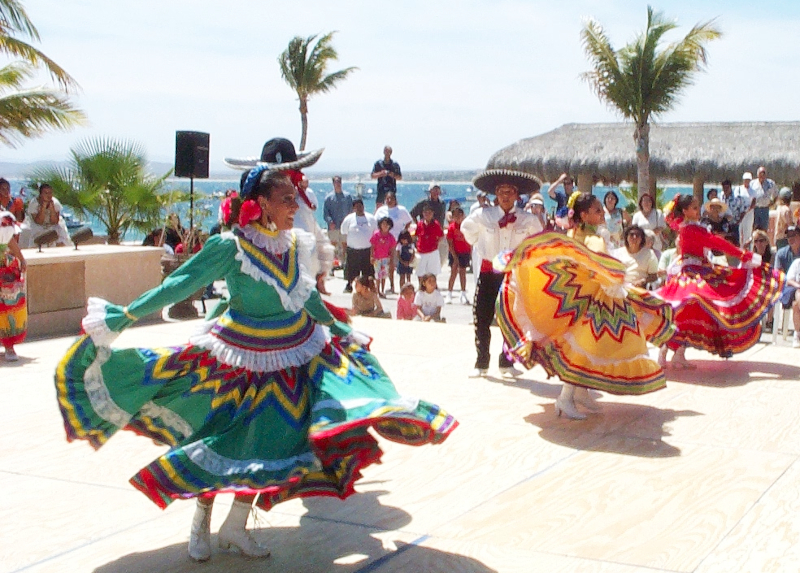 Mexico is one of the favorite places for North Americans, with heritage sites, places like San Miguel de Allende, Chichén Itzá, and Uxmal, are quite famous to visit. Known for its cultures you'll also witness dance traditions and music festivals that are unique and fun.
Major Locations: The island of Cozumel, Puerto Vallarta, Los Cabos, San Miguel de Allende, Playa del Carmen are worth a visit. 💒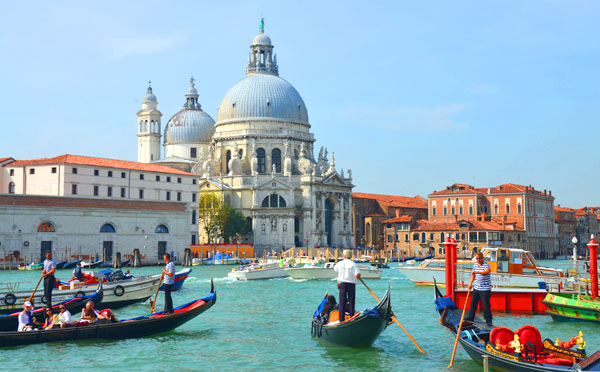 A lover of history, food and wine will be ecstatic when discovering this destination. Enough lakes, mountains, and a dramatic coastline to keep you busy for a week straight, the attractions that have a long history and cultural aspects make it even better for an art lover. Match that with the food and wine presented and we're talking La Dolce Vita at its best!
Major Locations: Colosseum, the Duomo Santa Maria, Canals of Venice, The Leaning Tower of Pisa, Lake Como, and The Amalfi Coast with Sorrento, Portofino and Capri or Ischia, should all be on your #bucketlist. 🍝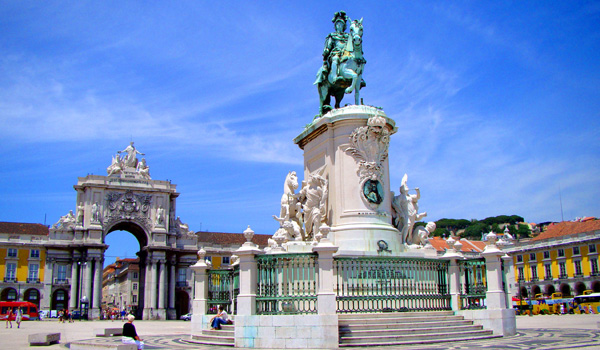 Portugal has been trending heavily over the past few years—and for good reason. Five times smaller than its Iberian neighbor, Spain, this nation is even more accessible in one trip, from glorious cities like Lisbon and Porto
to bastions of Portuguese food and wine culture in the countryside. Best of all, this Southern European nation has welcoming weather all year round.
Major Locations: Mosteiro dos Jerónimos, Palácio Nacional de Sintra, Kayaking, Torre de Belém, Convento do Cristo and Algarve are a great start.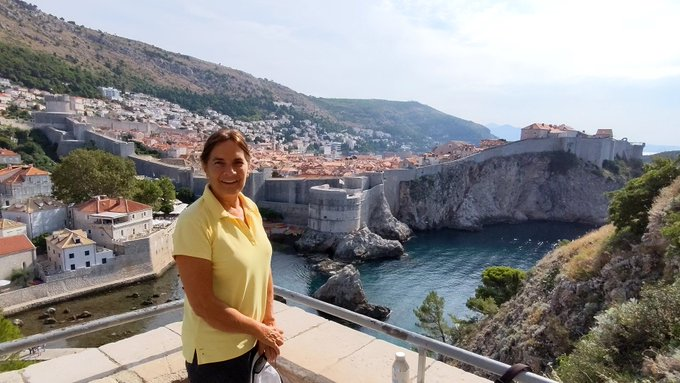 Croatia is Europe's new Riviera! It offers exciting museums, art galleries, restaurants, and shopping. If you are adventurous, activities like scuba diving, water skiing, and windsurfing can be fun to explore. It's sun-drenched coastline and turquoise seas are calling you! ⛵
Major Locations: Dubrovnik Old Town Walls, Diocletian's Palace in Split, Hvar Town, Plitvice Lakes National Park, and Zagreb's Gornji Grad, can be fun to visit in Croatia.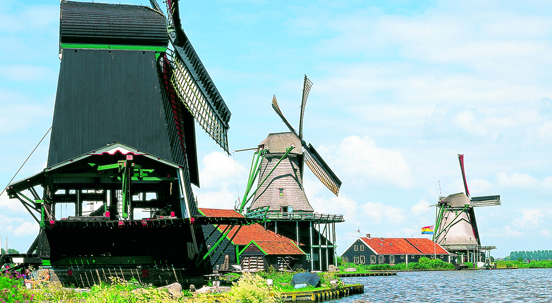 The Netherlands is a place for adventure lovers. The bike-friendly streets and bridged canals make this place a must-visit location for travelers. With the easily accessible public transit, cities like Amsterdam, Utrecht, Maastricht, Delft, and Rotterdam are quite fun to visit.
Major Locations: De Porceleyne Fles, Grote of Sint-Laurenskerk, The Hague (Den Haag), Keukenhof, Arnhem, old town homes, fortifications, and moats of Breda, etc. 🚴‍♂️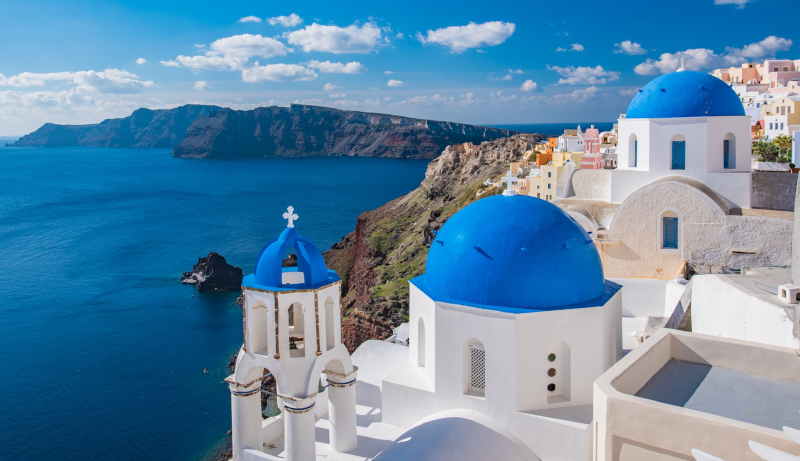 Known for warm, brilliant waters and picturesque towns, Athens and the islands of Greece offer a lifetime's worth of discovery. Explore different locales or acquaint yourself with just one and become a local! Friendly smiles and fresh seafood are abundant here. Gorgeous islands that include Santorini, Crete, Mykonos, Zakynthos, and Corfu, are all wonderful locations to visit.
Major Locations: Acropolis, Santorini's isles, UNESCO World Heritage site of Delphi, Beaches of Crete, Corfu, Metéora Monasteries, etc.
Are you packing your bags and ready to discover one of these delightful destinations or another one of your choosing? Let Donna Salerno Travel help with the details while you have all the fun! We help with customized vacations worldwide. Maximizing your vacation time and helping make travel memories is our goal.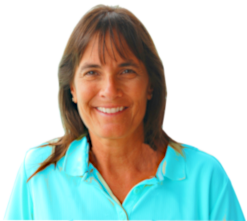 Donna
Donna Salerno Travel
888-777-7820